Good morning, Quartz readers!

There will be no Daily Brief next Monday, and we'll pick up where we left off on Tuesday.

---
Here's what you need to know
Talks to avoid a US default just need to bridge a $70 billion gap. President Joe Biden is confident a deal on raising the debt ceiling can be struck ahead of June 1.
Ford took up Tesla's supercharging sharing offer. Elon Musk's automaker is opening its fast-charging network to rivals like Ford to accelerate the adoption of electric vehicles.
Shell shrugged off a $10 million emissions fine. The oil company admitted a US plant breached pollution limits and will continue to do so in the coming months.
Neuralink is preparing to study its brain-implant devices in humans. The US Food and Drug Administration (FDA) has reportedly approved the company's application to start clinical trials.
JPMorgan has trademarked a name for a ChatGPT-style bot. Earlier this year, CEO Jamie Dimon said the bank was working on 300 AI use cases.
Virgin Galactic made it to the edge of our world again. The space tourism company flew its rocket plane to the limit of the atmosphere and back yesterday for the first time in nearly two years.

---
Surprise! (not): Chevron's carbon offsets are mostly junk
93%: Share of Chevron's carbon offset programs that haven't reduced greenhouse gas emissions from 2020 to 2022

Carbon offsets have long been under scrutiny for failing to reduce carbon emissions while providing a veil for corporations to claim that their continued emissions are paired with a project that is good for the environment. Read more about why offset projects are mostly a sham for the US oil gas giant and the industry at large.
---
Oh, to be a "creator" at Max
"We will correct the credits, which were altered due to an oversight in the technical transition from HBO Max to Max and we apologize for this mistake."

—Warner Bros. Discovery in its apology for changing writer credits on its newly named Max segment (formally HBO Max) in a way that lumped writers, directors, and producers together as "creators." While there's no good time to publicly discount writers (ahem), Warner Bros. Discovery picked the worst possible moment for this fiasco. Read more about why.

---
Is a computer responsible for your next job?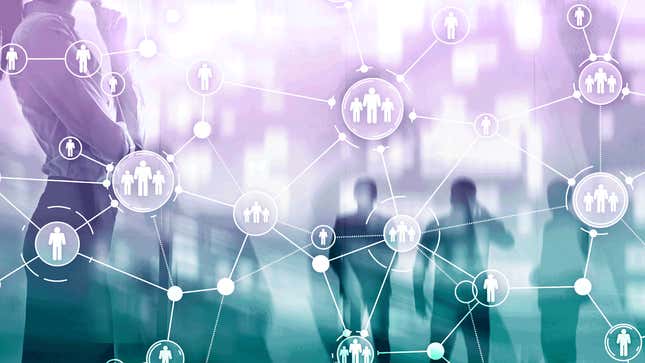 Meet your new recruiter! They're tireless, they don't need to be paid much, and they've learned all their company's biases.

Employers large and small are turning to a suite of automated tools to help them find, recruit, interview, and select the right candidates for open positions. In our podcast season finale, Quartz at Work deputy editor Gabriela Riccardi paints a disturbing picture to host Scott Nover of the biases that AI software may never be able to overcome.

✅ Subscribe wherever you get your podcasts: Apple Podcasts | Spotify | Google | Stitcher | YouTube 

👀 Or, read the transcript, and more about Gabriela's findings

---
Quartz most AI
🤑 Nvidia's stock is closing in on a $1 trillion valuation
🫰 The average American voter wants a $26 per hour minimum wage

🚨 Airbnb is encouraging neighbors to complain about parties at its rentals
🇬🇺 Why are Chinese hackers targeting Guam?
🚣 Google believes AI can minimize deaths from flooding in 80 countries
🌱 Brazil is foregoing oil wealth in favor of environmental goals
---
Surprising discoveries
You may be in luck if you eat the world's deadliest mushroom... Scientists think they've found an antidote in fluorescent dye.

…but if you do die, mushroom coffins can biodegrade your remains in 45 days. If mushroom leather can become mainstream, who's to say mycelium eternal resting places can't?
New York state's growers have too much weed. A slow rollout of its marijuana market is leaving thousands of pounds of product without buyers.
It's likely 1.7 billion T. rex dinosaurs once roamed the Earth. If that scares you, the newer estimate is 800 million lower than an earlier one.

Just one company is allegedly responsible for 7.5 billion nuisance calls in the US. Dozens of state attorneys are now suing Avid Telecom.
---
Our best wishes for a productive day. Send any news, comments, mushroom risks, and mushroom rewards to talk@qz.com. Reader support makes Quartz available to all—become a member. Today's Daily Brief was brought to you by Sofia Lotto Persio and Morgan Haefner.