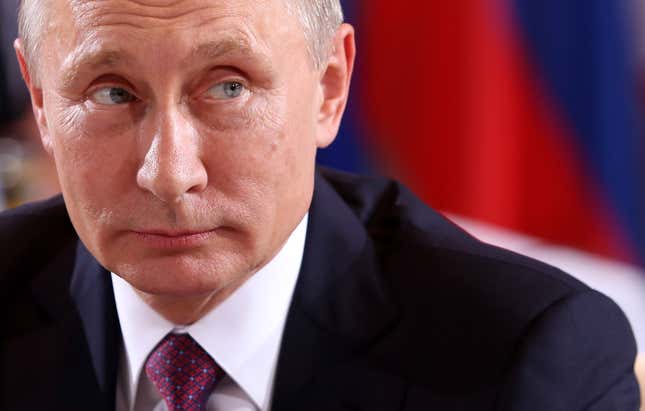 Good morning, Quartz readers!

---
Here's what you need to know
The Wagner Group stands down after threatening to march on Moscow. The mercenary group led by Yevgeny Prigozhin struck a deal with Vladimir Putin after staging a one-day rebellion during which it seized two Russian cities. Belarussian leader Aleksandr Lukashenko brokered the agreement, under which Wagner fighters will avoid prosecution and Prigozhin will retire to Belarus.
The benefit of leveraging coaches for performance
Greek voters head back to the polls. The center-right prime minister Kyriakos Mitsotakis and his New Democracy party are expected to win a sizable majority. Mitsotakis has run Greece since 2019 when his party defeated the left-wing party Syriza. No party won a majority in the May election and Ioannis Sarmas has served as a caretaker prime minister in the interim period.
Beijing feels record-high temperatures. The Nanjiao observatory in Beijing recorded a temperature of 40°C (104°F) on Saturday for the third straight day. An unprecedented string of heat waves has afflicted the Asian continent since April, particularly in Southeast Asia and India.
Bitcoin is bouncing back. The primordial cryptocurrency reached its highest price in a year, hitting $31,400 on Friday boosted by the launch of a new bitcoin-centric ETF from BlackRock.
Ford's Explorer recall is under investigation. The US National Highway Traffic Safety Administration is looking at whether the automaker actually fixed a widespread problem where its SUVs would roll away even when placed in park.
---
3M to pay $10.3 billion to settle charges over "forever chemicals"
The manufacturing giant will pay billions to settle existing and future claims from US municipal water authorities related to allegations of dumping per- and polyfluoroalkyl substances, known as PFAS, contaminating drinking water. The company says the settlement is not an admission of liability and the money will go toward cleaning up public water systems that have detected PFAS.
By the numbers:
13: Years that 3M has to make its payments, a span from 2024 to 2036.
$1.19 billion: The amount that DuPont, Chemours, and Corteva agreed to pay in a similar settlement announced on June 2.
4,000: Lawsuits that 3M was facing from US states and municipalities over PFAS contamination allegations.
At least 12,000: Different chemicals that qualify under the umbrella of PFAS.
---
The music industry is coming after an AI server on Discord

The Recording Industry Association of America (RIAA) asked Discord to close down a server where users make and share AI models that simulate popular recording artists. The music industry group says that AI-generated music impersonating artists like Ariana Grande, Stevie Wonder, and Ludacris amounts to copyright infringement.
In April, Spotify and Apple Music took down a song mimicking the voices of Drake and The Weeknd—but only after it went viral, racking up more than 600,000 streams on Spotify alone. (On TikTok, its audience was closer to 15 million.)
In the US, copyright claims run head first into fair use law, which permits artworks that are substantially changed so they're no longer derivative of an original copyrighted work. The music industry is constantly battling new technologies that transform the way artists make money off their creations, but AI-generated music presents a bigger legal question of whether the profits from song that sounds like Drake are actually Drake's for the taking.
---
Quartz's most popular
🚧 Philadelphia quickly reopened a collapsed highway in a rare US infrastructure win
🎨The world's first painting IPO is good news for museums
🛀 Overstock.com's winning bid gives Bed Bath & Beyond an online-only lease on life
⛪ The Church of England has lost faith in oil and gas companies
🛢️ A county in Oregon is suing Exxon and Chevron for their role in climate change
💨 The popularity of e-cigarettes is proving hard to quash
---
Surprising discoveries
Welcome to Barbiecore. A new hot-pink-everything aesthetic is taking over as the Greta Gerwig-directed Barbie hits theaters.
A rare video captures turtles hatching in Myanmar. Local wildlife workers took what was possibly the first-ever footage of Burmese peacock softshell turtles being born.
The Los Angeles Angels score 25 runs in a single game. The team broke a franchise record in a rout of the Colorado Rockies that featured a 13-run inning.
Political candidates are using AI. The technology is helping office-seekers make images and videos for ads and write fundraising emails leading to calls for guardrails.
Scientists model a lab-made human embryo. Four teams of researchers are using the embryos to study early-stage human development, clarifying that they're not trying to produce human babies—yet.
---
Our best wishes for a productive day. Send any news, comments, AI hip-hop tracks, and turtle births to talk@qz.com. Reader support makes Quartz available to all—become a member. Today's Daily Brief was brought to you by Scott Nover and Annaliese Griffin.