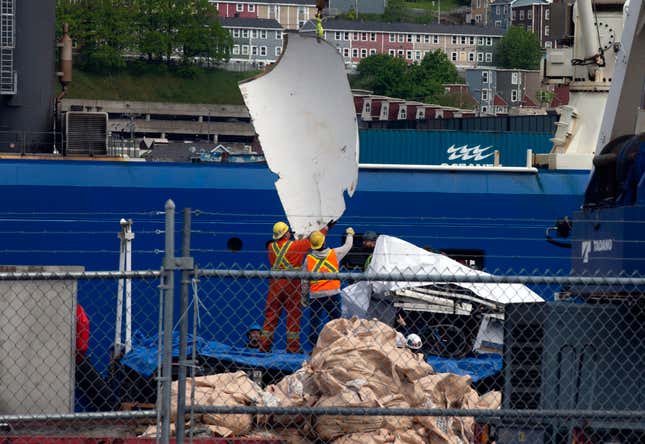 Why a tightening of credit conditions could lead to a weak economy
Here's what you need to know
Results are in from the Fed's 2023 bank stress tests. The banks passed muster—but Silicon Valley Bank didn't set off alarms either, until it collapsed.
A bad month for Byju. India's biggest edtech startup missed a loan repayment deadline, lost three board members, and broke up with its auditor, all in the span of a few weeks.

FTX seeks a reboot. The scandal-ridden crypto outfit is soliciting interest in a revival—and rebranding—of its international cryptocurrency exchange, the Wall Street Journal reports.
Gustav Klimt's final masterpiece set an auction record. A Hong Kong buyer clinched the artwork for $108 million.
Portions of the Titan submersible were recovered from the ocean floor. Photos show the wreckage arriving ashore.
---
Quotable
"Essentially, I rubbed a genie lamp 15 to 20 years ago, and finally it granted me my wish."—Florida physician James Schwartz on the new AI technology taking his patient notes for him
But not everyone sees it as a perfect prescription. Michelle Cheng and Annalisa Merelli report on the low-stakes ways in which AI is getting introduced to doctors' offices.
---
Increasingly interdependent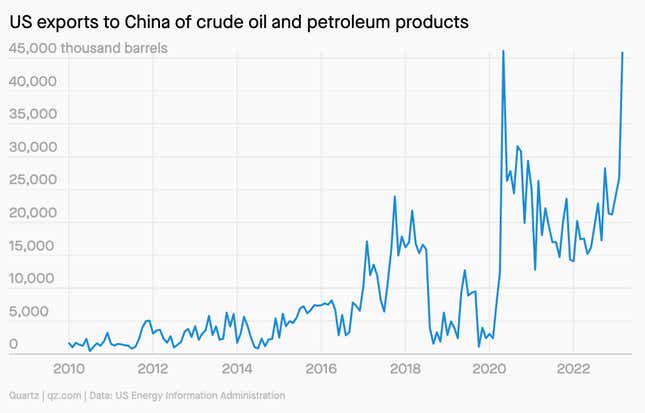 The US and China are supposedly eager to disentangle their supply chains. But their efforts will likely be complicated by the increasing interdependence of the two countries when it comes to oil and gas. The US accounted for 43% of Chinese liquid natural gas sales and purchase agreements signed in 2021 and 2022. And as Mary Hui reports, China is still signing new deals with US suppliers.
---
Pop quiz: Potash
In addition to being an ingredient in fertilizers, potash, a naturally occurring salt, can be used in:
🧂 Road salt
💊 Pharmaceuticals

🫙 Glassmaking

🧼 Soap

Answer: all of the above. Learn more in this week's potassium-rich Quartz Obsession newsletter.
---
Quartz's most popular
🇬🇧 OpenAI is opening its first office outside the US
❓ Are we in a bull market or a bear market for stocks?
🌍 The top 3 reasons to invest right now in European stocks
🫵 The US sanctioned gold and diamond companies that illegally fund the Wagner Group
👋 Diageo and Diddy are parting ways after the rapper alleged racial bias
😳 An ad research firm found that 80% of Google's TrueView video ads don't meet Google's own quality standards
---
Surprising discoveries
A very merry unbirthday. South Koreans are a year younger now, after their government adopted the international practice of considering babies to start life at zero years old, rather than one year old per Korean tradition.

Some planets cheat death. Scientists now can explain why the planet Halla wasn't swallowed up by its star.

Southern Co. has no suspects. An internal investigation is over, but the US energy giant still doesn't know who ordered someone to spy on its now-retired CEO.

"Custer's last stand" is based on a distorted narrative. A new book says the US cavalry commander's widow glorified his military exploits.

Sales of red wine in France are down 50% from the 1990s. But rosé is picking up some of the slack.
---
Our best wishes for a productive day. Send any news, comments, Klimt bids, and French reds to talk@qz.com. Reader support makes Quartz available to all—become a member. Today's Daily Brief was brought to you by Heather Landy and Diego Lasarte.