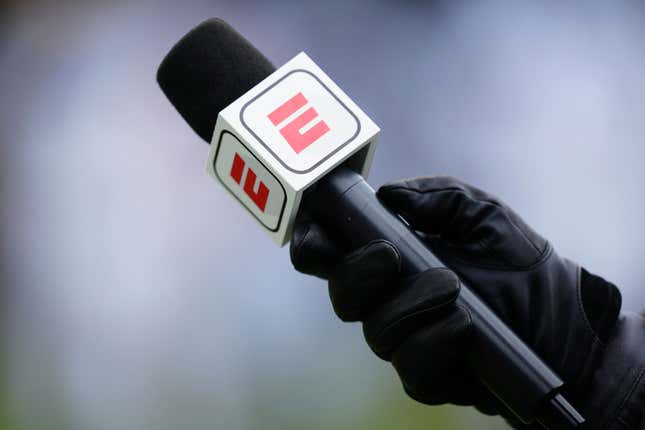 Good morning, Quartz readers!

---
Here's what you need to know
Ecuador's presidential hopeful Fernando Villavicencio was shot dead. A former journalist and trade unionist, Villavicencio had vowed to fight corruption and organized crime.

Disney's Bob Iger is betting on sports gambling to boost ESPN's revenue. But ESPN's $2 billion licensing deal with PENN Entertainment risks soiling the media brand's reputation.
Elon Musk's X was fined $350,000. The company was found in contempt of court for delays in complying with an order to hand over data related to Donald Trump's account.
Amazon has a fake books problem. Author Jane Friedman recorded her struggle in trying to get AI-generated books falsely published under her name removed from the online store.
It turns out that LK-99 is most likely a funky magnet with potential. Dreams of a groundbreaking superconductor have been corroded, but not completely dashed.
---
Satellites are getting interested in more than just Earth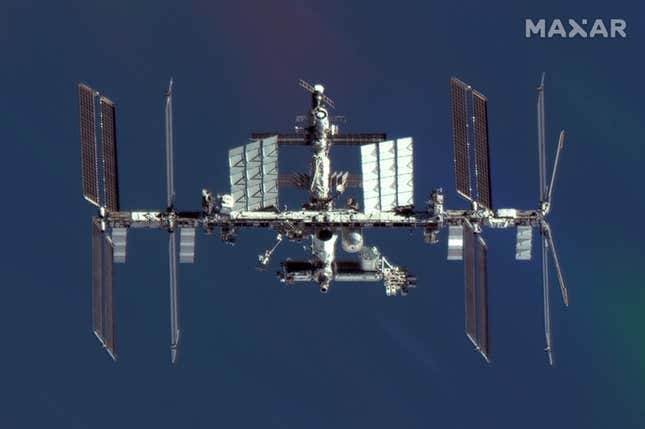 The sensors on most satellites are preoccupied with the same thing: our terrestrial home. It makes sense—Earth is where everybody is, and therefore it's where all the money is.

But as the space beyond our planet becomes more economically important, there's a lot more interest in pointing those sensors away from us and at orbiting spacecraft, debris, potentially dangerous asteroids, and even the Moon.

If you've noticed that you rarely see a picture of a spacecraft in orbit, well, that's about to change.

---
One fake number: 10,000
The number of daily steps that was once universally seen as the benchmark for healthy living
A Japanese study earlier this year put the goal at 5,000 to 7,000. A new meta analysis of 17 other studies around the world says that number is more like 4,000. That's not to say you should reduce the amount of movement in your day, but it is an example of how sometimes facts and guidelines arrive into the public consciousness through, essentially, marketing.

---
The Uber alternative is pulling an Uber
Lyft is throwing surge pricing out the window, in no small part "because riders hate it with a fiery passion," the ridesharing company's CEO David Risher said. Touché.
While the change may be heralded by app users, it's not great news for drivers, who will inevitably keep on earning less in the process. A tense driver dynamic is something Lyft's competitor Uber knows a thing or two about, and both companies are now facing a potentially unsustainable driver supply in their quest for profit.
---
Quartz's most popular
🚄 The dream of the first hydrogen rail network has died a quick death
📽️ The top 7 highest-grossing films directed by women
🚚 Everyone wants to be a UPS driver now
🖥️ It's no surprise Zoom wants workers back in the office…

🤖 …or that it wants to train its AI on user calls, really.
🎤 But we're still pleasantly surprised that Taylor Swift gave six-figure bonuses to her tour workers.
---
Surprising discoveries
An increase in temperature correlates directly with increases in snakebites. Yet another reason to support climate action.

Oh, and increased air pollution correlates with increased antibiotic resistance in humans. A study found the link between the two issues has become stronger on every continent.

Game card companies need to be careful making their next move. Producing collectibles to drive up prices tends to backfire—and at the very least makes gaming pretty unfun.

2010s fashion is back. It felt like Y2K's fashion comeback was only yesterday!

And while we're changing fashion trends… The white ribbed tank top of a formerly very disturbing name is now called "the wife pleaser."

---
Our best wishes for a productive day. Send any news, comments, snake-proof shoes, and skinny jeans to talk@qz.com. Reader support makes Quartz available to all—become a member. Today's Daily Brief was brought to you by Morgan Haefner, Sofia Lotto Persio, and Susan Howson.