Happy Friday!
It's Adam Epstein, Quartz's entertainment reporter for all seasons. I'm here this week to talk about summer TV, and to give you some options now that you're likely through Stranger Things.
The summer used to be when TV networks would air reruns and other low-stakes programming, knowing that people would rather be at the beach than cooped up inside watching television. But eventually some networks realized that if all the competition did this, then it would give new shows that did premiere in June, July, and August an excellent opportunity to stand out. So we've now reached the point when summer TV series are every bit as good as those that debut during the rest of the year.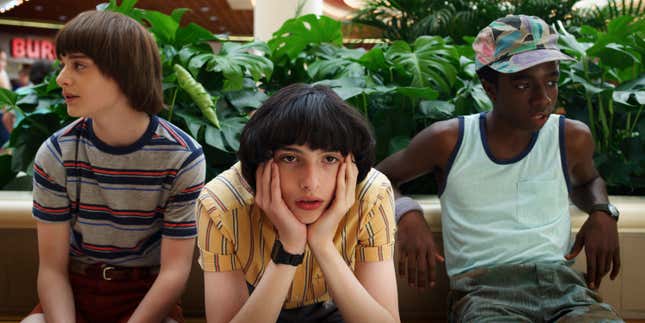 And yet, there is still something unique about a summer show. If we look back at some of the recent series that broke through after their summer premieres to become the talk of water coolers everywhere, some patterns start to emerge:
2018: Sharp Objects, Succession, Who is America?
2017: GLOW, The Sinner
2016: Stranger Things, The Night Of
2015: Mr. Robot
2014: The Leftovers, Outlander, The Knick
2013: Orange Is the New Black
So what makes a quintessential summer show?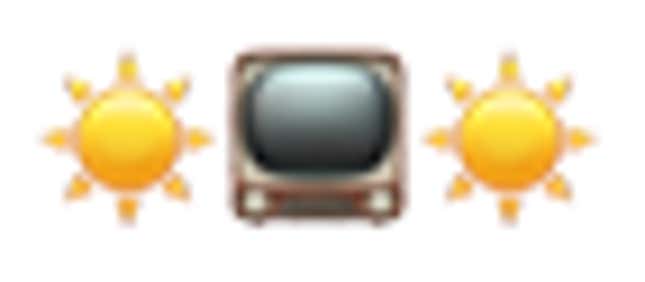 They're strange. First, most of these shows are just a little offbeat. We use the summer as a break from the monotony of daily work or school life—a chance to do things we don't normally get to do. Maybe our summer TV preferences are the same. It presents an opportunity to watch something that won't remind you of every other thing you've already watched that year.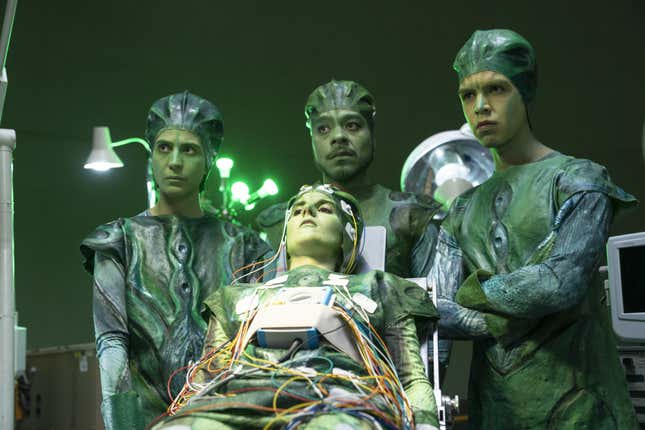 This year, that wonderfully strange summer show is HBO's Los Espookys, a mostly Spanish-language comedy series about a group of friends who start a business producing horror events, like staged exorcisms and haunted houses. Its mix of deadpan and absurdist humor is unlike anything else on TV.
"In its eccentric, concentrated package is a wealth of broader observations—on Latin American culture, on identity, on friendship," writes Shirley Li of the Atlantic. Fred Armisen stars and co-produces with Saturday Night Live visionary Lorne Michaels. The light, breezy episodes fly by: perfect for some summer laughs.
---
They're unexpected. Second, with a few exceptions, these shows were not expected to be zeitgeist capturers. Some were not expected to be successes at all. Mr. Robot came out of nowhere in 2015. Stranger Things did the same a year later. Succession was not among HBO's most highly anticipated projects of 2018, and yet, a year later, it's probably the cable network's best show still on the air. The best summer shows tend to catch on with a few (well, a relative few) dedicated watchers and then spread rapidly from there through word of mouth.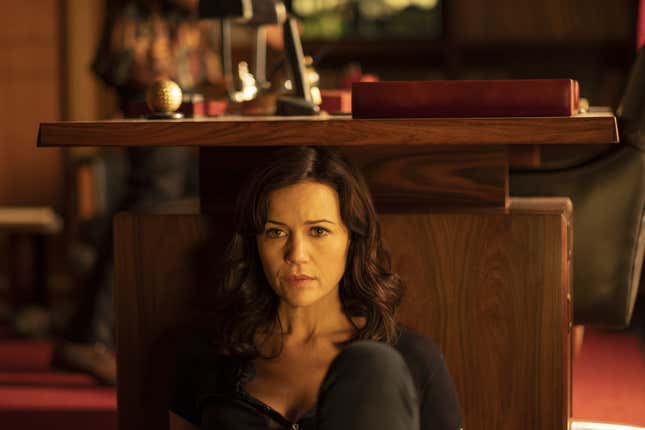 Cinemax is not usually the place people look for TV dramas (RIP, The Knick), so it always comes as a bit of a surprise when one cuts through the noise and makes a name for itself. This summer that's Jett, a sleek and stylish crime drama starring a terrific Carla Gugino as the titular thief fresh out of prison, who (spoiler alert) quickly returns to her life of thievery. Giancarlo Esposito of Breaking Bad fame stars as Jett's mysterious boss. It's the kind of pulpy show that may have been one of the most popular series on TV decades ago, but today has to settle for an under-marketed summer slot on a channel still known best for its soft-core porn. But that doesn't change the fact that it kicks ass.
---
You can take your time with them. Finally, these shows are compelling but generally not what you'd called "appointment viewing." You won't feel pressured to see all the episodes as soon as possible. Everything moves just a bit slower over the summer, including our conversations around culture. You can partake at your leisure and still feel like you're a part of the excitement. This allows series that are released all at once to stand out more than they usually would. In the summertime, we tend to talk about our favorite shows for longer than just two weeks before moving onto the next.
Two summer HBO series,Years and Years and Euphoria, might have been pigeonholed as "woke" think-piece fodder had they come out in the spring or fall, when the TV think-piece industry is in full swing. But a lot of those writers are on vacation now, which gives these two shows—and their viewers—some breathing room. They couldn't be more different:Years and Years is a British miniseries that follows a family over the course of 15 years as the United Kingdom experiences political and economic upheaval. It's equal parts family and dystopian drama.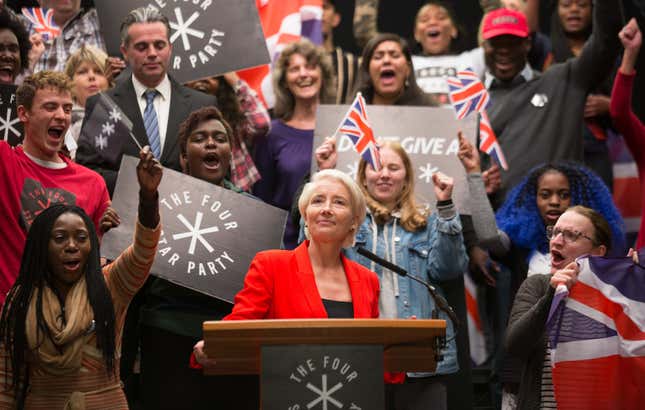 Euphoria, on the other hand, is an unflinching depiction of addiction, sex, identity, and snazzy cinematography among a sector of contemporary American high school students. Despite the difference in subject matter, both shows are provocative and feel deeply relevant to the sociopolitical moment. And the best part is, you still shouldn't feel rushed into watching either.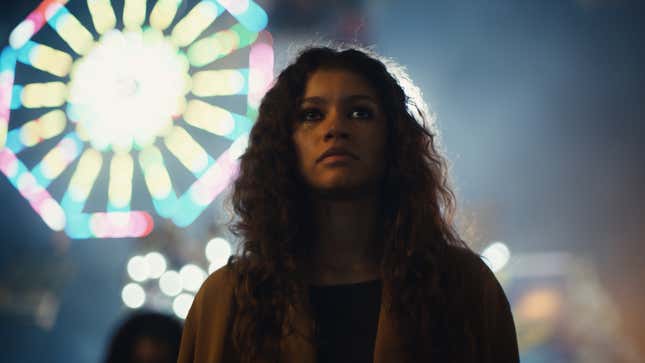 A shortlist of some other shows I've enjoyed this summer, beyond HBO and Cinemax: Perpetual Grace, LTD on Epix is a weird little noir thriller about a con artist who gets in way over his head when he tries to swindle a church pastor (Ben Kingsley). Season two of Dark, Netflix's German-language sci-fi series, is every bit as thrilling (if confusing) as its first season, and perfect for Stranger Things fans looking for a similar series that's even stranger, and, yes, darker. Finally, I'd be remiss not to mention all the great Apollo 11 50th anniversary coverage across TV right now, including documentaries on National Geographic, PBS, HBO, and CNN.
Have a great weekend!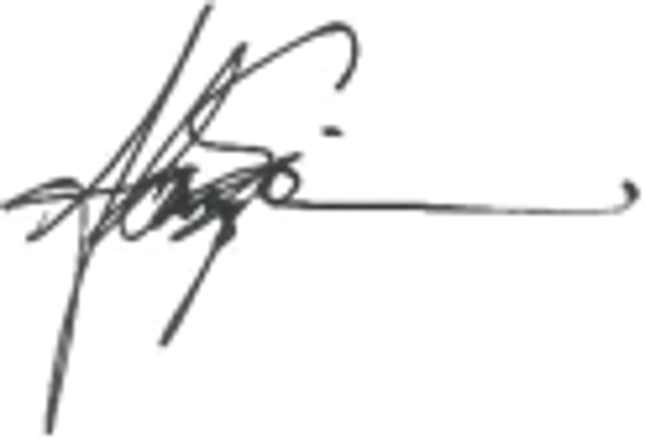 Of course, summer can also be a good time to catch up on the series you missed last year. This week's Emmy nominations honored some fantastic shows, such as Natasha Lyonne's metaphysical comedy series Russian Doll and the cult favorite Schitt's Creek. I was disappointed that neither Julia Roberts nor Stephan James were nominated for their roles in Amazon's 30-minute Hitchockian thriller Homecoming, but what was I expecting from the group that never nominated The Leftovers? I was, however, thrilled with all the love for Chernobyl, Barry, PEN15, Veep, Fleabag, Bodyguard, and Succession. If you're all caught up on shows and looking for some others to binge, I'd start with those.