In a desperate effort to appeal to the masses, the Oscars have totally alienated the few loyal viewers the show still has left. First there was the misguided "Popular Film" award, which was immediately abandoned after unanimous backlash. Then, of course, came the Kevin Hart snafu, leaving the show hostless for the first time since 1989.
Things got worse earlier this month when the Academy revealed that several major categories, including best cinematography, editing, and make-up and hairstyling—three of the pillars of cinema!—would be presented during commercial breaks on Sunday night (Feb. 24), edited, and then aired later in the broadcast. Nobody was happy with this decision—not Spike Lee, not Martin Scorsese, and definitely not Russell Crowe.
Without cinematography and editing, there is no cinema. There is no Oscars. After enormous public pressure, the Academy announced last week that this decision, too, will be reversed, and the categories will be presented as normal after all.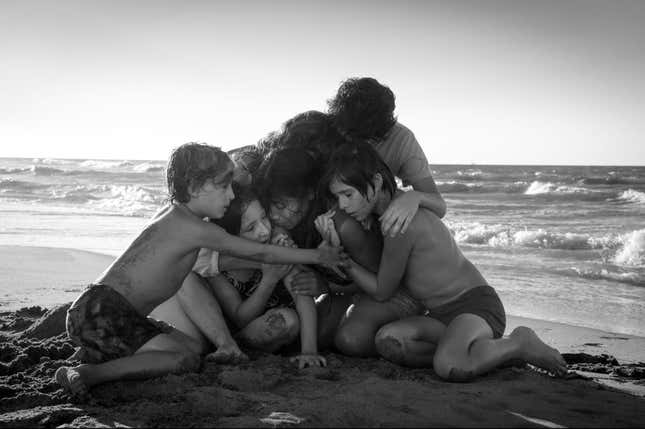 If this year's nominees were a little more imaginative, all this drama might have been tolerable. Lame Oscars notwithstanding, 2018 was an incredible year for film. I might have Oscars fatigue, but I definitely don't have film fatigue, and there are a ton of great films that you won't see mentioned in the telecast next Sunday that I can't stop telling people about.
To that end, below you'll find an "Alternative Oscars"—selected by me, with the help of some of my Quartz colleagues. We made our own best picture, best director, best actor, and best actress categories, comprised entirely of films and performances the Academy failed to recognize.
If you decide not to watch the Oscars on Sunday, I hope you'll take some time to watch some of these movies instead. You won't regret it.
Best picture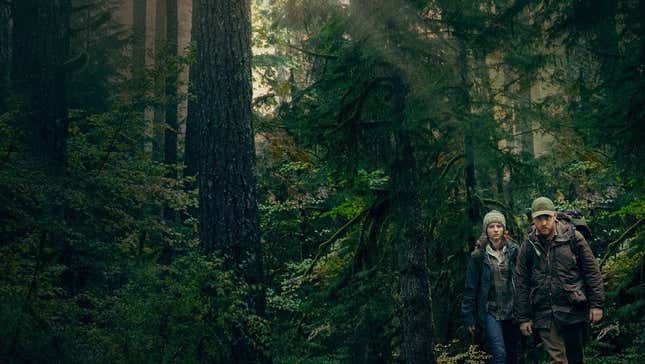 The frontrunner among the actual Oscar nominees is Roma. The biggest challengers are Green Book (zzz), A Star Is Born (great), The Favourite (fun), and BlacKkKlansman (also great). Taking nothing away from the truly gorgeous Roma, it's not the strongest best picture slate ever, especially when you add Bohemian Rhapsody and Vice to the mix. This list is much more diverse, fascinating, and bold:
Best director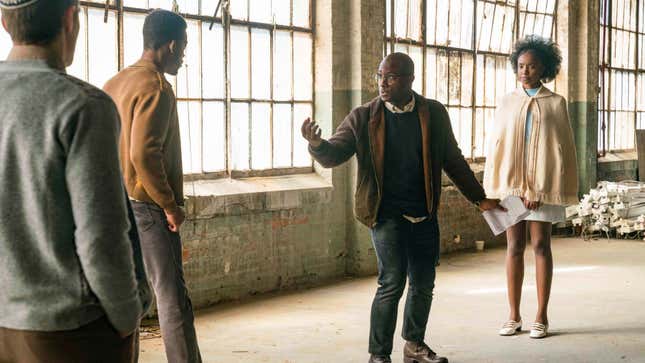 Roma director Alfonso Cuaròn is the favorite to pick up his second best director trophy (he previously won for Gravity). Maybe Spike Lee finally gets his long-overdue victory. Or maybe the Academy should have nominated some of these people:
Bo Burnham (Eighth Grade): Only 28, he'll have more opportunities.
Debra Granik (Leave No Trace): The attention to detail (emotional and physical) in her films is second to none.
Barry Jenkins (If Beale Street Could Talk): No one is better at filming the human face.
John Krasinski (A Quiet Place): We told you there'd be some weird picks. The Office actor's horror film is a huge creative success.
Lynne Ramsay (You Were Never Really Here): Ramsay seriously directs the hell out of this movie.
Best actor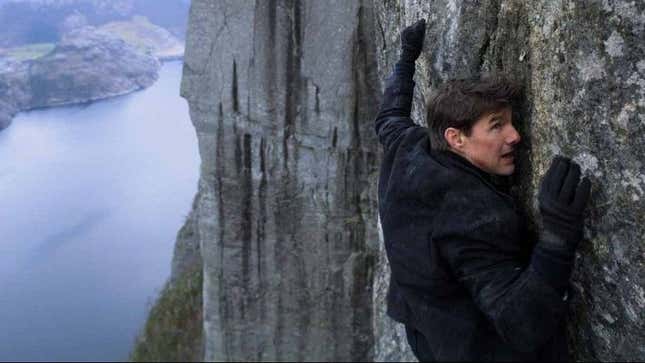 It looks like either Dick Cheney (Christian Bale in Vice) or Freddie Mercury (Rami Malek in Bohemian Rhapsody) is about to win an Oscar. It totally should be Bradley Cooper, but I digress. One of these dudes would be better options:
Tom Cruise (Mission: Impossible – Fallout): The man learned how to fly a helicopter solely for our amusement.
Ben Foster (Leave No Trace): Foster is tremendous in literally everything he's in.
Ryan Gosling (First Man): Gosling's brooding, sad-eyed shtick works extremely well playing the emotionally distant Neil Armstrong.
Ethan Hawke (First Reformed): Hawke's performance in the final third of this film is the stuff of legend.
Stephan James (If Beale Street Could Talk): This is partly for his wonderful performance opposite Julia Roberts in Amazon's Homecoming, but in this film he oozes charisma and empathy in equal measure.
Best actress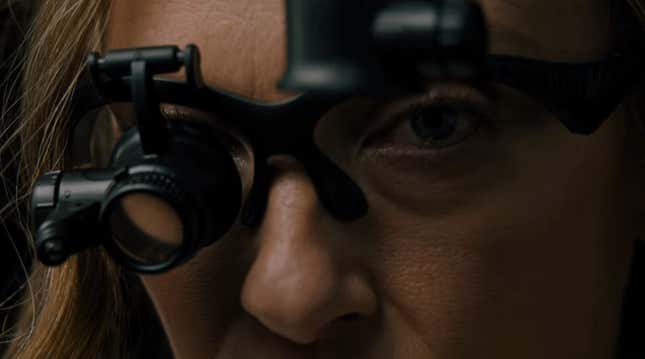 A rare year without Meryl Streep means this is anyone's race, but Glenn Close (The Wife) and Olivia Colman (The Favourite) have deservingly emerged as the two frontunners. In a really deep acting pool this year, here were some other performances worthy of recognition:
Madeline Brewer (Cam): Brewer plays two very different roles in this creepy, original Netflix thriller.
Toni Collette (Hereditary): Collette's performance is one of the best in the history of the horror genre.
Elsie Fisher (Eighth Grade): Fisher, 15, showed the emotional intelligence and wit of a seasoned award-winning performer.
Regina Hall (Support the Girls): Hall is fiercely nurturing as the manager of the roadside Hooters knockoff, "Double Whammies."
Thomasin McKenzie (Leave No Trace): 18-year-old McKenzie matches Foster scene-for-scene, word-for-word in a star-making performance reminiscent of Jennifer Lawrence in Winter's Bone.
A film's only as good as its support.
Here are some supporting roles from the past year worth singling out:
Claire Foy (First Man, Unsane)
Josh Hamilton (Eighth Grade)
Nicholas Hoult (The Favourite)
Rachel McAdams (Game Night)
Margot Robbie (Mary Queen of Scots)
Tilda Swinton (Suspiria)
Marina de Tavira (Roma)
Bryan Tyree Henry (If Beale Street Could Talk)
Alex Wolff (Hereditary)
Steven Yeun (Burning)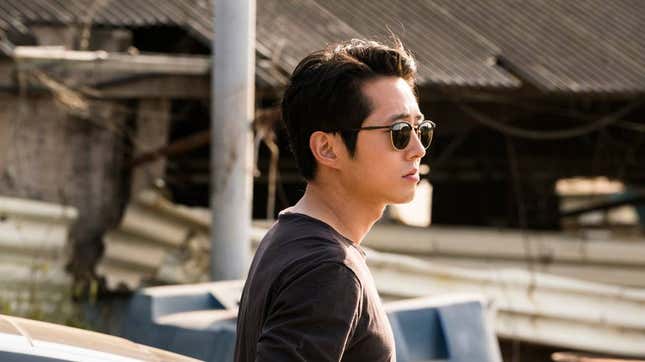 Ultimately, at the Quartzy Alternative Oscars (okay, fine, they're more like the "hipster Oscars") everyone's a winner. Maybe they should replace the Oscars with the Alternative Oscars. Just don't ask me to host.