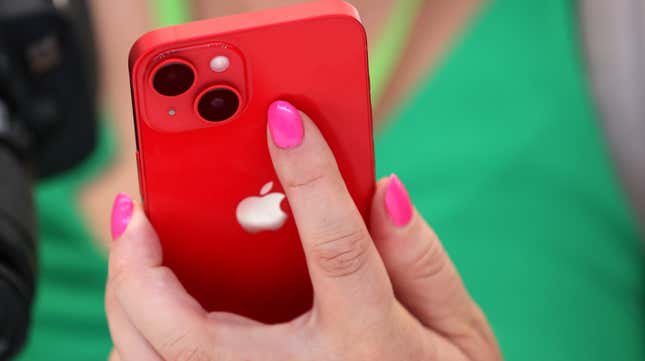 Social media app IRL—an acronym for "in real life"—is shutting down after discovering that most of the 20 million users it boasted were anything but real. An internal investigation by the company's board of directors found more than 95% of the accounts on the six-year-old company were "automated or from bots," as The Information first reported.
Should you keep investing in Big Tech?
Gen Z is all about real-life experiences and IRL said young users were flooding its app—but it was mostly make-believe. The app started off as a tool for discovering real-world events. The covid-19 pandemic could've run it into the ground, but instead, IRL quickly pivoted to prioritize the discovery of online events like livestreamed concerts, esports events, Zoom parties, and more. Founder and CEO Abraham Shafi, who had repeatedly used the 20 million figure, was suspended for alleged misconduct two months ago and subsequently stepped down.
"Based on these findings, a majority of shareholders concluded that the company's going forward prospects are unsustainable," a company spokesperson said, according to Fortune. A message posted on the company's website confirmed the app would stop working from June 27, 12pm west coast time.
A brief timeline of IRL's unraveling
2017: IRL is launched by Abraham Shafi and early PayPal board member Scott Banister.
June 2021: IRL's valuation passes the $1 billion mark, pushing it into the coveted unicorn club, after a $170 million Series C funding round led by Japanese investing giant Softbank's Vision Fund 2. It claims to have 12 million users.
December 2021: IRL makes its first acquisition, scooping up "digital nutrition" startup AeBeZe Labs whose tech tools promotes healthier social media practices.
May 2022: Some employees begin expressing doubt about the veracity of the 20 million figure Shafi has been flaunting for the subscriber count in press interactions—nearly double of what it was a year ago.
June 2022: The social app cuts 25% of its staff, which amounts to 25 people At the time, Shafi, in a company-wide memo said that IRL has "more than enough cash to last well into 2024."
December 2022: The US Securities and Exchanges Commission (SEC) opens an investigation into IRL, probing if it misled investors.
April 2023: Nicholas Grant, a former employee at IRL, files a legal complaint against the company, claiming that he and others were fired in retaliation, after they expressing concern about the inflated metrics. A special committee of IRL's board of directors suspends Shafi for his pattern of misconduct, without describing what exactly they're referring to. Shafi steps down after that.
June 2023: IRL employees are notified about the impending shutdown.
A non-exhaustive list of startups that have inflated user metrics

📱 TikTok rival Triller, in October 2019, claimed to have 13 million monthly active users when internal dashboards showed 2 million—a five times inflation.
💳 In March this year, Hindenburg Research accused former Twitter chief Jack Dorsey's fintech company, Block (formerly Square), of misleading investors by overstating user numbers with "fake and duplicate accounts." Block even vaguely acknowledged it.
📹 Ozy, the embattled digital news media outlet headed by Carlos Watson, touted an audience of 50 million monthly unique users back in 2021. At the time the data from Comscore, the industry standard for measuring website traffic, told a drastically different story, counting users in the 230,000 to 2.5 million range.
👛 Charlie Javice, the founder of student loan app Frank, was accused in April of inflating Frank's customers numbers and defrauding JPMorgan, which paid $175 million for her company in 2021.
Related stories
👀 The next big social media platform
✊ Gen-Zers on Tinder want someone to march with, not just match with