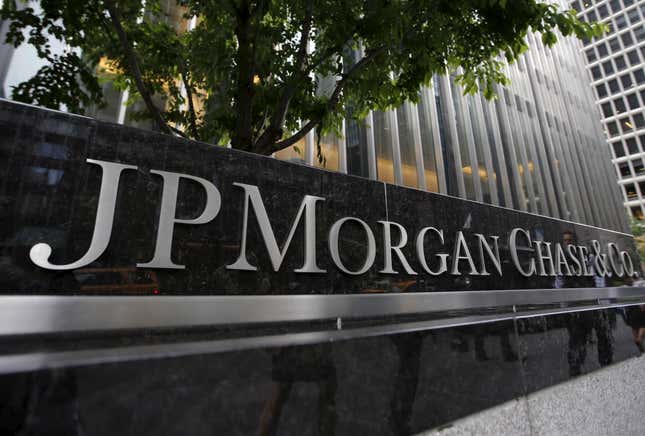 The US attorney for the Southern District of New York filed criminal charges on April 4 against Charlie Javice, founder of Frank, the infamous student loan startup. Javice stands accused of defrauding JPMorgan Chase & Co., which paid $175 million for her company in 2021.
Frank came crashing down in January, when JPMorgan concluded that Javice had embellished her company's success by falsifying the vast majority of users. JPMorgan CEO Jamie Dimon called the bank's acquisition of Frank a "huge mistake" in a conference call the same month.
Javice was charged with bank fraud, securities fraud, wire fraud, and conspiracy. Each count carries a potential prison sentence of up to 30 years. The US Securities and Exchange Commission filed a similar complaint hours later.
"Even non-public, early-stage companies must be truthful in their representations," Gurbir S. Grewal, director of the SEC's division of enforcement, said in a statement. "And when they fall short we will hold them accountable as in this case."
Javice denied all charges through her lawyer, Alex Spiro. She is currently being sued by JPMorgan for misleading investors. In February, Javice announced a countersuit, accusing the bank of having "compromised her reputation."
Quotable:
"Javice engaged in a brazen scheme to defraud JPMorgan Chase. She lied directly to [the bank] and fabricated data to support those lies—all in order to make over $45 million from the sale of her company." –US attorney Damian Williams in Manhattan, in a statement
Frank's fraud: by the numbers
$175 million: JPMorgan's purchase price for Frank for in 2021.
300,000: Frank's customers at the time of sale. Founder Charlie Javice claimed the company had 4.25 million customers.
31: Javice's current age. Four years ago, she made Forbes' 30 Under 30 list.
$18,000: Amount Javice allegedly paid a data science professor to create a fake list of names she could use to falsify a client list.
$105,500: Amount Javice allegedly paid to purchase real data on about 4.5 million students in order to further falsify the client list. However, the list was missing email addresses for almost half if the names.
Related stories
Jack Dorsey's fintech company Block is being accused of facilitating criminal activity

JP Morgan is suing a former executive over his ties to Jeffrey Epstein
Is it ever OK to take donations from people like Jeffrey Epstein?