We're about to find out what the television landscape really looks like without the biggest show in the world, Game of Thrones.
The HBO fantasy series isn't eligible to continue its run as best drama winner at the Emmy awards this year because its latest season just started airing in June. Two frontrunners have emerged for the coveted prize in its place: HBO's Westworld and Netflix's Stranger Things.
Should one of them win the night's biggest prize, it will reverberate widely across the TV industry and forecast which is most likely to assume the mantle as TV's most culturally resonant show when Thrones leaves the air for good in 2019.
The sci-fi shows each had five wins at last weekend's Creative Arts Emmys, which honor achievements in behind-the-scenes production (editing, casting, special effects, etc.) and typically foretell which shows will do well when the big awards are handed out a week later during the Primetime Emmys (Sunday, Sept. 27).
Stranger Things currently is the odds-on favorite to win best drama on most betting sites, but Westworld leads the field with 22 nominations, and has the full weight of HBO, a well-oiled Emmy-winning machine, behind it.
Of course, it's possible neither show wins best drama. Hulu's The Handmaid's Tale made a huge splash when it debuted in April and could get the streaming service its first major Emmy. NBC's This Is Us is one of the better broadcast dramas in recent memory and could be voted the winner as a symbolic victory for the networks standing up to cable and streaming dominance.
But we're betting it's going to be either Westworld or Stranger Things. Here's how that could shake up Hollywood:
Netflix (and all streaming TV) vs. HBO (and all premium cable TV)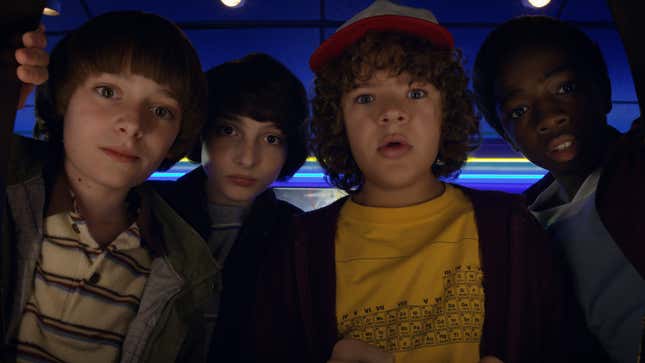 Netflix has never won a best drama Emmy. The streaming giant's oldest and most prestigious series, House of Cards, has been nominated in the category every year of its existence, but has never really been a serious contender to win it, having competed in the same era as AMC's all-time greats, Mad Men and Breaking Bad (in addition to HBO's Game of Thrones, which has won the last two years).
Stranger Things offers Netflix its best shot so far at nabbing the best drama Emmy. That would be a dream come true for Netflix content boss Ted Sarandos, with his often-quoted goal of becoming HBO before HBO can become Netflix.
Indeed, beating HBO at what it does best—win Emmys—would be a significant victory. But Netflix isn't HBO, and despite what Sarandos implied, it doesn't actually want to be. The streaming service wants to be a one-stop shop, an all-encompassing, "something for everyone" TV behemoth—the opposite of HBO's approach of offering a tightly curated catalog of prestige fare.
HBO, similarly, has no intention of becoming Netflix. While it rolled out a standalone streaming product in the US in 2015, that service is limited to its own catalogue of shows and movies. The cable channel is much happier letting Netflix try to compete for cultural cachet than attempting to match the streamer's mastery of internet distribution.
Were Westworld to win best drama Sunday night and keep the award in the HBO family, it would be a welcome achievement for the pay-cable channel, as the deep-pocketed titans of Silicon Valley win more and more battles over talent.
Robots vs. humans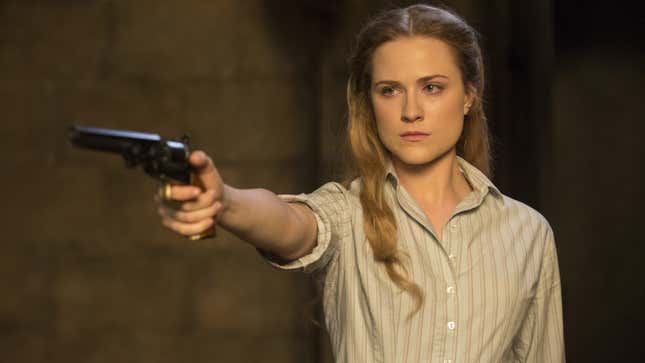 Much has been written about Netflix's mysterious algorithms that tell the company exactly what subscribers are watching and how they're watching it. In addition to using that wealth of data to recommend your next favorite show, Netflix mines the numbers to help make decisions about which shows to develop for its subscribers.
Though we can't say for sure how much the data factored into the development of Stranger Things, the sci-fi series might as well have been designed in a factory specifically for the 2017 cultural consumer: copious 1980s references, Steven Spielberg-ian vibes, cute kids, genre-bending excitement.
John Landgraf, the CEO of HBO's comrade in quality control, FX, recently criticized Netflix's business model, which he said values platforms and scale over the human element espoused by networks such as FX and HBO. "I want the humans to hold their own against the emerging strength of the machines," he said.
HBO, meanwhile, has long prided itself on valuing content above everything else. It still tries to appeal to a wide variety of audiences and niches (just watch the amazing and Emmy-snubbed The Leftovers), but its methodology involves carefully selecting each show and then treating it as if it were the only show in existence.
If Westworld wins best drama, it will score one point for the humans (ironically, given that Westworld is about machines outsmarting and killing humans, but I digress). If Stranger Things wins, it could serve as a harbinger for our robot-dominated future.
The struggle for genre supremacy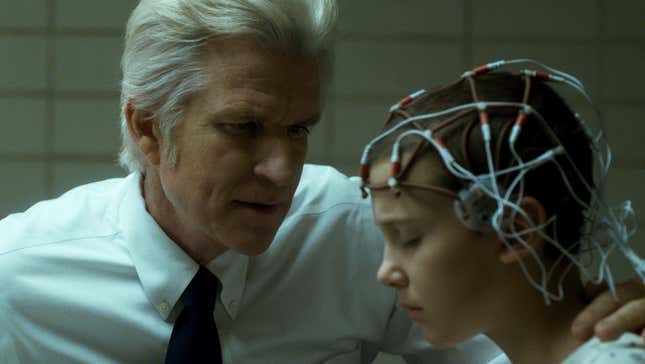 When Game of Thrones ends, it will leave a gaping hole in "genre TV." That term, taken loosely, means any series that has aspects of sci-fi, fantasy, comics, or horror—categories that used to attract dedicated but niche audiences.
In the age of the internet, however, genre shows have proved capable of utterly captivating a global TV-viewing audience, galvanizing them to discuss and theorize with likeminded souls in obscure corners of Reddit and fan sites. Shows like The Walking Dead and Orphan Black—and of course Westworld and Stranger Things—are built to be hashed and re-hashed, scrutinized, and screen-capped, transcending the confines of mere television and becoming something far bigger.
The current king of genre is Game of Thrones, but the two obvious candidates to replace it in the zeitgeist? You guessed it: Westworld and Stranger Things.
Genre TV used to have a tough time at the Emmys. For decades, the voters were allergic to anything remotely wacky. That changed when Lost finally broke through in 2005 and won the best drama award for all the nerds. In the years since, though, genre TV again failed to impress the Television Academy, until Game of Thrones won for its fifth and sixth seasons in 2015 and 2016.
Perhaps because of the critical and commercial popularity of Game of Thrones, there is more genre on TV than ever before, and it's being recognized by the very body that has been so resistant to it for so long. If Westworld or Stranger Things win the big award on Sunday night, the sci-fi and fantasy communities will be cheering.
Immediately bingeable TV vs. weekly episodic TV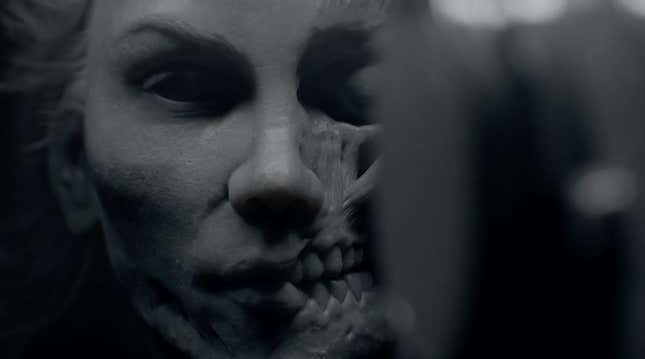 In terms of becoming the cultural successor to Thrones—a show that has dominated Monday-morning conversation at the fabled water cooler for years—Westworld has a built-in advantage over Stranger Things because of how it's distributed.
The collective conversation, on the internet and in real life, tends to favor episodic, weekly series like HBO's that can be discussed and picked apart in the seven-day gap between installments.
Unfortunately for Netflix and Stranger Things, the internet still hasn't fully figured out the best ways to talk about bingeable series that are released all at once. How does the conversation work when everyone is on a different episode, and the early bingers already know the ending?
Ultimately, both of these shows will succeed, whether or not they win the best drama Emmy. And both companies are doing fine: HBO still has several other shows in the running and will likely dominate the ceremony as it's done for many years. Netflix, too, has other contenders, and should come in a close second place to HBO, barring something shocking.
But to earn a place in the same category as Game of Thrones—perhaps the biggest cultural hit of our time—you've got to win the biggest award in TV.