While 2017 saw a lot of serious news, it was a relatively quiet year for gadgets. There weren't many entirely new categories of technology that consumers adopted compared to recent years, like wearables, virtual reality, or smart speakers. But there was a lot of refining. 2017 saw the release of one of the most novel games consoles in years, great new wireless headphones, a drone that anyone can fly, and devices that could herald the end of the traditional computer forever.
Here's a rundown of what Quartz loved this year:
Nintendo Switch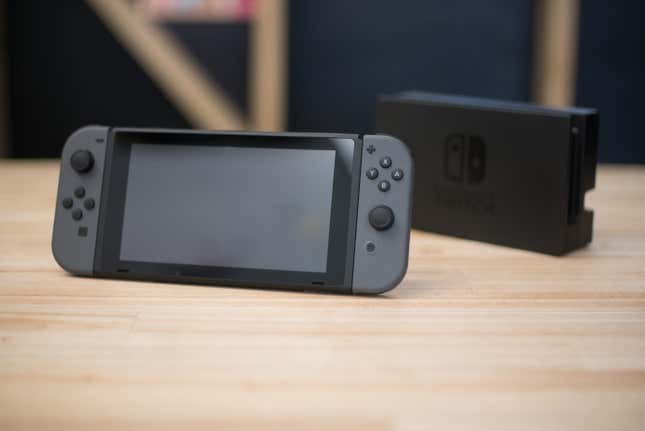 Nintendo's first new games console in five years was released in March. While I'd never really seen anything like it at the time—it was both an interactive home console system like the Nintendo Wii had been, but also a powerful portable console as well—there weren't enough games available to recommend it. Since then, Nintendo and its partners have released a ton of excellent games, including the brilliant Super Mario Odyssey, that have made this console a must-buy for young and old gamers alike. $300.
DJI Spark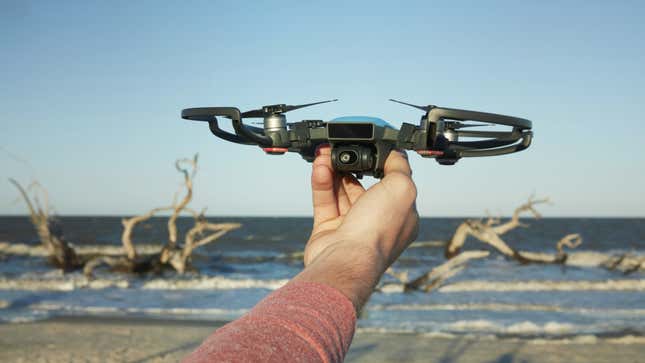 This is the first drone from Chinese manufacturer DJI that I've felt like anyone can easily fly and enjoy. The simple and compact drone fits in just about any bag, and can be flown with a RC controller, a smartphone, or by waving your hands at it.  It takes beautiful full HD videos, and built-in computer vision technology allows it to track you or other moving objects as it flies, creating impressive visual effects with just the push of a few buttons. Think of it like your own personal videographer. $400.
Samsung Note 8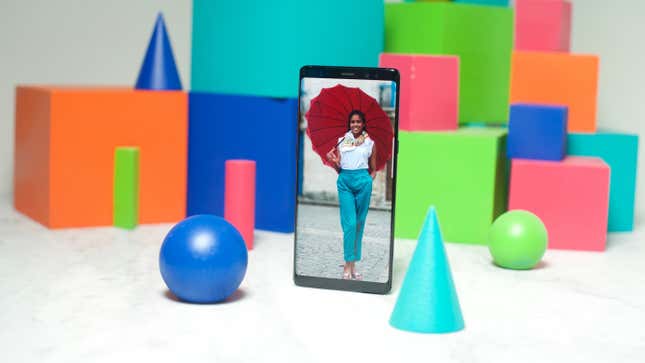 This was my favorite smartphone of the year. Apple was supposed to have a breakout year, but I found its new flagship iPhone X too riddled with annoyances and compromises to recommend it over the Note 8. The Note 8 offers just about everything the iPhone X does, but with a few added benefits, like its S Pen stylus, an actual home button, and a truly massive screen. If you can wrap your hands around this phone, and you're in need of a new device in the near future, this is the one to get. $950.
New smart speakers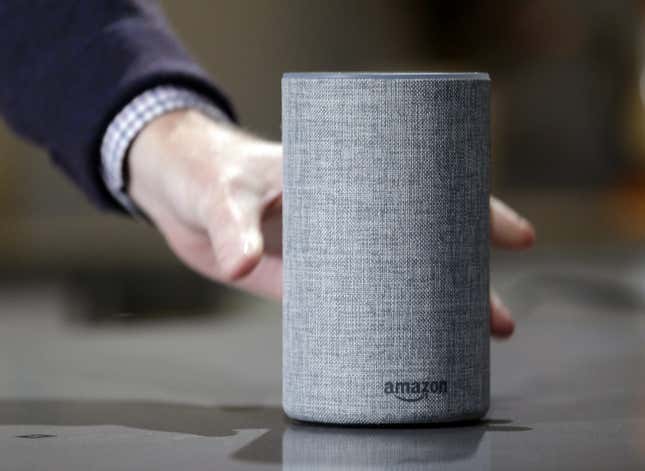 There was a veritable armada of new connected speakers launched this year, but three stood out. Amazon's second-generation Echo, $100, took everything that was great about the original Echo, shrunk it, made it look a little less terrifying, and boosted the speaker quality. The new Google Home Mini, $30, gives just about anyone access to arguably the best voice assistant on the market from Google, and it pairs nicely with existing speaker systems and IoT devices. Finally Sonos added Alexa compatibility to all of its connected speakers, meaning if you have a Sonos One, $199, and an Echo, you can get the benefits of Amazon's powerful virtual assistant, without having to sacrifice Sonos' excellent sound quality when listening to music.
Wireless earbuds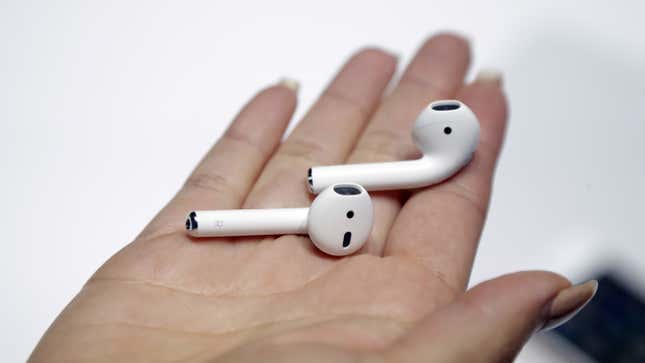 This was the year virtual assistants jumped into our earbuds and we broke free from headphone wires. Although they were technically released at the end of December 2016, supply constraints meant that most people weren't able to get their hands on Apple's AirPods, $160, until this year, so I'm including them on this list. They're one of the smartest, simplest devices that Apple has released in years. Samsung's revamped Gear IconX, $150, and Fitbit's Flyer, $130, also get honorable mentions.
Rylo 360-degree camera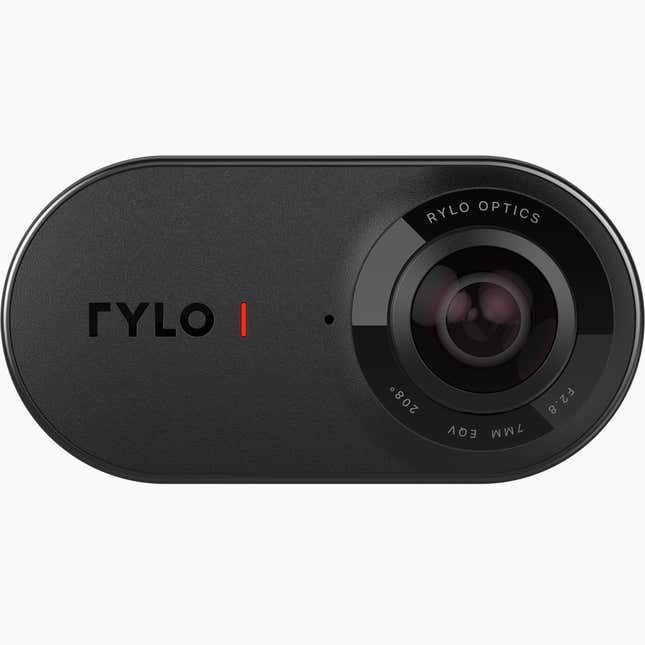 Rylo's first product showed the world that anyone can produce 360-degree video content that looks good. The startup's hardware was solid and backed by excellent software that could turn even my mundane videos of me walking around the Quartz office into something that looked like it was shot by a team of professionals tracking a shot. The question remains, however: Do you really need a 360-degree camera right now? $500.
Samsung DeX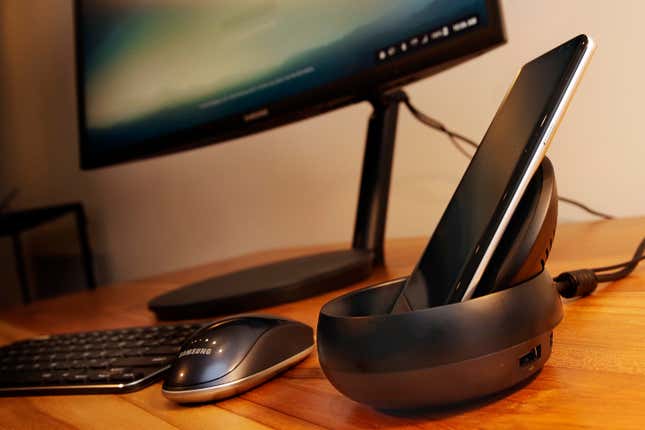 Samsung's new DeX dock is the closest thing to living in some 1990s sci-fi future film that I've felt in a while. When my colleague Dave Gershgorn reviewed the DeX, which basically turns a modern Samsung smartphone into a full-fledged desktop computer, he said it made him feel like "a blogger from the future, coming in to push bits and potentially hack a mainframe if it gets in my way." Perhaps in the near future, we'll all only need one device to carry with us at all times, whatever situation we're in. $150.
Apple 10.5-inch iPad Pro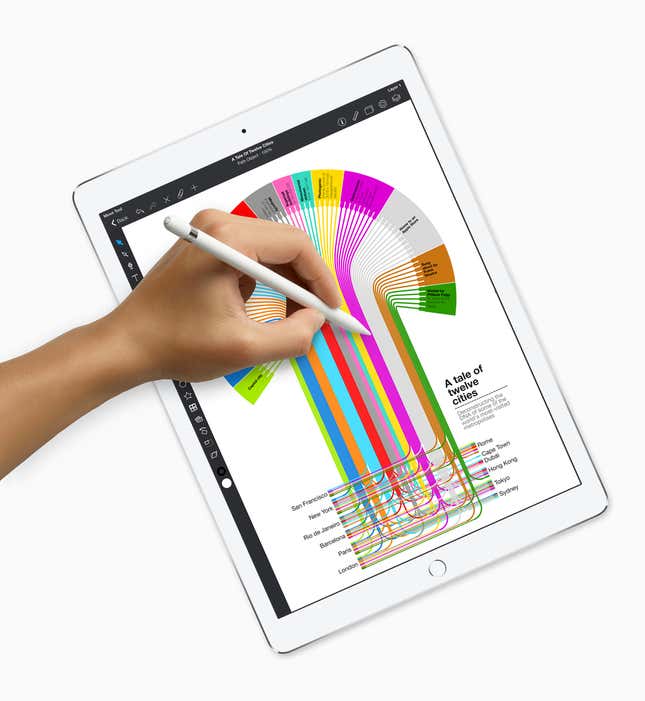 If you're determined to replace your laptop with something lighter and a bit more portable, the 10.5-inch iPad Pro released over the summer is probably your best bet. It's a powerful machine with a sharp display, and if you shell out another $260 for the keyboard cover and the Pencil stylus, you've got a machine that's comfortable to type on and easy to sketch with. Thanks to iOS 11, it's now possible to easily move files from one application to another, too. $650.
Samsung Odyssey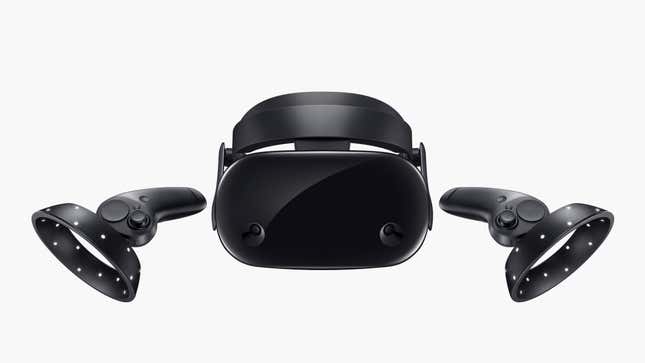 VR is still in its infancy, especially if you want to do anything other than play some games. But if you're looking for a headset that works well and is easy to set up, the Odyssey is a solid choice. Unlike the headsets released last year, the Odyssey features "inside-out tracking," which is essentially a set of cameras that allow the headset to sense where you are in the real world, meaning you can walk around and not bump into things. It means you're not confined to a chair like you are with the Oculus Rift and don't have to do any home remodeling like you do with the HTC Vive to set up sensors. $500.