The internet has become an increasingly fragmented battleground for companies, governments, and individual users tussling over the flow of information online. You probably already know how much your internet life is shaped by Facebook, Amazon, Google, and Apple, but we've compiled a list of the powerful players in this space beyond those tech giants. While admittedly incomplete, this list provides an overview of the individuals and organizations whose opinions of what the internet should look like could determine what you see when you are browsing online in the near future.

🇺🇸


Chairman of the US Federal Communications Commission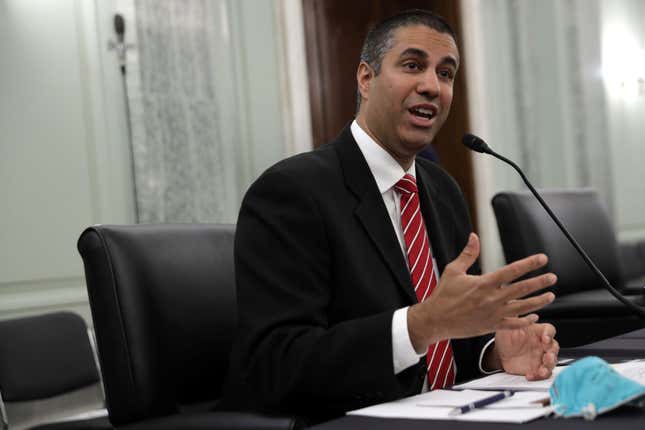 Pai was the main force behind the demise of net neutrality in the US, delivering in June 2018 what groups like US Telecom had been demanding for years: an end to regulation that treats them as a utility. The FCC's "Restoring Internet Freedom Order" stripped away Obama-era protections, giving telecoms the ability to block, slow, or otherwise discriminate against online content and services.
Advocacy groups appealed the ruling last year, and while a federal appeals court upheld the FCC's decision to no longer treat telecoms as a utility, it also granted states and local governments the ability to step into the vacuum and set their own rules. At least seven states have passed laws and many more are considering it.
The heart of the fight is whether everyone on the internet gets to operate by the same rules, or if  ISPs can decide if the internet is divided up into fast and slow lanes, with only those willing to pay getting access to the highways.


International policy director at the Institute for Human-Centered Artificial Intelligence at Stanford University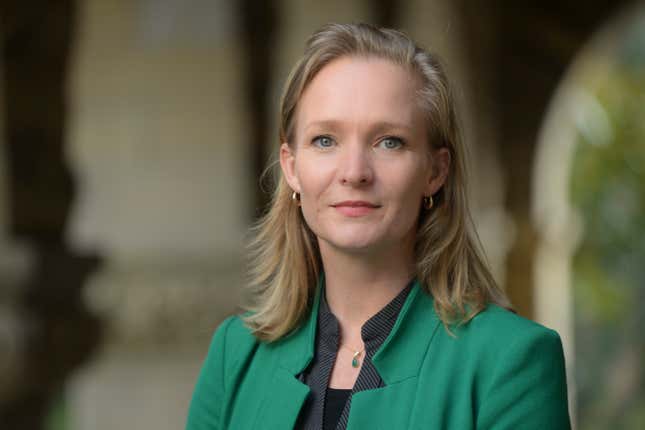 When Marietje Schaake became a member of the European Parliament in 2009, representing the Netherlands, she says there was a lot of hope "that technology would lead to emancipating the individual and democratizing the world." That was the year Apple released the third iteration of the iPhone and Facebook became the most popular social media platform in the world.
But Schaake was quick to realize the destructive potential of letting Big Tech define the rules of the digital space. "My starting point was always human rights and democracy, and looking at how technology impacted it," she says.
Last year, Schaake joined Stanford University and was named president of the Geneva-based Cyber Peace Institute, where she is making the case for democratic countries to coalesce around a values-based model of tech regulation. She is optimistic about the "big catch-up happening in the United States" around antitrust and digital security—a major sign of which is the Justice Department's launch in 2019 of an antitrust review into Big Tech. The first target of the probe appears to be Google, which the DoJ and 11 states are suing for antitrust violations.
The research institute has moved far beyond the early legal issues of a cyberspace that hadn't yet been disrupted by social media and smartphones. Podcasting—or at least, the basic technology that still powers it—was invented there in 2003.
The pioneering center is now an interdisciplinary, global hub that covers AI, digital art, internet governance, censorship, and more, as well as the increasingly complex laws and regulations that define the limits of the internet.
"The health of the Internet can be measured by the ease with which its users can access and share information," the center writes. "We develop tools and research to understand where information on the Internet is obstructed, to identify the strategies communities use to circumvent those obstructions, and to support greater access."
Established in 1990, the San Francisco-based digital rights nonprofit focuses on internet civil liberties—one of its first cases successfully fought for legislation to make emails private. It has gone after multiple patents that it believes will limit online expression or innovation, scrutinized voter suppression tactics, and fought for consistent online moderation practices.
One of its major concerns with regards to fragmentation is the proliferation of data localization laws, which restrict the transfer and processing of data outside a specific geographic area. Countries have cited a variety of reasons for enacting these laws, ranging from cybersecurity to fostering local innovation. But the laws, and the competing interests driving them, have complicated cross-border negotiations on issues such as trade.
Ideally, writes the EFF, "the privacy and personal data of users would be protected through measures that support a free and open Internet, and that would not be vulnerable to being overturned by trade tribunals who place the free flow of data above the human rights of users."

🇪🇺
Margrethe Vestager

EU competition commissioner, head of the European Commission initiative to create "A Europe Fit for the Digital Age"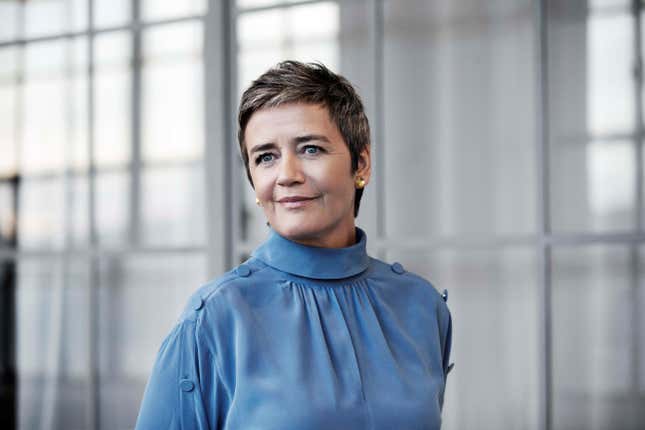 Margrethe Vestager has become the face of the EU's battle with Big Tech. As the bloc's competition chief, she is best known for slapping billion-dollar fines on major tech companies, earning the nickname "tax lady" from US president Donald Trump. Now, she leads a group responsible for charting the EU's course towards digital sovereignty.
The Danish politician's portfolio includes: shaping Europe's approach to new technologies like AI; designing and enforcing a digital tax; and regulating how tech companies can use Europeans' data. Together with European internal market commissioner Thierry Breton, Vestager is also leading the charge for a new Digital Services Act, an unprecedented effort to clarify the rules and obligations of tech companies with regards to their users' rights, and reign in what they consider to be anti-competitive behavior.
Wojciech Wiewiórowski

European Data Protection supervisor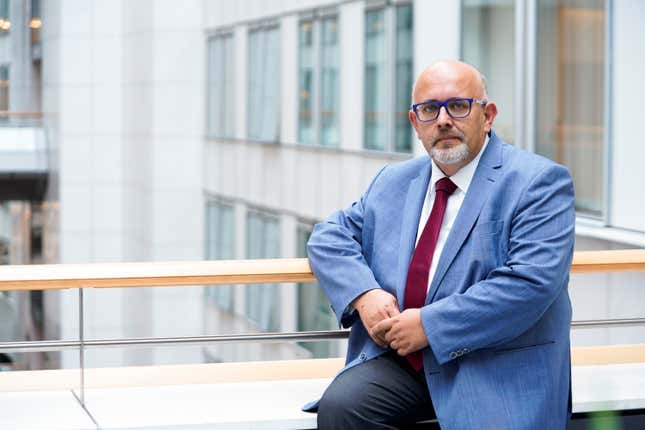 The European Data Protection Board, which Wiewiórowski leads, is the EU's internal privacy watchdog. Its mission is to hold European institutions to the same standards as it holds foreign companies when it comes to processing people's personal data. Wiewiórowski's approach is to "trust and verify" that EU institutions are meeting those standards.
Wiewiórowski also advises a network of Data Protection Authorities across the EU that handle consumer complaints under the bloc's landmark data privacy regulation, GDPR, and can crack down on companies that violate EU or national data protection laws. This puts him on the frontlines of the EU's battle to enshrine privacy as a fundamental right in the digital sphere.
Wiewiórowski has made an impassioned case for a values-based European strategy to technology—including AI, "a mere tool" that he believes "should be designed to serve humankind."

🇨🇳
The Cyberspace Administration of China
The Cyberspace Administration of China, set up in 2011 (pdf),  is the main enforcement agent for internet content, frequently launching "clean up" drives that take down thousands of pages, as well as licensing internet content businesses.
While the head of the agency is sometimes called China's "top internet regulator," the chain of command has become a lot clearer since the downfall of its charismatic chief Lu Wei in 2016. The agency is overseen by the Communist Party's Central Cyberspace Affairs Commission, chaired by Chinese leader Xi Jinping (the "chairman of everything")—in terms of pecking order, the party's political apparatus is always above the parallel administrative bodies.
Xi wants China to be more involved in the global governance of the internet, which is why Beijing jockeys hard for its people to lead multilateral bodies. Former Chinese telecom official Houlin Zhao, for example, is currently the director-general of the International Telecommunication Union, a UN agency that works on the interoperability of the networks underlying the internet services we use.
Fang Binxing

Father of China's "Great Firewall" 
Within China's government, Fang is respected as the figure who laid the foundation for China's "cyber sovereignty" model by creating the Great Firewall (GFW), a combination of regulations and technologies used to block international websites such as Quartz.
Later, he was president of Beijing University of Posts and Telecommunications, which has cultivated many executives of Chinese tech giants such as Teresa He, the head of Huawei's semiconductor branch HiSilicon. He retired from the position in 2013 due to illness, but remained involved in internet policy. In 2016, he was elected the head of China's then newly established Cyber Security Association, set up that year to liaise with tech companies. He is also the director of a laboratory developing tools to enhance China's cybersecurity, which is run by the Chinese Academy of Social Sciences, a top state-owned think tank.
The impact of Fang's work continues to reverberate in the world today, and his books on internet governance are treated as "bibles" by tech professionals in China. But among ordinary internet users, however, Fang has provoked mockery and fury for his role in enabling China's censorship of its citizens.

🇮🇳
Mukesh Ambani
Chairman of Reliance Industries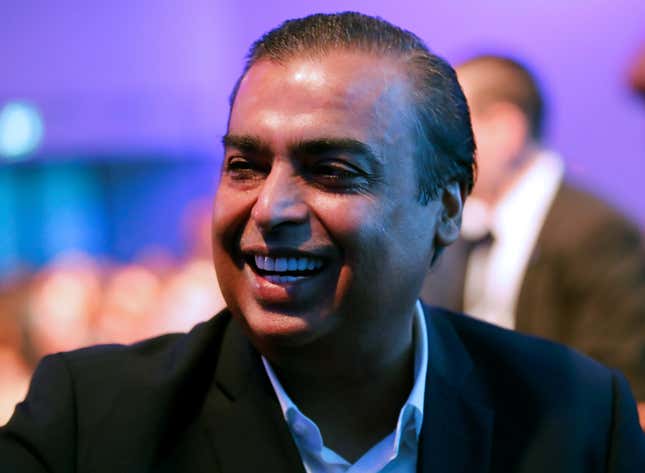 Five years ago, India's richest man turned his attention from the refinery conglomerate he had inherited from his father to the internet economy. Since founding Reliance Jio in 2016, Ambani has become India's largest mobile operator by offering 4G data at the lowest prices in the country. (The deep pockets of Reliance Industries have helped.)
This year, its parent Jio Platforms drew more than $20 billion in investment from the likes of Facebook and Google. Ambani has his sights set on creating giant platforms for India on the scale of WeChat, Netflix, and Alibaba's Taobao. But he's not only going to shape the internet future of over a billion Indians. The US has designated Jio a "clean telecom" under a brand-new program to counter Chinese technology, and a partnership with chipmaker Qualcomm suggest the carrier will play a significant future role in the US-China 5G battle. A Financial Times profile described Ambani's power in India as on the scale of "a nation, rather than a private corporation."
The BJP's social media wing
Prime minister Narendra Modi has long been known as India's most tech-savvy leader, with more than 60 million followers on Twitter and an Instagram audience double that of Donald Trump. He even joined China's Weibo—before he banned the platform  this year. But there's a nastier side to tech-savviness, often directed by the ruling Bharatiya Janata Party's social media department, referred to colloquially as its "IT cell."
The department was founded in 2007 as a way to engage younger voters. Turns out an effective way to engage voters is through Islamophobic speech, often circulated via WhatsApp groups.
Over the past decade, many say the IT cell has shaped the ugly tone of India's internet discourse, with prominent women facing a barrage of violent hate speech, and Hindu nationalist trolls unleashing bullying campaigns against comments (or even jewelry ads) they take offense to. One of its early co-founders now distances himself from the endeavor, calling it "Frankenstein's monster."
India often wishes it were more like China—the fomenting of "glass-hearted" online nationalism is one way in which it is.

🌍
Yoweri Museveni
President of Uganda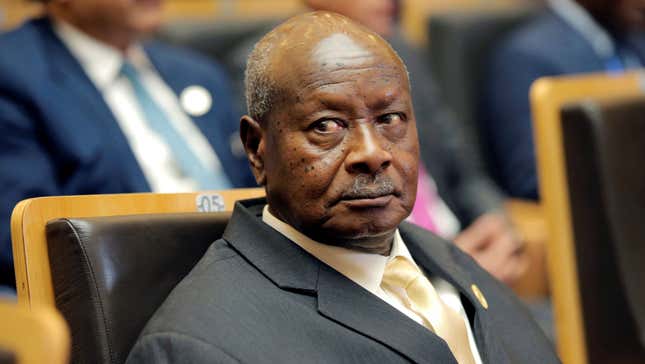 When Uganda's president Yoweri Museveni was sworn in for his fifth term in May 2016, the ceremony featured flyovers by military jets and celebrations by his supporters. But social media commentary was conspicuously missing as the government blocked access to WhatsApp, Facebook, and Twitter.
It was the second time in three months that Museveni's administration had shuttered social media access, and marked a continued focus on targeting online expression. A "social media tax" requiring citizens to pay levies for access soon followed.
With his brazen attempts to restrict access to social media apps, Museveni, who has now led Uganda for 34 years, has become an emblem of Africa's strongmen leaders' resentment of the internet and modern information platforms. To the chagrin of digital rights activists, more governments in Africa are now taking stricter control of online platforms.
Transsion Holdings
Africa's top phone maker
In 2017, a low-profile Chinese company became Africa's top phone maker. That rapid rise to the top for Transsion, a company founded only 11 years earlier, came on the back of its narrow focus on making phones solely for African markets.
Transsion's smartphone brands came with locally-tailored features, from multiple SIM slots, and longer battery life (helpful with the continent's low electrification rates) to cameras calibrated to darker skin tones.
Most importantly however, Transsion's smartphones also came at a lower cost, not only making it the likely choice for millions of low and middle-class households but also driving down competitive price points. Indeed, more than half of smartphones sold in Africa in the fourth quarter of 2019 cost less than $100. Transsion's ambitions to create cheaper smartphone brands in African markets is yielding tangible results: smartphone penetration in Sub Saharan Africa will be 65% by 2025.

🤝
Finally, here is a selection of global nonprofit groups working to protect our rights online, and our access to a free and open internet: 
—Ananya Bhattacharya, Jackie Bischof, Michael Coren, Yomi Kazeem, Tripti Lahiri, Jane Li, Hasit Shah, and Annabelle Timsit contributed to this article.