Sling TV, the Dish Network service that allows you to bypass cable companies and watch certain content like ESPN over the internet, is adding a very prestigious partner. AMC, the home of Breaking Bad, Mad Men, The Walking Dead (which returned from hiatus last night), and now Better Call Saul, will be available on Sling TV starting today.
AMC previously toyed with the idea of going over-the-top itself, following networks like HBO and CBS, but decided not to go in that direction, saying that it was already thriving in the existing ecosystem of traditional cable companies.
Now, AMC seems to be acknowledging there may be another path where it can thrive. While it isn't quite blowing up the cable bundle altogether, it is hammering one more nail into an institution once thought to be invulnerable. As more and more young Americans cut the cord, programmers are finding that they need to use the internet to reach them.
"Sling TV is an exciting new service designed to deliver content to consumers who are outside of the traditional television eco-system," Bob Broussard, AMC's head of sales, said in a press release. "We are joining a number of other respected providers of sports, entertainment and news content to ensure that we are capitalizing on innovative technology and new opportunities to reach as many people as possible."
The move signals AMC's willingness to embrace the internet as a method of distribution, and could indicate it would be willing to deal with any other potential internet TV services (like, say, Apple's—if it ever happens).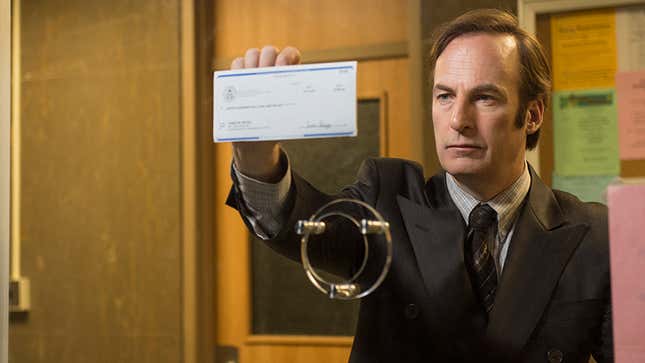 AMC has long been a progressive network, eschewing the traditional rules of television and making most of its money through creative distribution methods, and not advertising. For instance, it has made many of its shows available on Netflix, Amazon Instant Video, and iTunes.
But this agreement is the first time AMC will provide a complete version of itself over the internet. The agreement also includes other AMC Networks channels, like BBC America and SundanceTV.
The news could put pressure on rival networks, like FX (home of The Americans and Fargo, among others) to also consider going along with these slimmed down internet-based services like Sling. The FCC has hinted it may soon classify internet services like Sling the same as traditional cable companies like Comcast, which would essentially force a network like FX to negotiate with them.
Should that happen, it would form the largest dent in the bundle yet.