It can be painful, amusing, or inspiring to look back on the way we once dressed. How history will judge 2016 remains to be seen, but for now, we can glance backward to see what was popular in fashion this year.
Retail technology and analytics firm Edited crunched their data from the last 12 months to find the top items for women, men, and children in the US and UK at retailers with an online presence. Among the hits: bomber jackets, bare shoulders, and jumpsuits. (Google also pegged them as fall's top fashion trends earlier this year).
Some of Edited's top fashion items of 2016:
Fashion sneakers
Sneakers are always popular, but what made their success different this year was how much fashion rather than performance drove what people bought. "More than 331,000 new pairs of men's, women's and kids' sneakers came online in 2016," the firm said. "What makes that really interesting is that more than 240,000 of them retailed outside the sportswear category."
Sports and the desire for comfort have been reshaping our clothes. The popularity of causal and retro sneakers reflects this melding of comfort and style in fashion. It's one reason why Adidas was arguably 2016's coolest fashion brand.
Bomber jackets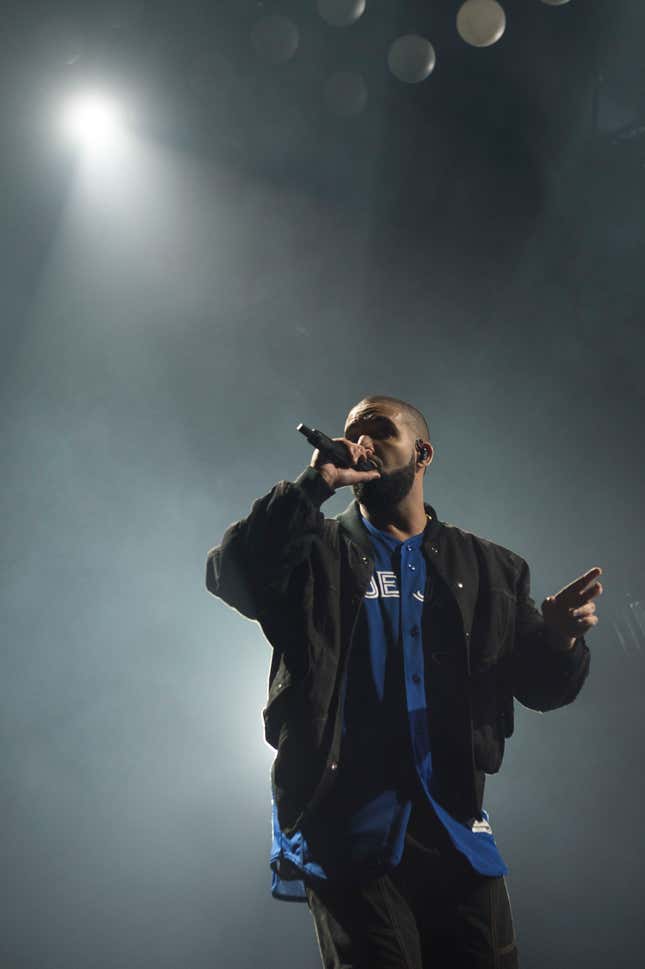 Bombers were one of the biggest trends of 2015, and they topped the charts again in 2016. "Over the last 12 months, more than 61,000 bombers for men, women and children were launched in the U.S. and U.K. alone," Edited says, referring to new arrivals on e-commerce sites.
The military jackets have been steadily creeping up for some time, thanks to the influence of streetwear and high-fashion designers such as Raf Simons, Haider Ackermann, and others. Alpha Industries, the one-time official supplier of the bomber to the US armed forces, said it's seeing more demand than ever for its MA-1 jackets. It credits Kanye West; he started buying samples from Alpha three years ago.
Off-the-shoulder dresses
Anything that bared a woman's shoulder seemed to sell this year, but especially dresses. "The U.S. and the U.K. had more than 19,500 new off-the-shoulder dresses drop into online stores in 2016," Edited noted. "Eight percent of them sold out at full price and 10.6% of all 2016 arrivals were replenished."
The bared-shoulder trend is another that began well before 2016, the result of careful planning by the fashion industry in 2014.
Off-the-shoulder tops were also popular. More than 24,000 arrived online this year, even outpacing the dresses, though the dresses sold slightly better.
Jumpsuits
It doesn't get much easier to dress than throwing on a one-piece jumpsuit or romper. As Edited can attest, plenty of women were happy to do just that. "Jumpsuits more than doubled the average womenswear replenishment rate for 2016, racking up 10.6%," the firm said. "Over the year the online market had roughly 52,000 unique jumpsuit launches, with 7% of them selling out at full price." In a perfect mashup of trends, one of the top sellers Edited identified was an off-the-shoulder jumpsuit.
The rise of the jumpsuit started in the UK some years back, according to Google's analysis of search data over the summer, but it really took of in the US. Celebrities boosted their success. "Taylor Swift, Kate Hudson, and YouTube creator Bethany Mota were often searched along with the style," Google noted.
Jersey shorts
Jersey shorts were one of the major trends for men that Edited identified. "This year jersey shorts accounted for 19% of all full-price sell outs within the entire shorts category," Edited said. "More than 10,700 pairs came online, with 4.7% selling out at full price (beating the menswear average) and reaching an 11.3% replenishment rate."
These shorts undoubtedly benefited from the sports-influence invading our wardrobes. They're soft, comfortable, and ideal for a pickup basketball game. But it's more likely they're being worn for lounging.
Joggers and sweatpants—for kids
The top trend for kids reveals a lot about how children dress today. Many treat even jeans as too formal and structured for daily use, and are seeking more comfortable, less restrictive alternatives, such as sweatpants and joggers.
Those items were the top trends for kids, and benefited because adults are wearing them more as well. "Driven in part by the Mini Me trend that revitalized childrenswear this year, over 13,000 pairs of sweatpants arrived online between the girls' and boys' categories," Edited said. "They did well too; 5.3% of new-in sweatpants sold out at full price, with 8% seeing replenishment (double the childrenswear average)."
Maybe it's an indication of what we can expect from the top trends 20 years from now, when these kids are the adults.