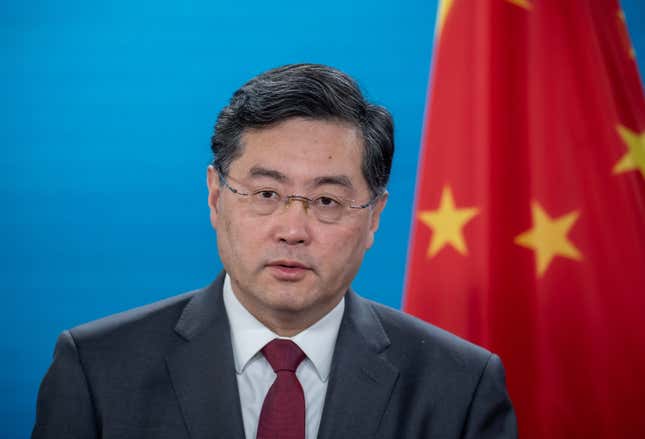 Chinese foreign minister Qin Gang, who disappeared from public appearances for a month amid a series of high-level diplomatic meetings, has officially been sacked (link in Chinese) after just seven months in the role, Chinese state media Xinhua announced today (July 25).
Why a tightening of credit conditions could lead to a weak economy
He has been replaced by his predecessor Wang Yi, who is also chief of China's foreign affairs office. The news only adds to the mystery of Qin's disappearance. Questions about his whereabouts have been widely censored on Chinese social media, where rumors have been swirling.
The last time Qin made a public appearance was on June 25 for meetings with the Russian, Vietnamese, and Sri Lankan foreign ministers, as China's Ministry of Foreign Affairs reported.
His meeting with Josep Borrell, the EU's top diplomat, was suddenly canceled without reason on July 4. Qin was also not present when US finance chief Janet Yellen visited Beijing from July 6 to 9. Ministry spokesperson Wang Wenbin announced on July 11 that Qin would not attend the ASEAN summit in Jakarta for "health reasons," as Reuters reported. The foreign minister was also absent from Chinese president Xi Jinping's meeting with former Philippines president Rodrigo Duterte on Monday (July 17).
China's state website, where Qin was once listed as foreign minister, is now shown as "updating." Beijing's secrecy on his situation has fueled speculation. Chinese foreign ministry spokesperson Mao Ning said at a July 17 press conference (link in Chinese) that she has "no information" on when Qin would resume his duties. Questions from a Financial Times reporter about the foreign minister were omitted from the official Ministry record of the press event. Journalist Phil Cunningham noted recently on Twitter that four sentences mentioning Qin were cut without warning in a piece he wrote for Hong Kong-based, Alibaba-owned paper South China Morning Post, published July 15.
Qin was one of the most powerful diplomats in China, only second to his replacement Wang Yi, who is also director of the Foreign Affairs Commission Office. He rose quickly through the Chinese Communist Party's (CCP) ranks, and earned himself the title of a "wolf warrior" for his aggressive style of diplomacy. The 57-year-old was appointed foreign minister in December after just a 17-month post as the Chinese ambassador to the US, signaling his status as a close ally of president Xi. It appears he has now had a fall from grace.
Taiwan's rumor-mill regarding Qin Gang's status
Taiwan media has exploded with speculation that Qin has fallen out of political favor with CCP leadership. One broadly circulated rumor is that Qin had an affair with TV presenter Fu Xiaotian, who has allegedly also gone missing, as mentioned in a report from British newspaper The Times.
There is no concrete evidence that these reports are true, but Qin's abrupt sacking is sure to continue fueling these theories.
It is not entirely unheard of for high-ranking Chinese officials to disappear without warning, only to reemerge weeks later. President Xi himself went dark for two weeks prior to becoming China's supreme leader in 2012. Last September he disappeared from the public eye for over a week, spurring rumors of a "China coup," before securing his unprecedented third term as president. Qin's dismissal, however, is highly unusual.
Chinese netizens are also wondering about Qin Gang's status
Search interest in "Qin Gang" on Baidu, China's search engine, shot up 5,000% in just one week, the BBC reported on July 18. Meanwhile, posts mentioning Qin's disappearance are being censored across social media platforms—but speculation still lingers in the comments sections.
One post on Chinese social media platform Xiaohongshu, dated July 13, mentions an AP news article reporting on Qin's ill health. In the comments section one user wrote yesterday (July 17), "What is foreign minister Qin's situation, it's been a long time since he's been seen." Underneath someone replied, "There was just a post but it's already gone." A third user cautioned, "If more is said we're going to get 404'd everyone," referring to the "not found" error that pops up after a post is censored.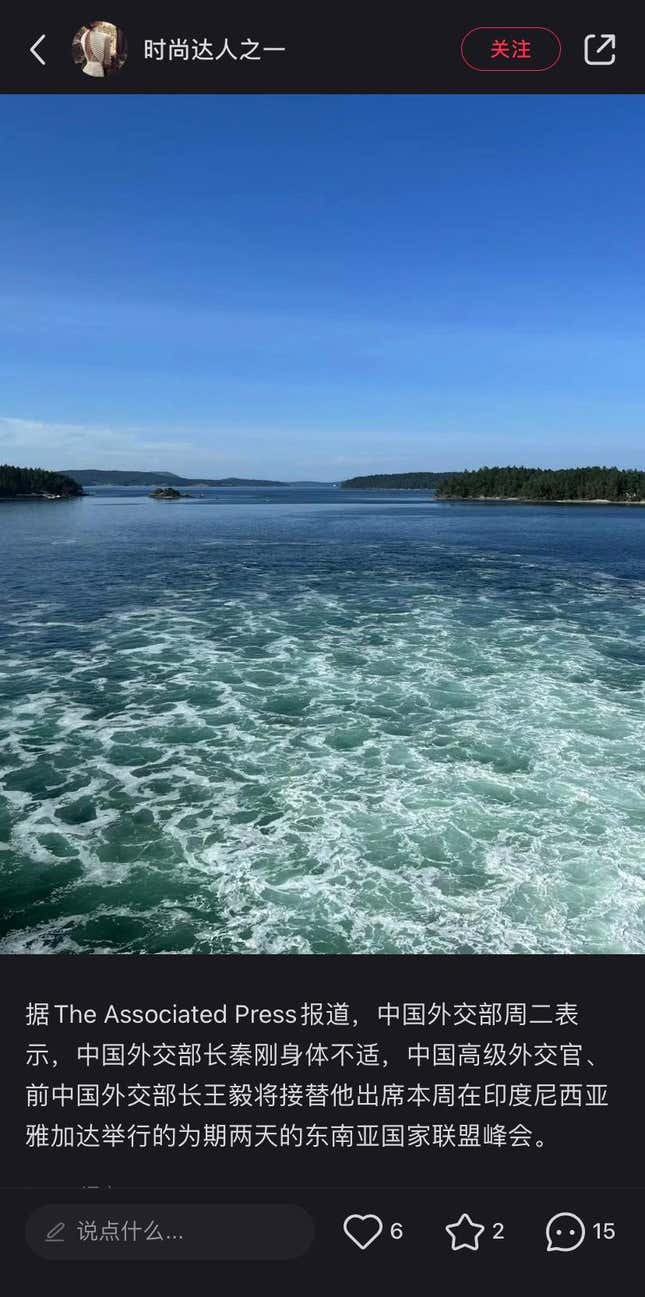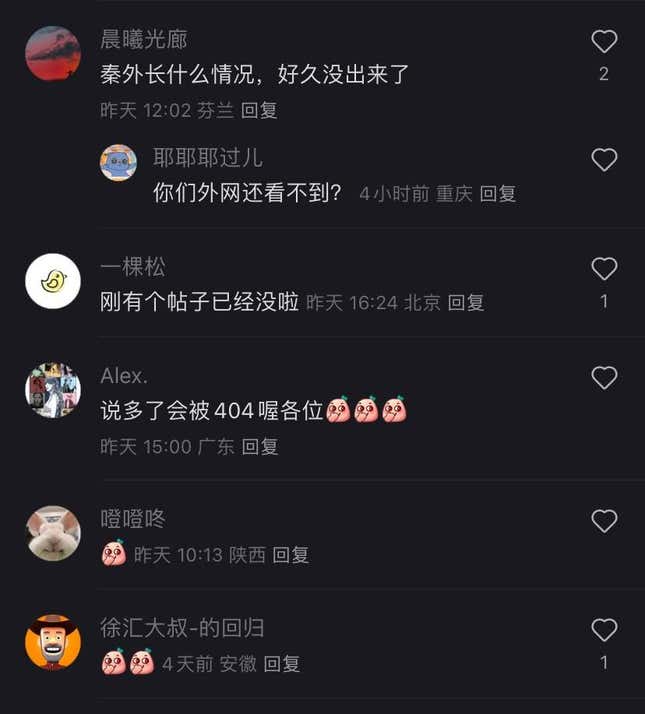 Related stories
🤖 China is already softening its strict stance on AI
🀄 Germany just unveiled its first ever China strategy
⚔️ China is sharpening its lawfare weapons to target foreign companies
This story has been updated with details following news that Qin Gang was dismissed.