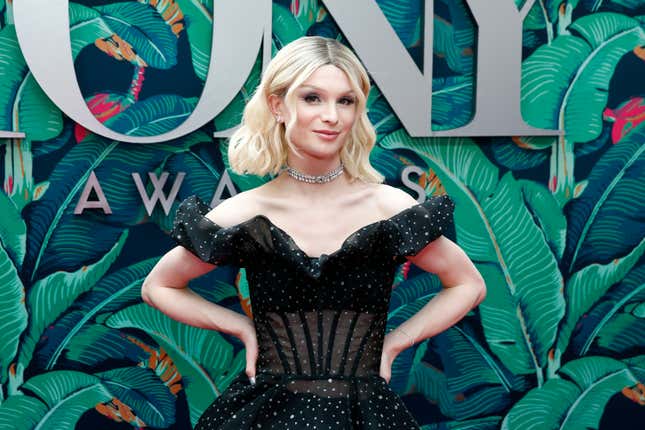 Dylan Mulvaney has spoken publicly for the first time in months about the backlash she received for filming a Bud Light ad. In a video posted to her social media accounts on June 29, the trans influencer discussed what the reaction to the ad, the media coverage of it, and Bud Light's response meant to her and to the LGBTQ community.

Why a tightening of credit conditions could lead to a weak economy
Mulvaney, an actress who has performed on Broadway, has won 10 million followers on TikTok and 1.8 million on Instagram for sharing honest and wholesome videos about her transition journey. In her latest post, she didn't mention Bud Light by name once. But as she sipped on a non-branded beer and recalled the events of the past few months, she left little doubt about the subject of the video, which she described as "a company I loved."
The ad, timed for March Madness, first came out on April. Within days, conservative beer drinkers expressed their displeasure at Bud Light's choice of influencer, going so far as to film themselves shooting at Bud Light cans. Spooked by the reaction, Bud Light tried to appease these hardliners and, in doing so, alienated those LGBTQ consumers the ad had sought to reach in the first place. As a result, Bud Light found itself facing boycotts from multiple sides. Sales of the beer started declining to the point that the lager lost its title as America's most popular beer to the Mexican beer Modelo earlier this month.
Quotable: Advice for companies featuring trans people for their ads
For a company to hire a trans person and then not publicly stand by them is worse, in my opinion, than not hiring a trans person at all, because it gives customers permission to be as hateful and transphobic as they want. And the hate doesn't end with me, it has serious and grave consequences for the rest of our community. We're customers too. I know a lot of trans and queer people who love beer.

— Dylan Mulvaney, in a June 29 video message addressing her Bud Light ad
Bud Light is missing a chance to show support for LGBTQ people
As if it needed any more coverage, Bud Light's parent company, the beverage giant Anheuser-Busch InBev (AB InBev), found itself in the somewhat awkward position of receiving an award for Creative Marketer of the Year at the Cannes Lions awards last week.

In a speech accepting the prize, Marcel Marcondes, AB InBev's chief marketing officer, failed to stand up for inclusivity. "When things get divisive and controversial so easily, I think it's an important wake-up call to all of us marketers to be very humble," he said. Appearing on CBS Mornings on Wednesday (June 28), Brendan Whitworth, AB InBev's US CEO, skirted a question on where the company stands on LGBTQ rights, given that it has donated to anti-LGBTQ politicans in the past. Whitworth vaguely referred to Bud Light's support for LGBTQ people and for funding politicians who support the beer's business.
In her video, Mulvaney said she'd waited to speak out because she'd hoped the storm would pass, or at least that the brand would reach out. But as neither of those things happened, staying silent was no longer an option, she said: "To turn a blind eye and pretend everything is ok is not an option right now. Supporting trans people shouldn't be political, there should be nothing controversial or divisive about working with us. And I know it's possible because I've worked with some fantastic companies who care."
A few days after her Bud Light video, Mulvaney posted an ad campaign for Nike. The company, which isn't new to facing criticism for its partnership choices, had a very simple but clear response to the messages flooding Mulvaney's social media post. "You are an essential component to the success of your community! We welcome comments that contribute to a positive and constructive discussion: Be kind ❤️ Be inclusive ❤️Encourage each other ❤️ Hate speech, bullying, or other behaviors that are not in the spirit of a diverse and inclusive community will be deleted," the Nike Instagram account wrote. The controversy soon died down.
Related stories
🫰 Pride month collections represent a moment of truth for companies courting the pink dollar
🫥 Nearly half of LGBTQ employees in the US think being "out" at work is a bad career move
✊ Starbucks employees are striking over lack of LGBTQ+ inclusion
🏳️‍🌈 More than a dozen state attorneys general are giving Target reasons to restock pride merch