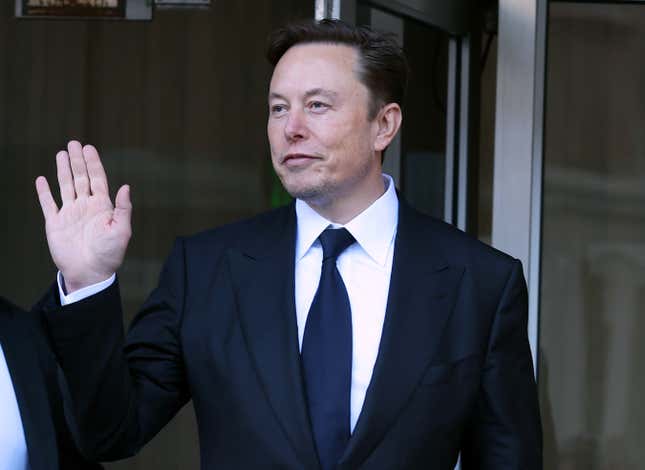 In 2022, the law firm Wachtell, Lipton, Rosen & Katz represented Twitter in a high-profile legal dispute with Elon Musk, who was trying to backtrack on an agreement to buy the social media company. Nine months later, Twitter—now run by a vengeful Musk—is suing Wachtell.
What inspired Elon Musk's design for Tesla's Cybertruck?
According to the lawsuit, filed in California superior court, Wachtell lawyers persuaded Twitter's former management to agree to pay a "success fee" if Musk closed the deal—part of the $90 million in fees that the law firm allegedly arranged in the days leading up to the sale.
"Wachtell exploited a corporate client left unprotected by lame duck fiduciaries who had lost their motivation to act in Twitter's best interest pending its imminent sale to Elon Musk," according to lawyers for X Corp., Twitter's new parent company under Musk's ownership.
Why Musk had to follow through and buy Twitter
After Musk signed a deal to buy Twitter at $54.20 per share, he tried to wriggle out of it. But Musk didn't have a great case. In the merger documents, he agreed to a "specific performance" clause—legal-speak meaning that pulling out of the deal might not lead merely to civil penalties but to a judge forcing him to complete the deal and take over Twitter.
Staring down an uphill battle in a Delaware court trial, Musk finally relented and closed the deal to buy Twitter on Oct. 27, 2022.
Running up the legal tab at Twitter?
Musk's lawyers essentially claim that Wachtell pulled a fast one on Twitter—and that its departing executives were more than happy to roll over, dish out millions to Wachtell, and saddle the company, soon to be under Musk's ownership, with a hefty legal bill.
Wachtell, the complaint alleges, was "at the center of a spending spree by Twitter's departing executives who ran up the tab at Twitter by, among other things, facilitating the improper payment of substantial gifts to preferred law firms like Wachtell on top of the firms' full hourly billings by designating tens of millions of dollars in handouts to the firms as 'success' or 'project' fees."
Neither Wachtell nor William Savitt, a lawyer mentioned in the complaint, responded to a request for comment. Twitter has no communications department and executives there could not be reached for further comment.
Musk's financial problems are mounting
Musk has had no shortage of financial problems since taking over Twitter and saddling it with debt from his leveraged buyout.
Musk, one of the world's richest people, bought Twitter with $12.5 billion in bank loans and $7 billion in equity financing from investors including Oracle's Larry Ellison and the embattled crypto firm Binance.
Twitter now owes $1 billion annually to service its debt. To offset these bills, Musk laid off most of Twitter's staff, paywalled many of Twitter's features as part of an $8-per-month Twitter Blue subscription, and started charging developers to access Twitter's API at usage levels it used to offer free of charge.
Musk has invented creative ways to save pennies—for example, by denying laid-off employees proper severance and by refusing to pay the company's rent in its various offices.
But a $90 million legal bill remains a heavy lift for a vanity owner who has spent more time posting transphobic memes on his site than balancing his corporate checkbook. It all leaves him with a pressing concern: to look for any financial break he can get.