Good morning, Quartz readers!

---
Here's what you need to know
The US sued to block JetBlue's takeover of Spirit. Regulators fear that the $3.8 billion deal, which would create America's fifth-largest airline, would increase air travel costs for passengers.
Arkansas is set to roll back child labor protection. The Youth Hiring Act would remove a requirement for children under the age of 16 to obtain an employment document certifying their age, work and work hours, and parental consent.
US senator Elizabeth Warren clashed with Federal Reserve chair Jay Powell. The Massachusetts lawmaker objected to a focus on the job market to inform decisions on interest rates.

SoFi sued the Biden administration to end the student loan repayment pause. The private bank claims the pause has cost millions of dollars in lost profits so far.
Today is International Women's Day. The observance's origins can be traced back to labor movements and radical socialist politics.

---
What to watch for
It's a big day for private space startup Relativity Space as its Terran 1 rocket prepares for a maiden voyage. Terran 1 is no ordinary rocket—85% of its components are 3D printed, arguably making it the largest 3D-printed object ever made, and the first to attempt defying gravity.
The understated launch name "GLHF" (an acronym for Good Luck, Have Fun) conceals the ambition of the mission: no private space company has gotten their debut rocket off the ground on the first try. Tim Fernholz has all the details about the potential breakthrough for the eight-year-old startup. Get the full story here.
✦ Love stories like this? Support our newsroom by becoming a Quartz member. Daily Brief readers get 50% off.
---
Horrible bosses featuring Elon Musk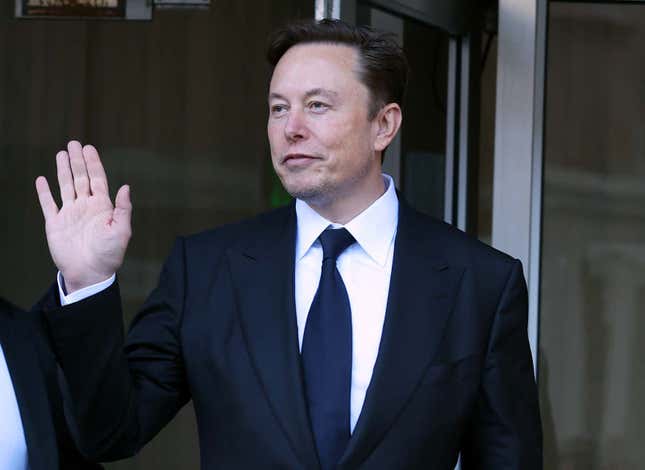 Musk has never been afraid to mock people on Twitter. But as Scott Nover reports for Quartz, conducting a perverse exit interview, laid bare for the entire internet, stands out as one of the cruelest moments of Musk's tenure.
---
Quartz's most popular
💸 Kenya is running out of US dollars
🇮🇷 Iran claims to have discovered one of the world's largest lithium deposits
🤖 Meta's "year of efficiency" means layoffs, less metaverse, more AI
⚡️ One in seven cars sold globally now is an EV
🗣️ 4 questions to change political discourse at work
📱 Customers are suing east Africa's biggest telecoms firm
---
Surprising discoveries
Snakes are on the Floridian plains. Python populations are getting out of control in the southern tip of the state.
The scariest thing about clowns is their makeup. It's less to do with failed contouring and more to do with failing to see the face's contours.
Time can be measured within quantum fog. As for what that actually means, we haven't the foggiest.
Old F1 car models can take hours to start up. They might also require tens of thousands of dollars and a laptop running Windows 95.
Mushrooms could be a feasible burial option. Data journalist Amanda Shendruk talks to host Annalisa Merelli about how green burials could change things for living humans, for the better, in the latest episode of the Quartz Obsession podcast.
🎧 Listen on: Apple Podcasts | Spotify | Google | Stitcher
---
Our best wishes for a productive day. Send any news, comments, clown makeup, and a quantum watch to hi@qz.com. Reader support makes Quartz available to all—become a member. Today's Daily Brief was brought to you by Sofia Lotto Persio, Julia Malleck, and Morgan Haefner.