Good morning, Quartz readers!

---
Here's what you need to know
Elon Musk rebranded Twitter as X Corp... The name change is part of the billionaire's goal to make an "everything app."
…and former executives sued Twitter over delays in reimbursing legal bills. Ousted CEO Parag Agrawal is one of the three plaintiffs claiming the company owes them more than $1 million.
The government of Kenya isn't paying its employees. Ministers, legislators, and civil servants are yet to receive their March salaries, and some workers haven't been paid since January.
Junior doctors in the UK started a 96-hour strike over pay yesterday. The National Health Service expects the walkout will be one of the most disruptive in the past 75 years.
---
How the death of a CEO affects stock prices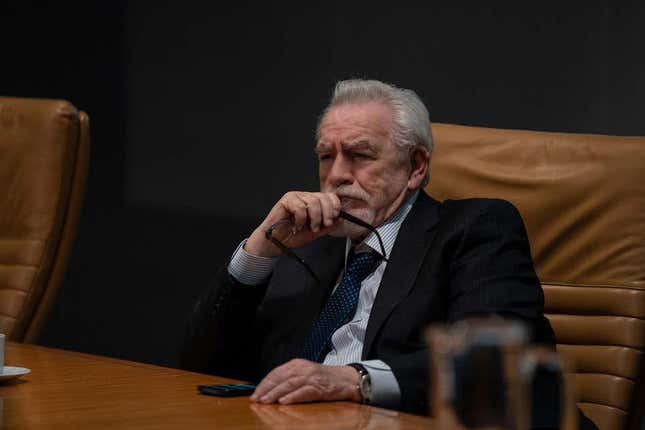 By now, it is surely no spoiler to discuss the death of Logan Roy, the fictional media titan whose dynasty is at the heart of the HBO drama Succession. How does the market react offscreen, though, when the leader of a company suddenly dies?

Well, it can definitely be bad for business: Apple's stock fell 6% after it announced that Steve Jobs was taking an indefinite medical leave, and Bed, Bath & Beyond's stock dropped 15% after the sudden death of its CFO. But that's not the full story. In fact, shares can rise sharply.
---
Fun fact… about Tupperware?
Founder Earl Tupper was so annoyed with the hype surrounding single mom Brownie Wise—whose houseparty model for selling his new polyethylene stay-fresh kitchenware touched off a whole business model—that he kicked her out and sold the company to Rexall in 1958. Women stayed the prime sellers of the stuff for decades, though, and the fact that one could only purchase the burpy bowls at an official Tupperware party gave it an air of exclusivity.

Now, there are virtual smorgasbords of imitators available with no face-to-face interaction needed, and Tupperware's sales aren't staying quite as fresh as they used to.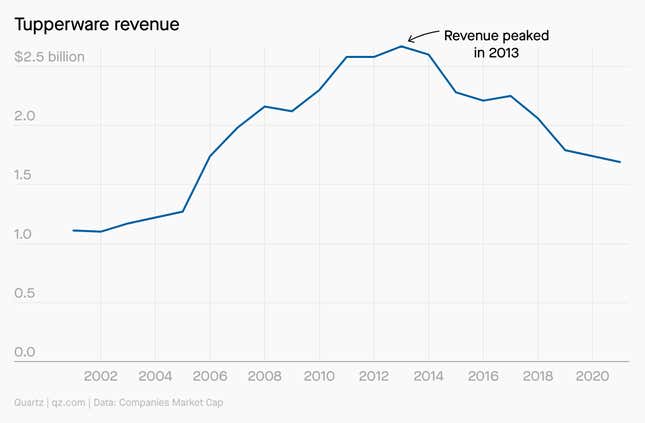 ---
China has been quick to regulate AI chat bots
Chinese AI bots looking to rival OpenAI's ChatGPT will need to study up on "socialist values." That's part of new rules drafted by the Cyberspace Administration of China requiring AI products to undergo a security review before being released to the public.
Quartz's Michelle Cheng explains what this means for Baidu's Ernie bot and how other big tech giants in China will train their AI models in the future.
---
Quartz's most popular
😬 Bitcoin mining has raised Texas electricity prices 5%
🤨 The difference between a snafu, a shitshow, and a clusterfuck
🧐 The case for reading all of your emails, according to Tim Cook
🥴 Indians consuming salt are ingesting microplastics from waste dumped in seas
🤔 The Mexican government continues nationalizing key industries despite US objections
🤗 The best way to get teams to embrace change, according to science
---
Surprising discoveries
Taiwanese air pilots are wearing Winnie the Pooh badges. The iron-on patches are a dig at Chinese president Xi Jinping.
Mexico made a tortilla taskforce... It's all in the name of investigating the health effects of US-grown GMO corn.
…and France celebrated the omelet by making a giant one. Festival goers in Bessières enjoyed a bite of the 15,000-egg dish.
Someone paid $15 million for a car license plate in Dubai. It simply reads: P 7.
The poop emoji is increasingly showing up in court documents. But how do lawyers read 💩outloud?
---
Our best wishes for a productive day. Send any news, comments, fresh tortillas, and eggs to put inside them to talk@qz.com. Reader support makes Quartz available to all—become a member. Today's Daily Brief was brought to you by Morgan Haefner and Susan Howson.