Good morning, Quartz readers!

---
Here's what you need to know
Germany shut down its last three nuclear power stations. The closures, which have been postponed for a year amid the European energy crisis, come as nuclear power undergoes something of a renaissance.

India intensified its scrutiny of the BBC following a documentary on Narendra Modi. The country's agency responsible for probing money laundering and violations of foreign exchange rules is now investigating the broadcaster.

Health and privacy advocates don't want Mark Zuckerberg to open Horizon Worlds to teens. Right now only adults can access the virtual reality platform, but Meta plans to allow children as young as 13 on the platform.
Fighting broke out between the Sudanese army and a rival paramilitary group. The clashes left at least 59 people dead, including three UN World Food Programme staffers.
---
What to watch for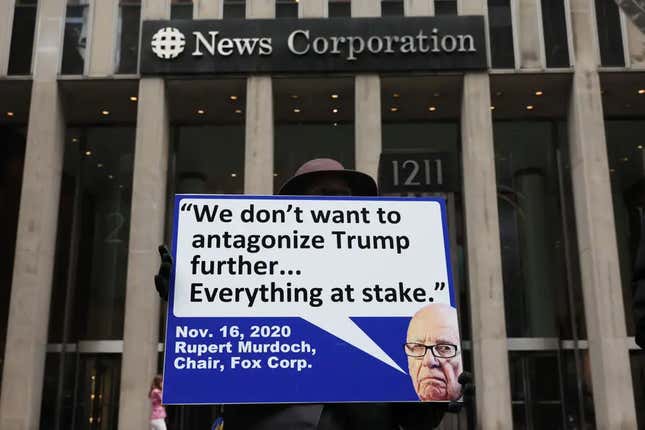 Dominion and Fox are set to face off in a historic defamation trial.

The voting equipment company has accused Fox News and Fox Corp, the right-wing mass media network part of Rupert Murdoch's media empire, of damaging its reputation while knowingly spreading lies about the 2020 US presidential election.

Before the five-week-long trial begins today in Delaware, take a look at how the case came about and what's at stake.

---
The NBA is trying to make an example of the Mavericks
$750,000: Fine the Dallas Mavericks face for trying to lose a basketball game against the Chicago Bulls on April 7
The team, owned by billionaire investor Mark Cuban, was employing a strategy known as "tanking," or deliberately trying to miss the postseason in order to secure a higher pick in the NBA draft. Tanking happens all the time in the league—but there's two reasons why the Mavericks' strategy was different.

---
People eat ramen when times get hard

The covid-19 pandemic saw a surge in shelf-stable foods, as people stocked their pantries. Sprinkle in some inflation, and it's no wonder that instant ramen maker Nissin's latest quarterly global sales were up 41% from where they were in 2021. But there's one market where the Japanese company is particularly thriving.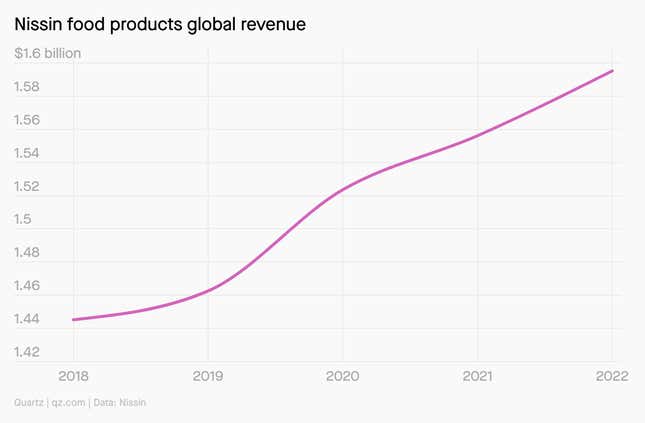 ---
Quartz's most popular
💸 Elon Musk's SpaceX and Tesla get far more government money than NPR
👀 Walmart is selling Bonobos at a fraction of what it paid for the menswear brand
🤔 Arkansas says teens need parental permission to use social media, but not to get a job
🎬 These are Netflix's biggest moments since its launch
🖼️ How to frame questions to get honest answers from people you manage
🐦 The brief, eventful history of Twitter under Elon Musk
---
Surprising discoveries
Roman coins were found on an uninhabited island in the Baltic Sea. No one knows how they got there.

Not all bird feathers were made for repelling water. The sandgrouse can hydrate its family by carrying water in its belly plumes for more than 20 kilometers (12 miles).

The US National Recording Registry added its first reggaeton song. Daddy Yankee's "Gasolina" got the honor.

The Florida Department of Education can't spell. A new list of approved books for public schools has recommendations for "nineth" and "twelth" graders.

Ice cream may be good for diabetics. It has been hard for scientists to admit it.
---
Our best wishes for a productive day. Send any news, comments, misplaced Roman coins, and Daddy Yankee lyrics talk@qz.com. Reader support makes Quartz available to all—become a member. Today's Daily Brief was brought to you by Morgan Haefner.