Good morning, Quartz readers!

---
Here's what you need to know
Apple announced another $90 billion in share buybacks. The tech giant is flexing its financial muscle despite declining revenue.

Uber's former chief security chief avoided jail time in a 2016 data breach case. The judge found Joe Sullivan's good work in data security outweighed the harm he did by attempting to cover up the hack.
Tesla finally disclosed the full extent of its carbon emissions. The EV maker calculated that its supply chain accounts for the largest portion of its overall carbon footprint.
Adidas gave an update on the size of its Yeezy problem. The German sportswear brand faces a $772 million loss this year if it can't sell the shoes designed by Ye (formerly known as Kanye West).
A California bill aims to undercut Ticketmaster's monopoly. The challenge to Ticketmaster's dominance comes as its parent company posted record revenues last quarter.
---
What to expect from the coronation of King Charles III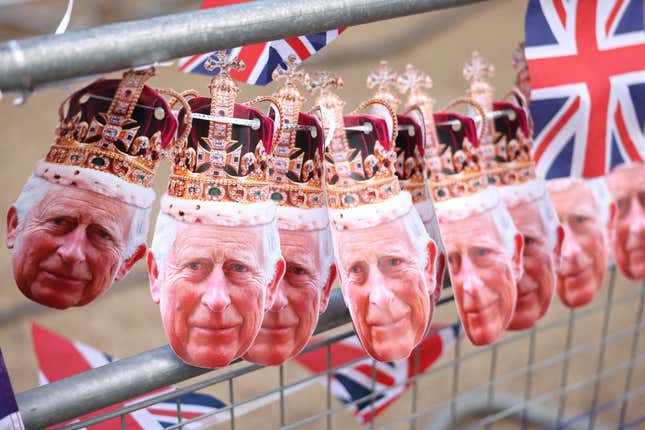 11:00: Time the coronation service begins on May 6, British Summer Time
2,000+: Estimated number of guests attending the coronation
£100 million ($125 million): The estimated coronation price tag
Quartz reporter Julia Malleck found four other big numbers to know about the coronation, including how much the Stone of Scone weighs (that's a real thing), and the number of individually-wrapped chocolates used to create a lifesize King Charles III sculpture.
For those wondering why King Charles III has yet to grace British banknotes, Quartz's Annalisa Merelli has the answer.

---
How to drink mezcal sustainably

For decades now on Cinco de Mayo, Americans have consumed thousands of liters of tequila and Mexican beer—sometimes more, in fact, than they do on Super Bowl Sunday. The holiday, which was never a major Mexican celebration to begin with, has been crafted by American party and liquor companies into an occasion for celebratory drinking.

But increasingly, mezcal has joined tequila as the Mexican spirit of choice, and all that demand has wiped out wild agaves (article also in Spanish). But there's a way to enjoy the spirit more sustainably, and Quartz's global news editor Samanth Subramanian has your how-to guide.
---
Is it smart to have a smart home?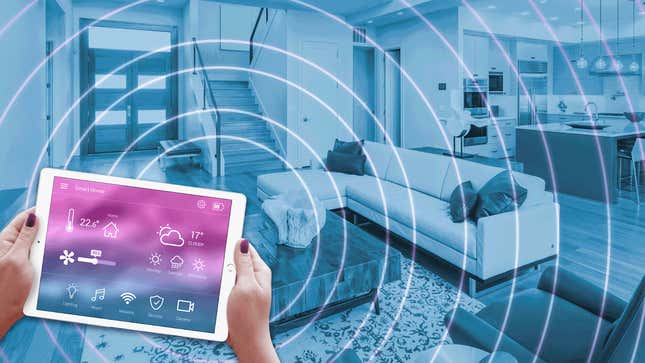 The home of the future is here-ish. The smart home in its most basic sense implies that there are now a litany of internet-connected appliances, gadgets, and tools in your home that promise to make your home life easier—and smarter.
But is the smart home really smart? In the new episode of the Quartz Obsession podcast, host Scott Nover talks to reporter Julia Malleck to divine whether the smart home is improving our lives, or if we're simply falling into consumer traps. The answer is… kind of both?
🎧 Listen right now!

✅ Or find it wherever you get your podcasts: Apple Podcasts | Spotify | Google | Stitcher
📖 If reading's more your thing, try the transcript, learn more about the trickiness of making a home "smart,"or read about the innovations that made smart homes possible.

---
Quartz most popular
🚀 How much more money can SpaceX spend on Starship?
😲 Once valued at $5.7 billion, Vice may now be headed for bankruptcy
🪙 Balaji Srinivasan lost $1 million in a bizarre bitcoin bet
🗳️ HSBC faces vote on activist investor's proposal to split off Asian business
☔ Florida and Louisiana are borrowing millions of dollars to cope with hurricane insurance claims
🛢️ French oil giant Total is suing Greenpeace for $1.10 in damages
---
Surprising discoveries
Selfie stupidity at Yosemite isn't a new phenomenon. As far back as 1890, photo-chasers were balancing on one leg at the cliff's edge, and even rolling up a car to the mouth of a 3,000-foot-drop.
Climate change means fewer chicks. The worrying trend is particularly affecting birds that migrate.

In the US, there are more Subway stores than Starbucks. Is it any surprise then that the banking sector's white knight is also helping out the country's largest restaurant chain?

Indian jewelry is getting less shiny. But moving away from gold and silver is all in the name of sustainability.

Grapefruits aren't natural. They're bred, and they were showcased at the World's Fair as a food invention. Hear what other foods were invented and flaunted at the global exhibition in the latest episode of the Quartz Obsession podcast.

🎪 Subscribe today, wherever you get your podcasts: Apple Podcasts | Spotify | Google | Stitcher | YouTube

---
Our best wishes for a productive day. Send any news, comments, sub sandwiches, and palomas to talk@qz.com. Reader support makes Quartz available to all—become a member. Today's Daily Brief was brought to you by Sofia Lotto Persio and Morgan Haefner.