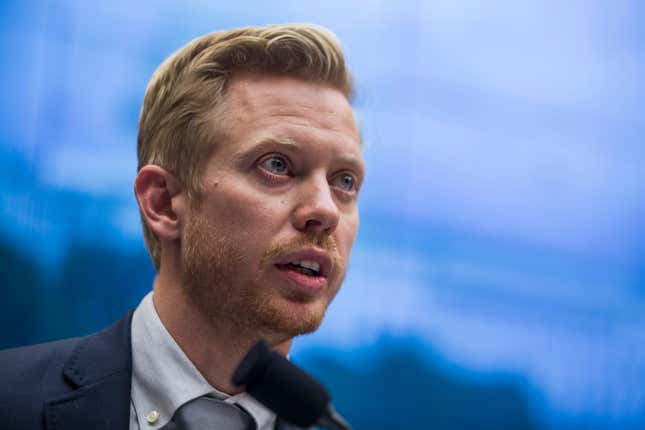 Good morning, Quartz readers!

---
Here's what you need to know
Reddit gave protesting moderators an ultimatum. Those who refuse to reopen their subreddits face losing their status as the company prepares to implement its contested API changes.
Earnings expectations for Microsoft and other tech giants
The US Supreme Court struck down affirmative action. The ruling upends race-conscious college admissions, but workplace diversity and inclusion programs can still thrive.
National Geographic is shunning newsstands. Starting from 2024, the iconic yellow-bound magazine will be available for subscribers only.
Pokémon Go creator Niantic is downsizing on all fronts. The game developer is cutting jobs and scrapping games as the reality of the post-pandemic world bites.
Virgin Galactic finally flew paying passengers to space. The milestone may have come too late to keep the company in business.

---
Quotable: Microsoft believes in poly-game-y, not monopoly
"I grew up in a company that always believed that software should run on as many platforms as possible." 
—Microsoft CEO Satya Nadella, speaking at a San Francisco court on June 28, to dispel antitrust concerns about his firm's desired purchase of Activision Blizzard.
US regulators think a buyout of the gaming giant—which has developed titles like Call of Duty—could help Microsoft game the system. Quartz reporter Ananya Bhattacharya details how Nadella pushed back, arguing that the company is no fan of exclusivity.
---
In search of the unbreakable password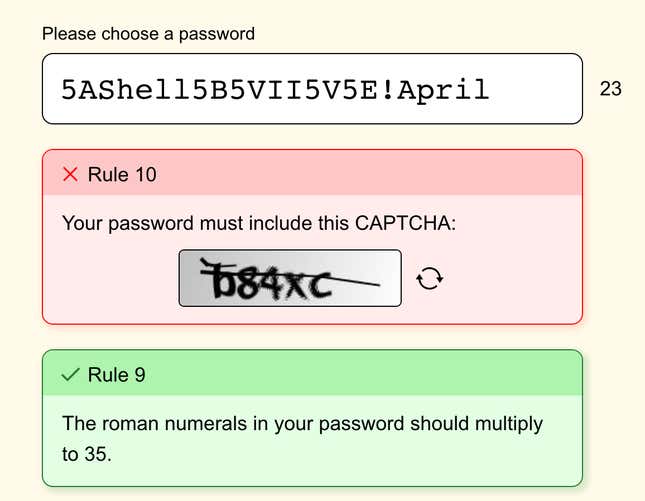 If you're looking to beef up your internet security, look no further than the Password Game. The viral website will help you transform your go-to "password123" into an unrecognizable keyboard smash, but not without jumping through some hoops. (We recommend you have some chess moves handy.)

Quartz's Faustine Ngila reveals some of the Ingr3d!ent5 needed to create an unshakeable shibboleth.
---
One big number: $2 billion
The US Department of Justice (DOJ) is going after one of the largest healthcare fraud schemes in its history. Current and former executives at DMERx—an online platform that created and sold templates of doctors' orders—were accused of creating fraudulent orders to the tune of more than $1.9 billion.
Ananya Bhattacharya looks into these charges and the broader DOJ's efforts to prosecute scammers who exploit care programs meant to support vulnerable groups, including elderly people, people with disabilities, opioid addicts, and people at risk of HIV exposure.
---
Quartz's most popular
🍻 Dylan Mulvaney delivered a message to Bud Light without naming the company once
🪢 Oil and gas exports are complicating the US-China relationship
🚁 Joby's electric flying taxis are one step closer to lift off
⚠️ Is aspartame a carcinogen? The WHO looks ready to weigh in
⚖️ A SPAC plan merger involving Donald Trump's media company led to insider trading charges
💺 Flying out of New York is a mess because of a shortage of air traffic controllers
---
Surprising discoveries
A popular street snack got in trouble with the Bank of Korea. Sibwonppang looks a little too similar to the country's currency.
Octopi slumber like you and I. They also go through two sleep stages, but the jury's still out on whether or not they dream.
Early humans may have eaten other humans. But that was like a million years ago, and was done for nutritional reasons (we think).
Microwaves might make insecticides more lethal. Bednets laced with deltamethrin could be more effective after they're reheated.
Dolphins use baby-talk with their calves. It sounds a little like "Eie-eeee-eeeeeeeeheee" (but make it high-pitched and cute).
---
Our best wishes for a productive day. Send any news, comments, Korean street snacks, and octopus dreams to talk@qz.com. Reader support makes Quartz available to all—become a member. Today's Daily Brief was brought to you by Sofia Lotto Persio and Julia Malleck.