Hi, Quartz members!
We hope you're enjoying Sunday Reads and the long weekend if you're in the US, UK, or anywhere else observing a holiday tomorrow (or a regular-size weekend if you're not). Tell us: Is there a news site you absolutely love that you've never seen cited in our "5 Great Stories From Elsewhere" section? Let us know.
---
5 things we especially liked this week on Quartz
🖥️ Sam Altman crosses the pond. After charming lawmakers in Washington DC at a hearing on regulating artificial intelligence, OpenAI's chief went to Europe and found a much icier reception. Scott Nover explains where Altman's appreciation for AI regulation begins, and where it ends, while Michelle Cheng looks at how Altman thinks AI should be regulated once it's smarter than humans.
🌚 When the Moon hits your ispace. What really caused the Hakuto-R moon lander to fail in its mission last month? Tim Fernholz wades through the post-mortem by its manufacturer, the Japanese spacecraft company ispace, which offered a detailed explanation as to how its lander ran out of fuel. (BTW, if you're not already reading Tim's Space Business newsletter, you can sign up for it here.)
🚫 Party poopers. Since banning parties at its listings around the globe in 2020, Airbnb has seen a big dropoff in complaints about revelers at its rental units. But the party policing continues. Julia Malleck reports on the company's latest strategies for cracking down.
🤦‍♂️ If at first you don't succeed... From bank collapses to box office bombs, failure is always part of the business landscape. In our latest Obsession newsletter, Morgan Haefner takes a deep dive into the stats on failure and examines how humans experience what's become a favorite pastime for some, while remaining a misery for others.
🍿 Seasons for succession. With HBO set to air the series finale of Succession tonight, Sofia Lotto Persio offers an extremely well-timed roundup of how real-life CEOs—including Morgan Stanley's Jim Gorman, GM's Mary Barra, and Disney's Bob Iger—have approached the thorny challenge of designating their replacements.
---
Reads for your ears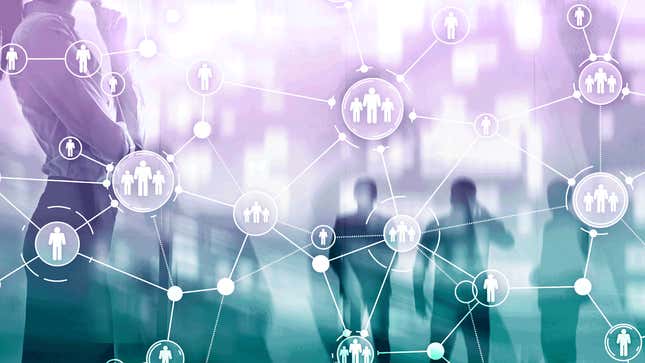 This week marked the last of the Quartz Obsession podcast, season 5, and we leave our listeners with some good news… and some not so good news.
🏦 Public tech bank: The rash of bank collapses of late is an excellent time to reconsider how we fund the tech industry. Quartz economics reporter Nate DiCamillo proposes a national public tech bank that could not only add stability, but focus on projects that will actually improve the lives of generations to come.
🤖 Algorithmic hiring: Using AI to hire saves time and money, but when it just learns the biases of its human overlords, subjectivity becomes mechanized. Quartz at Work deputy editor Gabriela Riccardi is here to inform you though that, most likely, your next job-seeking process will involve artificial intelligence.
✅ Listen wherever you get your podcasts: Apple Podcasts | Spotify | Google | Stitcher | YouTube 

---
5 great stories from elsewhere
🚗 Beep beep. Amsterdam may be known for bicycles, but microcars like the Italian Birò are also a common sight on its roads. They're not to be confused with mobility vehicles like the two-seater Canta, which people with disabilities can use to zip across town. Bloomberg takes a look at how the Dutch capital has shaped policies to ensure the metropolis is truly multimodal.
🤖 AI decides. What would happen if AI controlled your life? Maxwell Strachan, for Vice, puts that question to the test, allowing ChatGPT to dictate his schedule for three days. It starts off promising enough, with the chatbot designing an agenda that factors in self-care and work-life balance. But after many sessions of deep breathing and hydrating, and several awkward GPT-scripted text messages, Strachan can't wait to be free.
🇷🇺 From afar. In the hip neighborhood of Moda in Istanbul, the Chernousov family runs a bookstore called the Black Mustache. The couple, along with their young daughter, fled St. Petersburg in March 2022, following Russia's invasion of Ukraine. A story from New Lines explores the stories, and history, of dissident Russians who have fled to Turkey seeking safe haven.
🎧 New in town. With the rise of work from anywhere, tech professionals have dispersed across the globe seeking out beaches, sunshine, and cheaper digs. But that trend has also led to the rise of "nomadification"—a phenomenon where locals are priced out of their own neighborhoods when Silicon Valley money rushes in. A story from Rest of World talks about how digital nomads are reshaping cities, but not necessarily for the better.
🥶 Icy report. The Antarctic Sun is the longest-running newspaper on the world's coldest continent. Founded in 1955 at the McMurdo Station research site, the paper has a full-time staff of one. Esquire ventures to ends of the Earth to speak to former editor Lauren Lipuma (she left the job in April) about her experience.
---
The most surprising discoveries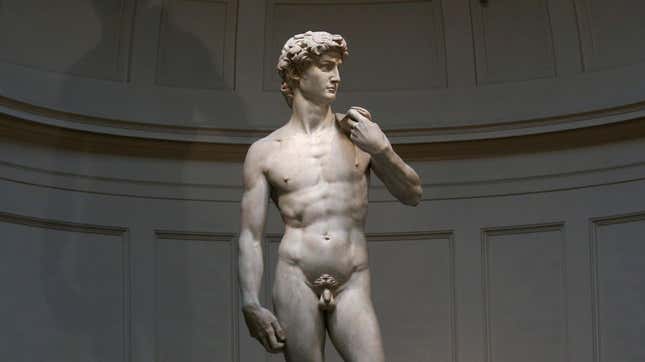 Each weekday in our Daily Brief newsletter, we share five surprising discoveries, taken from all over. In case you missed them, we're showcasing our top five favorites from the week. Check out this week's picks, which includes some odd behavior from Betelgeuse, a hope-bearing snapping turtle, and renewed scoffs at a familiar statue.

---
What to watch for this week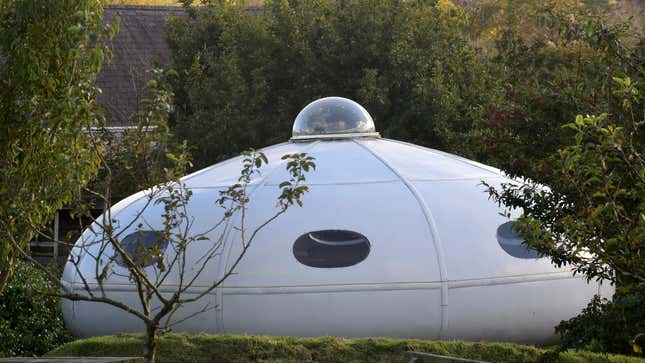 These are some of the events our newsroom will be paying attention to in the week ahead.

Tuesday: Theranos founder Elizabeth Holmes reports to prison, and the US reports its latest numbers on consumer confidence
Wednesday: NASA hosts a public meeting to talk about UFOs
Thursday: Pride month kicks off; Thailand's tourist fee kicks in; and Lululemon hopes to kick its earnings past analysts' goalposts
Friday: The US releases its latest employment stats and celebrates National Doughnut Day 🍩
---
Thanks for reading! Here's to the week ahead, and don't hesitate to reach out with comments, questions, feedback, Moon landers, microcars, and celebratory Dunkin' Munchkins. Sunday Reads was brought to you by Susan Howson, Morgan Haefner, Heather Landy, and Julia Malleck.