Step aside, sexy nurses and nuns, cutesy kittens and mice, scary zombies and ghouls. This year's most-searched Halloween costumes are a departure from the backward or the basic. Instead, topping the list are feminist icons, Wakandan warriors, and a legendary athlete. There's even a tropical bird.
With the spookiest day of the year just over a month away, the online pin board Pinterest and the fashion search platform Lyst combined forces to track the items most searched and pinned by their hundreds of millions of users, and predict which costumes will dominate Halloween 2018.
While 2017's popular costume round-up included the clown from It, this year's top ten features zero horror-inspired costumes. Also absent are costumes that are blatant cultural appropriation or, you know, racism—as we've seen in recent years. And the list is blessedly free of the generically "sexy" version of any female-dominated profession.
Here are the costumes to look for this Halloween, and the stories behind each one:
1. Tonya Harding
The Oscar-nominated film I, Tonya premiered back in January 2017, so this one is a bit baffling. Perhaps the surge in Lyst searches for bejeweled leotards and scrunchies is still due to Margot Robbie's acclaimed performance as the prodigiously talented figure skater, whose career was ruined when she was implicated in an attack on a rival skater in 1994. Perhaps people are looking for an excuse to dig out their old skating costumes from the back of the closet. Or it may just be a part of the 1990s revival that's still going strong in fashion.
2. A Riverdale character
The incredibly popular Netflix show based loosely on Archie Comics is perfect Halloween fodder, with the characters' "sexy/preppy aesthetic" making it a source of endless outfit inspiration on both Pinterest and Lyst.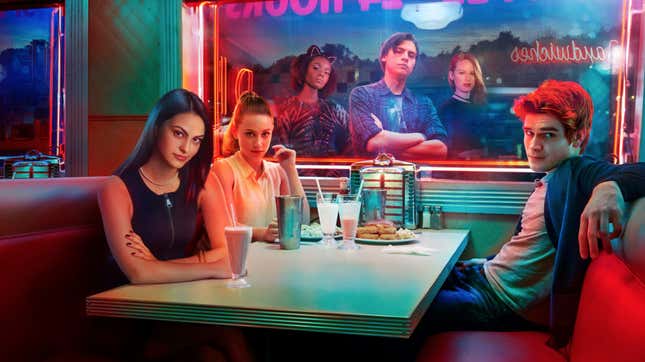 3. A 1990s icon
Lyst notes that searches for iconic 1990s brands such as Buffalo, Skechers, Tommy Hilfiger, and Fila have been up nearly 1,000% in the last six months. While that could mean we'll be facing an army of Spice Girls, Gwen Stefanis, and Kurt Cobains this October, it could just be a coincidence: All those brands are also just really popular right now, thanks to the aforementioned revival of 1990s style.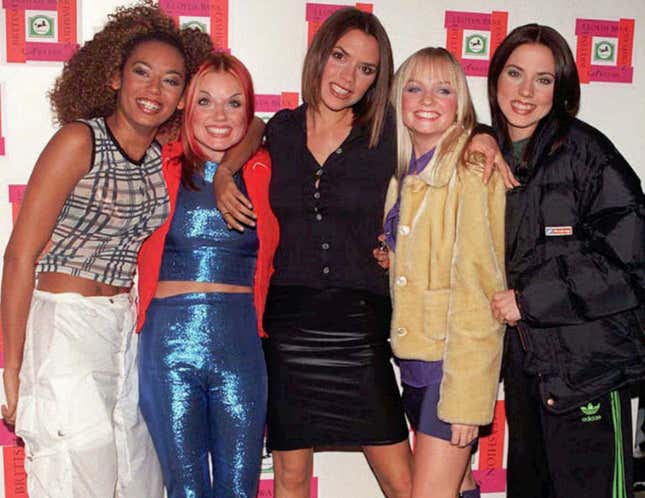 4. A warrior of Wakanda
It's no surprise that Black Panther has kicked up pins for "Wakandan costume inspiration" by 504%. The film, Marvel's first starring a black superhero, was a record-smashing box office success, and it resonated across the world, particularly in the global black diaspora.
Of course, while we love to see kids of all races emulating non-white icons and heroes, it's worth being extra thoughtful about whether you can pull off a costume that refers to several real African cultures, without engaging in a thoughtless form of cultural appropriation.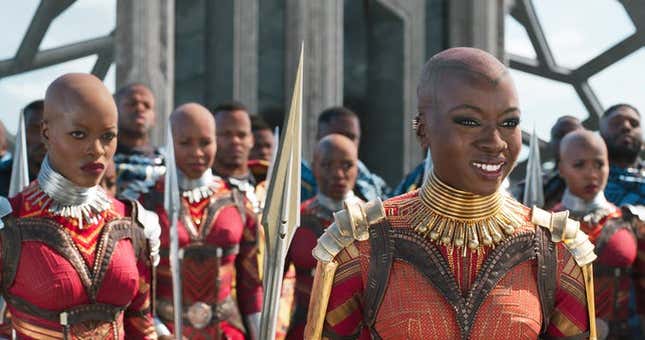 5. A flamingo
We really have no idea why the flamingo replaced the giraffe as the random animal costume on this year's list. Maybe it was the ubiquity of inflatable flamingos at pool parties and on Instagram this summer? But hey, we'll take a flamboyance of magnificent flamingoes over a bunch of basic cats any day. (Say that five times fast.)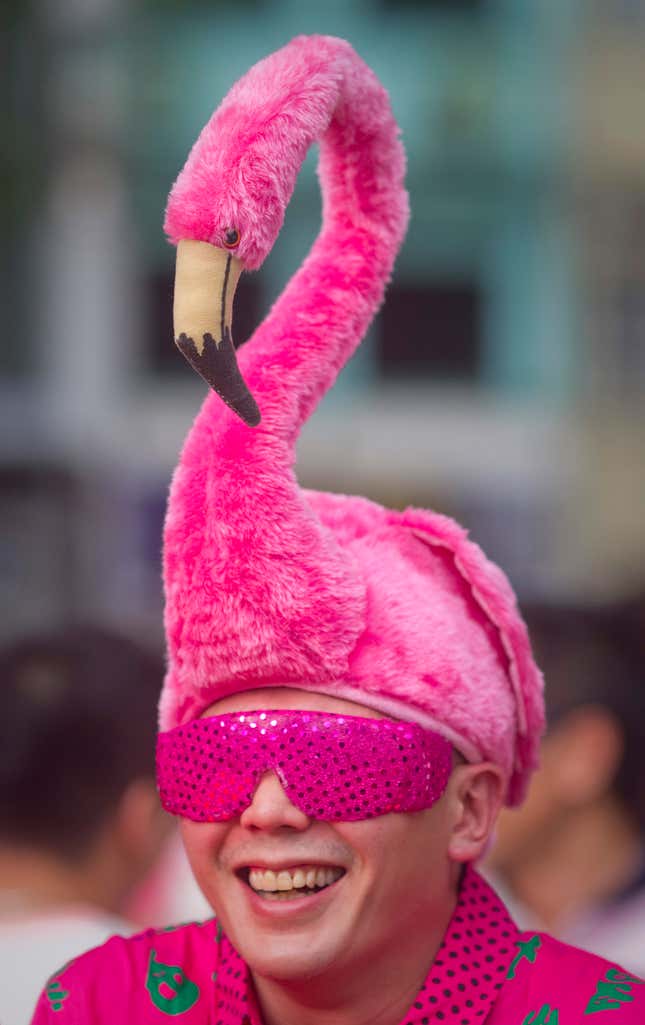 6. Edna Mode
The animated fashion-designer-to-superheroes made a long-awaited comeback in this summer's The Incredibles 2, which sent searches for black round frame glasses and A-line dresses soaring. We're just wondering where we can snag an Anna Wintour wig to complete the look.
7. An Abba-inspired dancing queen
Lyst's 210% increase in searches for patterned flares is undoubtedly thanks to this summer's musical romp sequel, Mamma Mia! Here We Go Again.
But it's worth noting that larger forces are also currently at work in the trousers world: In case you haven't heard, retailers are betting that a roomier, wide-legged pants style is coming back, and may finally end the reign of skinny jeans as the dominant silhouette in women's wardrobes.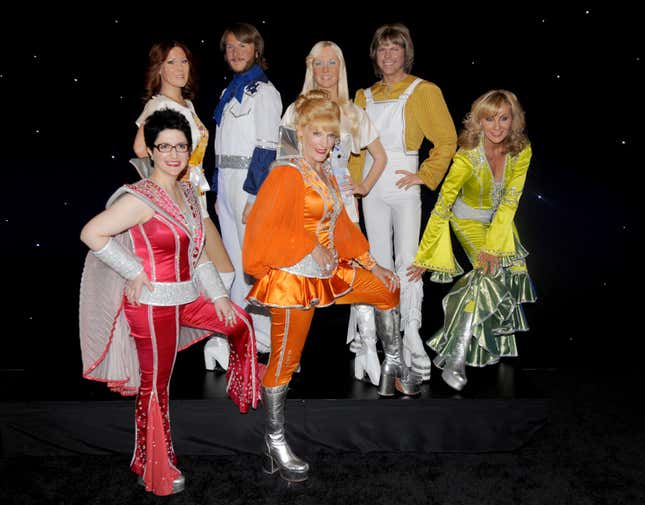 8. A cosmic fairy
Lyst and Pinterest have seen a rise in "all things astro" this year, including crystals, zodiac jewels, and other spiritual accessories. While this may point to an abundance of cosmic fairies this Halloween, the trend could also be due to the complicated rise of witch culture in the mainstream world, via the beauty and wellness industries. (Also see: Goop.)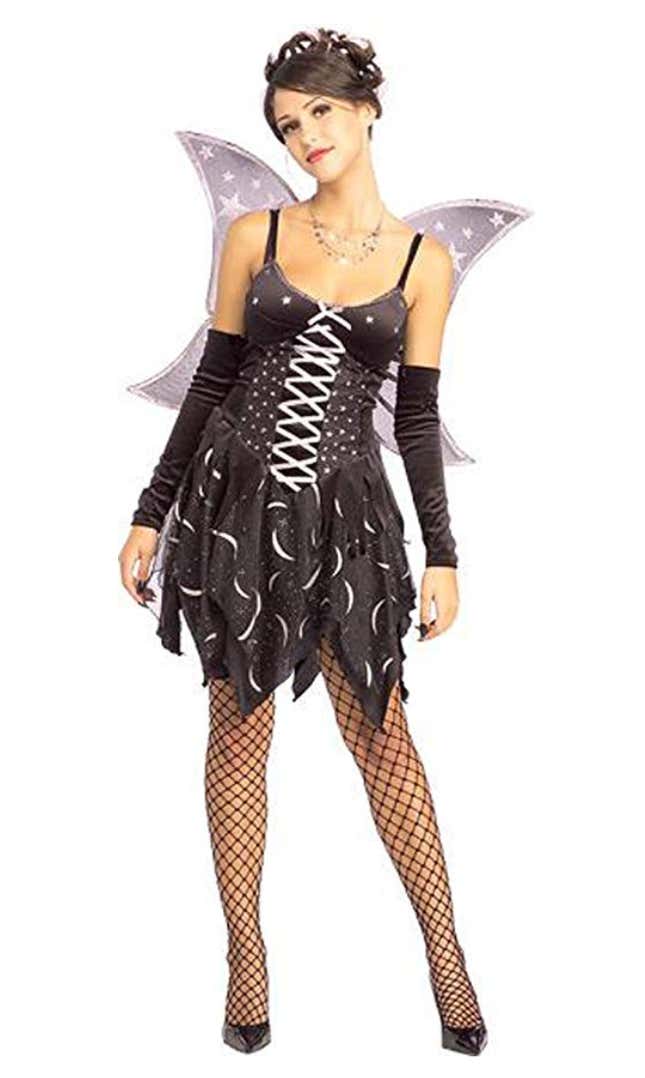 9. Frida Kahlo
The Mexican painter made a cameo in last year's Pixar hit Coco, but she's kind of a perennial go-to costume for a certain kind of Halloween reveler: the ultimate glamorous-yet-woke creative icon.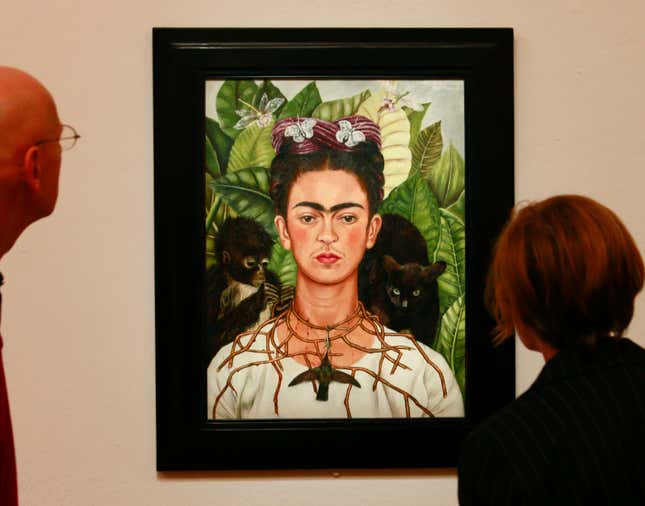 10. A cow
We have just one word for you: Mooo!