If you're tired of looking back at the year in entertainment that was and want to look forward at what's to come, we've got you covered. 2019 is going to be a year to remember for movies and TV.
Disney will release 10 massive franchise films, including capstones on its Marvel (Avengers: Endgame) and Lucasfilm (Star Wars: Episode IX) properties. HBO's Game of Thrones will end after eight seasons. (The network is poised for perhaps it biggest year ever.) Netflix will debut a whopping 90 original films and countless more TV series in 2019. We're getting new films from industry titans like Martin Scorsese and emerging voices including Jordan Peele and Dee Rees.
And that's not even the half of it. Below you will find every new film and TV series coming out in 2019 that you should know about.
We've broken the films into three categories: blockbusters, potential awards contenders, and a hodgepodge of other intriguing options that didn't entirely fit in either category. For TV, we kept it simple: a list of the noteworthy new series to watch for over the next 12 months. (Many, however, do not yet have concrete release dates.) If there is a trailer available already, we linked to it.
These are the movies and TV shows to look out for in 2019:
Prequels, sequels, blockbusters, and superheroes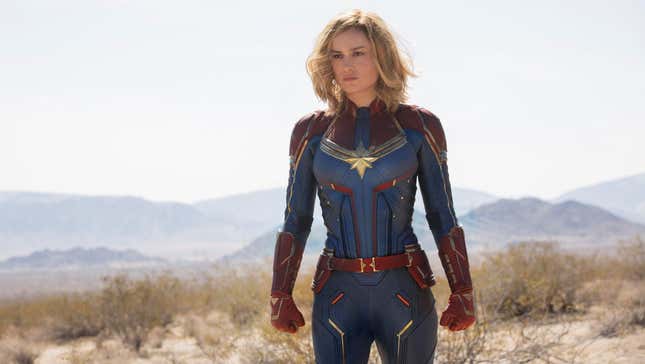 Glass (Jan. 18): M. Night Shyamalan's sequel to his 2016 breakout thriller Split. Bruce Willis reprises his role from the director's underrated 2000 film Unbreakable.
The Lego Movie 2: The Second Part (Feb. 8): Yes, another Lego movie, but at least this franchise is good.
Alita: Battle Angel (Feb. 14): Based on the popular cyberpunk manga by Yukito Kishiro about a cyborg heroine. (Apparently they fixed her creepy eyes, which were freaking everyone out in the trailer.)
Captain Marvel (March 8): Marvel's first female-led solo movie. Brie Larson stars as the former US air force pilot who's infused with alien DNA and becomes the grandma-punching savior of Earth.
Dumbo (March 29): Another Disney live-action re-tread of one of its animated stories, this one about a flying elephant. Tim Burton directs.
Shazam! (April 5): Warner Bros. and DC Comics hope to parlay its Aquaman success into another big win with this tale about a teenage boy who can transform into an adult superhero by saying the word "Shazam!" It looks insane, in a fun way.
Hellboy (April 12): Oh they rebooted Hellboy all right; now David Harbour (Stranger Things) stars as the sardonic demon who helps the US government take out paranormal creatures.
Avengers: Endgame (April 26): The end…game…of Avengers.
Pokémon: Detective Pikachu (May 10): Ryan Reynolds voices an animated Pikachu. That about says it all.
John Wick 3: Parabellum (May 17): The third entry in the Keanu Reeves action franchise. This will likely own.
Godzilla: King of the Monsters (May 31): Everyone's favorite giant lizard is back to fight Mothra, Rodan, and other big scary creatures.
Aladdin (May 24): The live-action adaptation of the beloved animated story. People aren't thrilled with Will Smith's look as the genie.
Dark Phoenix (June 7): More X-Men or something.
Men In Black International (June 14): Chris Hemsworth and Tessa Thompson star in this spin-off of the sci-fi comedy series about alien hunters. We're in London now.
Son of Shaft (June 14): John Shaft III teams up with his dad, John Shaft II (Samuel L. Jackson) to solve crime in this direct sequel to 2000's Shaft.
Toy Story 4 (June 21): The highly anticipated Pixar sequel introduces a spork to the merry band of talking toys.
Spider-Man: Far From Home (July 5): There are an annoying number of Spider-Man movies, but the last two were good, so we will allow it. Also, Jake Gyllenhaal is in this one.
The Lion King (July 19): The old animation was a lot less realistic, but a lot more fun.
Hobbs & Shaw (Aug. 2): Spin-off of The Fast and the Furious series starring Dwayne "The Rock" Johnson and Jason Statham, who will reprise their roles as really big fight-y dudes.
The New Mutants (Aug. 2): Edgy teen X-Men.
Dora the Explorer (Aug. 2): Based on the Nickelodeon kids' series. Benicio del Toro will provide the voice for Swiper the fox.
Artemis Fowl (Aug. 9): Kenneth Branagh directs this adaptation of the Eoin Colfer fantasy book about a young criminal mastermind, his bodyguard, and a bunch of fairies. Dame Judi Dench is in it and looks like this.
It: Chapter Two (Sept. 6): Jessica Chastain, Bill Hader, and James McAvoy play adult versions of some of the kids from 2016's hit horror film based on the Stephen King story.
Joker (Oct. 4): Yet another take on the classic Batman villain. Joaquin Phoenix stars and everyone made fun of his look.
Terminator 6 (Nov. 1): We're still doing this whole Terminator thing, huh.
Charlie's Angels (Nov. 1): Elizabeth Banks directs and stars in this reboot of the famous franchise about an all-woman crime-fighting team.
Sonic the Hedgehog (Nov. 8): Hard pass on the Sega video game character's weirdly toned leg muscles.
Kingsman: The Great Game (Nov. 8): Prequel about the formation of the fictional British spy agency depicted in the first two Kingsman films.
Frozen 2 (Nov. 22): Even Frostier.
Jumanji 3 (Dec. 13): Sequel to the 2017 reboot.
Star Wars: Episode IX (Dec. 20): The big enchilada.
Cats (Dec. 20): The most insane cast in film history (Ian McKellan! Jennifer Hudson! Taylor Swift? Idris Elba! James Corden? Jason Derulo? Judi Dench! Rebel Wilson? French identical twin dance duo Les Twins?!) brings us this adaptation of the Andrew Lloyd Webber musical.
Extremely early 2020 Oscar contenders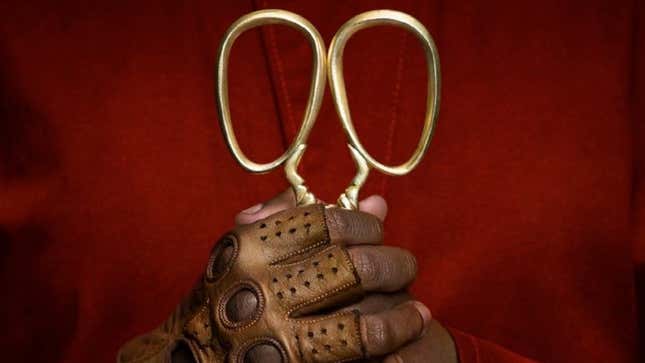 Velvet Buzzsaw (Feb. 1): Jake Gyllenhaal and Rene Russo re-team with their Nightcrawler director Dan Gilroy for this art-world thriller premiering at Sundance.
Arctic (Feb. 1): Brazilian filmmaker-musician Joe Penna's directorial debut stars Mads Mikkelsen as a man stranded in the Arctic.
Gloria Bell (March 8): Sebastián Lelio "reimagining" his 2013 Oscar-nominated drama Gloria, but this time in English.
Us (March 15): Jordan Peele's highly anticipated follow-up to Get Out stars Lupita Nyong'o, Winston Duke, and Elisabeth Moss.
Ad Astra (May 24): Brad Pitt travels the solar system looking for his father, Tommy Lee Jones, who disappeared 20 years earlier on a trip to Neptune. James Gray (The Lost City of Z) directs.
Rocketman (May 31): Long overdue Elton John biopic, starring Taron Egerton (Kingsman).
Ford v. Ferrari (June 28): Christian Bale sheds all his Dick Cheney weight to play the British race car driver Ken Miles in James Mangold's (Walk the Line, Logan) film about the engineering battle between Ford and Ferrari in the 1960s.
Once Upon a Time in Hollywood (July 26): Perhaps the most Oscar-y movie of all time, Quentin Tarantino directs this crime drama about the Manson family murders, starring Leonardo DiCaprio, Brad Pitt, Margot Robbie (as Sharon Tate), and every other actor who's ever acted, as well as, for some reason, Emile Hirsch.
The Woman in the Window (Oct. 4): Amy Adams stars in this Gone Girl-esque thriller based on the book of the same name. Joe Wright (Darkest Hour, Anna Karenina) directs.
The Goldfinch (Oct. 11): Based on the 2013 Pulitzer Prize-winning epic by Donna Tartt. Nicole Kidman is in it, and Roger Deakins is doing the cinematography.
You Are My Friend (Oct. 18): Tom Hanks is playing Mr. Rogers, thus, Oscars.
Queen & Slim (Nov. 27): "Formation" music video director Melina Matsoukas makes her feature directorial debut on this drama, co-written by Lena Waithe (The Chi, Master of None), about a black couple who go on the run after an incident with a police officer. Daniel Kaluuya stars.
Little Women (Dec. 25): Greta Gerwig's Lady Bird follow-up is the eighth film adaptation of Louisa May Alcott's 1868 novel about sisters in Massachusetts, starring (*deep breath*) Meryl Streep, Saoirse Ronan, Florence Pugh, Timothée Chalamet, Laura Dern, Bob Odenkirk, Emma Watson, and more.
The Irishman (TBA): Scorsese. De Niro. Pacino. Pesci. The mob. Netflix. You're going to watch this.
The King (TBA): Timothée Chalamet is King Henry V. Ben Mendelsohn is King Henry IV. Robert Pattinson is the Dauphin. Shakespeare must be happy with this casting.
The Last Thing He Wanted (TBA): Mudbound director Dee Rees adapts Joan Didion's book about a Washington Post reporter (Anne Hathaway) who quits her job covering the 1984 US presidential election to care for her dying father (Willem Dafoe) and gets sucked into the arms trade in Central America. That escalated quickly.
The Laundromat (TBA): Steven Soderbergh's take on the Panama Papers leak. Meryl Streep, Antonio Banderas, and Gary Oldman star.
Fair and Balanced (TBA): The first of two big Hollywood projects about disgraced Fox News CEO Roger Ailes, here played by John Lithgow. Charlize Theron stars as Megyn Kelly, while Nicole Kidman is Gretchen Carlson.
Tolkien (TBA): Nicholas Hoult stars as the legendary The Lord of the Rings writer J.R.R. Tolkien. Lily Collins plays his wife, Edith.
More intriguing movies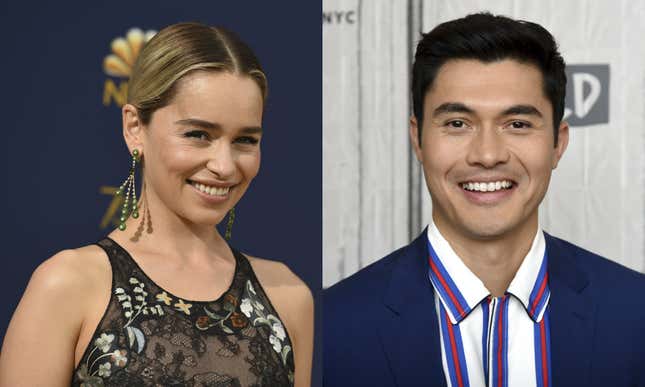 Cold Pursuit (Feb. 8): Taken, but Liam Neeson drives a snowplow.
Triple Frontier (March): All your favorite bros (Ben Affleck, Oscar Isaac, Charlie Hunnam, Garrett Hedlund, Pedro Pascal) are military veterans who reunite to pull off a heist of a drug cartel.
Chaos Walking (March 1): Spider-Man (Tom Holland) and Rey (Daisy Ridley) star in this sci-fi film based on the YA book by Patrick Ness about a future when people can read others' thoughts.
Fighting with My Family (March 1): The life story of English professional wrestler Paige (played by Florence Pugh). The Rock appears as himself.
The Beach Bum (March 22): Matthew McConaughey plays "a rebellious stoner named Moondog" and please just look at him.
Greyhound (March 22): Tom Hanks plays the commander of a convoy of Allied ships during World War II pursued by German U-boats into the North Atlantic.
Where'd You Go, Bernadette (March 22): Cate Blanchett disappears, I hope we find her.
Pet Sematary (April 5): Based on the Stephen King story of a family that moves into the woods and discovers an ancient burial ground that can reanimate the dead.
The Kid (May 24): Famous outlaw Billy the Kid (Dane DeHaan) runs into Sheriff Pat Garrett (Ethan Hawke).
Booksmart (May 24): Actress Olivia Wilde's directorial debut is a coming-of-age comedy about two best friends graduating high school.
Flarsky (June 7): Seth Rogen plays a struggling journalist who lusts after his former babysitter, Charlize Theron. Hm.
Untitled Danny Boyle musical comedy (June 28): Rumored to be about the last person on Earth who remembers The Beatles. Kate McKinnon and Ed Sheeran are in it.
Scary Stories to Tell in the Dark (Aug. 9): Guillermo del Toro is producing this adaptation of the children's book series that still gives me nightmares to this day.
Midsommar (Aug. 19): Ari Aster's follow-up to the year's best horror film, Hereditary, is about a couple who get caught up in the bizarre rituals of a pagan cult in the Swedish countryside. I'm already terrified.
Playmobil: The Movie (Aug. 16): Lego gets a bunch of movies, so it's only fair.
Downton Abbey (Sept. 13): The inevitable continuation of the TV period drama.
Spies in Disguise (Sept. 13): Animated film starring Will Smith as a super spy who gets turned into a pigeon. You read that correctly.
The Hunt (Sept. 27): The team that brought you one of the greatest TV episodes ever, "International Assassin" in HBO's The Leftovers (writers Damon Lindelof and Nick Cuse and director Craig Zobel) now bring you a mysterious "politically-charged" thriller.
Gemini Man (Oct. 4): Will Smith continues his huge 2019 with this sci-fi thriller about an assassin who fights a clone of himself. Directed by Ang Lee.
The Addams Family (Oct. 11): Animated movie based on the famous cartoon family, directed by the duo behind Sausage Party.
Last Christmas (Nov. 15): Emilia Clarke (Game of Thrones) and Henry Golding (Crazy Rich Asians) star in this holiday romance directed by Paul Feig (Bridesmaids).
The Good Liar (Nov. 15): Helen Mirren, Ian McKellan, and, we assume, lots of good lies.
Knives Out (Nov. 27): Rian Johnson (Star Wars: The Last Jedi) helms this mystery drama with a crazy cast: Daniel Craig, Lakeith Stanfield, Chris Evans, Michael Shannon, Jamie Lee Curtis, Don Johnson, Toni Collette, and Christopher Plummer.
Honey Boy (TBA): A film based on actor Shia LaBeouf's childhood, in which LaBeouf plays his own father, and Lucas Hedges plays LaBeouf. This really should be called either Les Beoufs or Beoufception.
The Personal History of David Copperfield (TBA): Veep creator Armando Iannucci takes on Charles Dickens. Color us intrigued.
Pale Blue Dot (TBA): Fargo and Legion creator Noah Hawley directs this drama about an astronaut (Natalie Portman) who returns to Earth. It also stars Jon Hamm and Zazie Beetz.
Jojo Rabbit (TBA): Taika Waititi (Thor: Ragnarok) directs and acts in this movie about a boy during World War II whose imaginary best friend is Adolf Hitler.
The Lighthouse (TBA): Robert Eggers' follow-up to The Witch is this black-and-white fantasy horror starring Willem Dafoe and Robert Pattinson.
Radioactive (TBA): Rosamund Pike is Marie Curie. Iranian-French writer-director-illustrator Marjane Satrapi (Persepolis) directs.
New TV shows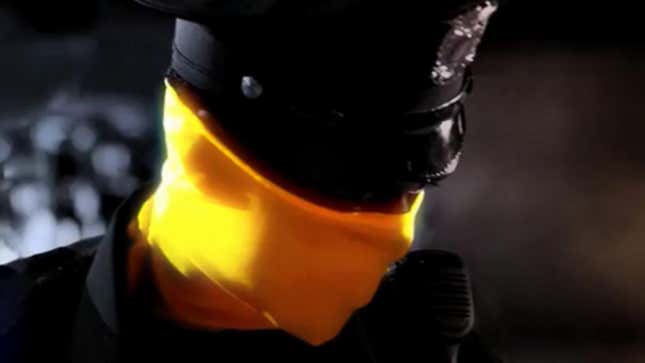 Carmen Sandiego (Jan. 18, Netflix): Where on Earth can she be?
Black Monday (Jan. 20, Showtime): Don Cheadle stars in this series about the 1987 global stock market crash.
I Am the Night (Jan. 28, TNT): Miniseries starring Chris Pine about the Black Dahlia murder. Directed in part by Patty Jenkins (Wonder Woman).
PEN15 (Feb. 8, Hulu): Set in a US middle school in the 2000s, two adult actresses play their younger selves while everyone else is played by actual children. Andy Samberg and The Lonely Island produce.
Now Apocalypse (March 10, Starz): 2010 Cannes Queer Palm winner Gregg Araki's show about a group of friends "pursuing love, sex and fame" in Los Angeles.
Shrill (March 15, Hulu): Saturday Night Live's Aidy Bryant stars in this comedy based on the book by the writer and activist Lindy West.
The Hot Zone (May, Nat Geo): Julianna Margulies and Noah Emmerich star in this miniseries about the origins of the Ebola virus.
Catch-22 (Spring, Hulu): George Clooney, Kyle Chandler, Hugh Laurie, and Christopher Abbott star in this adaptation of a high school curricula staple: Joseph Heller's World War II satire about airmen trying to stay sane.
NOS4A2 (TBA, AMC): Zachary Quinto stars as an immortal killer who feeds off of children's souls in this supernatural horror series based on the book of the same name by Joe Hill. It might help to say the title out loud.
The Boys (TBA, Amazon): Based on the comic of the same name about a world in which superheroes exist but are assholes and a group of vigilantes has to keep them in line.
Carnival Row (TBA, Amazon): A "neo-noir fantasy" starring Cara Delevingne and Orlando Bloom.
Modern Love (TBA, Amazon): Anthology series based on the popular New York Times column.
Good Omens (TBA, Amazon): Adaptation of Terry Pratchett and Neil Gaiman's book about the birth of the antichrist. Jon Hamm plays the archangel Gabriel and looks like he shops at J. Crew.
The Twilight Zone (TBA, CBS All Access): Jordan Peele revives Rod Serling's famous 1960s sci-fi horror anthology series.
The Mandalorian (TBA, Disney+): Takes place in the Star War universe between Return of the Jedi and The Force Awakens. It may not come out till 2020, but it's here just in case. (Disney+, a new streaming service entering the fray, launches in late 2019.)
Our Lady, LTD (TBA, Epix): Ben Kingsley and Jimmi Simpson (Westworld) star in this thriller about a grifter and a pastor who knows a lot more than he lets on—perhaps because he's played by Ben Kingsley.
Pennyworth (TBA, Epix): Hot Alfred.
Devs (TBA, FX): Annihilation and Ex Machina director Alex Garland heads to TV to tell the story of a computer engineer investigating the secretive tech company she thinks is responsible for her boyfriend's disappearance.
Fosse/Verdon (TBA, FX): Sam Rockwell is theater director and choreographer Bob Fosse, Michelle Williams is legendary Broadway performer Gwen Verdon, and together they are Fosse/Verdon.
Y: The Last Man (TBA, FX): another one that may not hit till 2020 but ya'll better be ready if it comes out in 2019; based on the comic series by Brian K. Vaughan about the all-women global society created when every male creature on the planet (except one) is wiped out by a plague.
Chernobyl (TBA, HBO): Miniseries about the devastating 1986 nuclear plant disaster in Soviet Ukraine.
Watchmen (TBA, HBO): Damon Lindelof's (Lost, The Leftovers) "contemporary remix" of the graphic novel of the same name that deconstructed the superhero genre. Regina King, Jeremy Irons, Tim Blake Nelson, and Don Johnson star.
The Act (TBA, Hulu): True-crime anthology series. The first season explores the murder of Dee Dee Blanchard.
Central Park 5 (TBA, Netflix): Ava DuVernay writes and directs this miniseries about the 1989 Central Park jogger case, in which four black and one Hispanic juvenile were convicted of assaulting and raping a white jogger, only to be completely exonerated more than a decade later.
Living with Yourself (TBA, Netflix): Philosophical dark comedy starring dual Paul Rudds.
Queen Sono (TBA, Netflix): The streaming service's first original African series, about about a cross-continental female spy.
Tales of the City (TBA, Netflix): A revival of the 1993 PBS miniseries that looks at the lives of LGBTQ people in San Francisco. Laura Linney and Olympia Dukakis reprise their roles from the original.
The Politician (TBA, Netflix): Ryan Murphy's first show on his new, lucrative Netflix deal about a young politician (Ben Platt of Dear Evan Hansen fame).
The Witcher (TBA, Netflix): Henry Cavill does his best Gandalf impression as the monster hunter Geralt of Rivia. Based on the books of Polish writer Andrzej Sapkowski, which already inspired a popular video game franchise.
The Loudest Voice in the Room (TBA, Showtime): The second of our two Roger Ailes projects, this one stars Russell Crowe as Ailes and Naomi Watts as Gretchen Carlson.
Snowpiercer (TBA, TNT): Based on the 2013 sci-fi movie of the same name about a train that contains the last remnants of humanity, this features Hamilton performer Daveed Diggs.
(Note: We don't know when, or on what platform, Apple will release its many planned original TV series, but it's likely that some of them drop in 2019. The most noteworthy is the untitled morning show drama starring Reese Witherspoon, Jennifer Aniston, and Steve Carell. For a list of all of Apple's TV projects, go here.)
Looking for more in-depth coverage from Quartz? Become a member to read our premium content and master your understanding of the global economy.