Sneaker technology was a lot different in the 1970s, when Vans introduced the skate shoes that are still core to the brand. The spongy, marshmallowy foams common in today's soles weren't around. The Era, Vans's first-ever skate style, designed by skate pioneers Tony Alva and Stacey Peralta, was basically a slab of rubber with a canvas upper stitched on top. It offered great traction for sticking to a skateboard, but not a lot of cushion.
Vans has since blown up from a small operation in Southern California to a global business targeting $5 billion in annual sales by 2023. It's a brand for outsider kids that's hit on mainstream appeal. But Vans's core styles, such as the Era and Old Skool, haven't changed much since those early days as far as how they feel to wear. They've largely been going by 1970s standards of comfort. Vans aims to change that.
Last week, the company unveiled ComfyCush. It isn't a new sneaker; it's a proprietary foam the company is sneaking into existing styles. An Era with ComfyCush won't look any different on the outside, and that's the point, explained Nate Iott, Vans's senior director of footwear design, at a launch event in New York. What's different is the way it feels. "It is literally twice the foam underfoot," Iott said.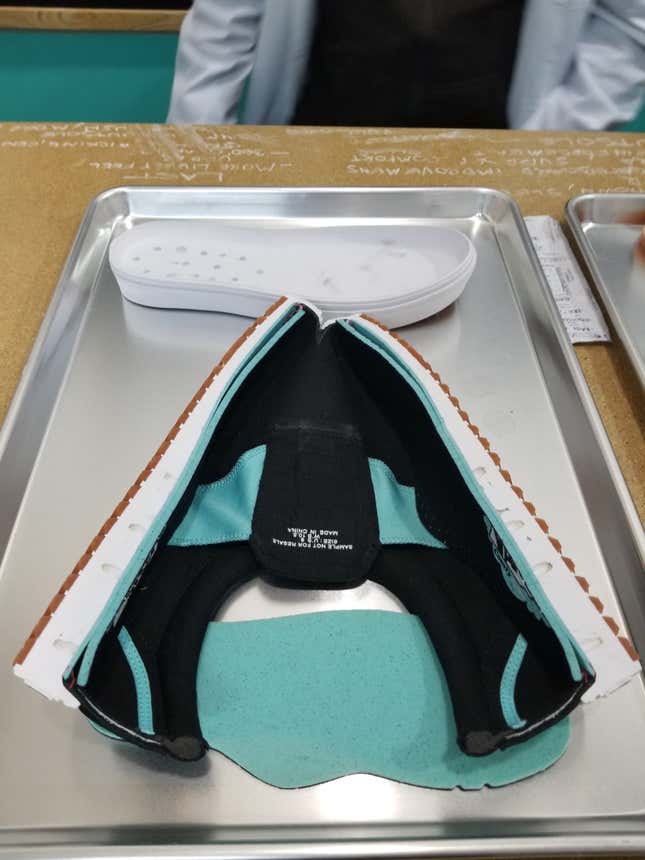 Development started in early 2016, and wasn't as simple as just adding more cushioning. To keep the shoe's silhouette the same, Vans had to redesign the interior.
The effort was arguably necessary. No clothing or footwear brand can ignore how important being comfortable is to shoppers today. It's what started driving the growth of athleisure a few years back, and prodded denim brands to add unprecedented levels of stretch to their jeans. In 2018, comfort was a major factor in US footwear sales, which saw big gains in casual sneakers, sandals, and boots "as comfort became almost synonymous with fashion," research firm NPD reported. It expects the same in 2019.
Every guest at the launch event got a pair of ComfyCush Eras. I wore them around for several days after, alternating between that pair and a basic pair of Old Skools that I own. The difference in feel is evident as soon as you put them on, but much more so after a few hours of walking. ComfyCush doesn't have as much bounce as running platforms such as Adidas's Boost or Nike's React, but it definitely makes for a more comfy pair of Vans.
"Vans, traditionally, has been known as an uncomfortable shoe," Doug Palladini, the company's easy-going global brand president, said in an interview. "I have all these friends who are chefs and they wear Vans in the kitchen. I'm like, 'Dude, you're going to kill yourself. You're on your feet all day.'"
While Vans has introduced some other lines of cushioning in its popular, classic shoes, Palladini believes ComfyCush is the best they've come up with. Vans plans to use it across its styles, and the shoes will cost about $10 to $15 more than their basic versions. "But if you need more support, it's a no-brainer decision," he said.
Vans is already in the midst of a surge in popularity with its shoes, helped along by fashion's current mania for streetwear, which has roots in Southern California's surf-and-skate culture. Palladini was happy about the way ComfyCush fits with that story. "It pays homage to the same heritage and tradition that Vans is known for, like the Era, but updated in a modern way," he said.