Good morning, Quartz readers!

---
Here's what you need to know
Illumina's $7 billion acquisition of Grail cannot go ahead after all. The US Federal Trade Commission blocked the deal and ordered the gene sequencing company to divest.
Disney's feud with Florida's Ron DeSantis escalated. CEO Bob Iger called the governor's retaliation "anti-business" and "anti-Florida."
Elon Musk changed Twitter's logo to the Dogecoin symbol. The decision, which some interpreted as a belated April Fools', caused the cryptocurrency's price to surge by as much as 30%.
Binance, its executives, and influencers were sued for $1 billion. NBA Miami Heat star Jimmy Butler was among the celebrity backers accused of promoting unregistered securities with the crypto exchange.
China's rare earths industry has a raw materials problem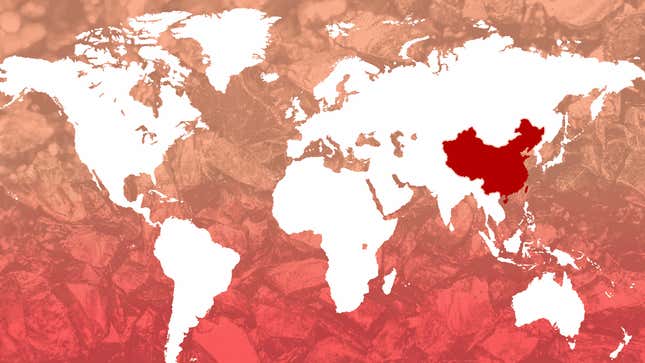 The dominant storyline is that the world is dependent on Chinese rare earth supply chains. But the truth is more nuanced: China is increasingly dependent on foreign imports of rare earth raw materials, which it then processes for downstream applications, like permanent magnets.
It's these latter two segments of the supply chain that China has a chokehold on. Now, China is snapping up rare earths from mining projects overseas. Unless other countries rapidly expand their own processing capacities, oversea mines will only end up supplying and entrenching China's dominance.
Read the first installment from Quartz reporter Mary Hui's three-part series on the rare earth economy in China.
---
The top Warner Bros. movies of all time
Warner Bros. turns 100 years old this month, and the movie studio is looking spry. Profits have never been higher, with its top 10 films released since 2001 grossing more than $14.4 billion.

But there's a noticeable throwback from 1973 that has outperformed all of its other releases.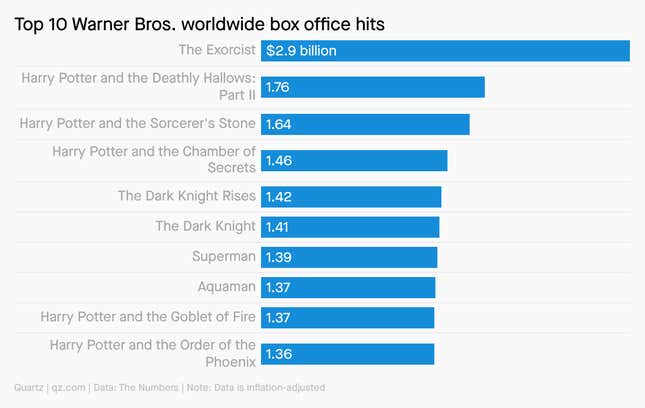 ---
To e-scooters, Paris says "non"


20 million: E-scooter trips reported in Paris in 2022
Residents of Paris overwhelmingly voted to ban rented electric scooters beginning Sept. 1, a blow for e-scooter companies in a major market. The vote, which could set a global precedent, comes after France saw 34 e-scooter deaths last year.
✦ Love stories about the global ups and down of transitioning to electric transport? Help keep our content free and accessible to all by becoming a member. Daily Brief readers get 50% off.
---
Quartz's most popular
💪 WWE has finally found a buyer
💰 Tesla got a 98% discount on a penalty in a racism lawsuit
🤑 Wall Street bonuses fell by the largest amount since 2008
🚀 Who is the investor behind Virgin Orbit's failed $200 million rescue?
🫖 Starbucks fired the employee who ignited unionization at the company
🔍 Why Switzerland is investigating the UBS-Credit Suisse merger
Surprising discoveries
Thirty-pound GPS collars are helping Indonesian farmers protect their crops from elephants. Knowing when the gentle giants are approaching allows for less violent deterrents.
Fewer citations are being written for abandoned dog poop in New York City. Only 18 tickets for "failure to pick up canine waste" were handed out last year, compared to 72 in 2019.
A young snailfish was the deepest fish ever caught on camera. Its moment of fame came 8,336 meters (over 27,000 feet) below the surface.
Maine is home to the world's biggest ice carousel. The giant Lazy Susan was carved into a lake.
You can now scratch dancing in John Travolta's white Saturday Night Fever tux off your bucket list. The three-piece is going up for auction and could bring in $200,000.
---
Our best wishes for a productive day. Send any news, comments, snailfish pics, and disco tunes to talk@qz.com. Reader support makes Quartz available to all—become a member. Today's Daily Brief was brought to you by Sofia Lotto Persio and Morgan Haefner.