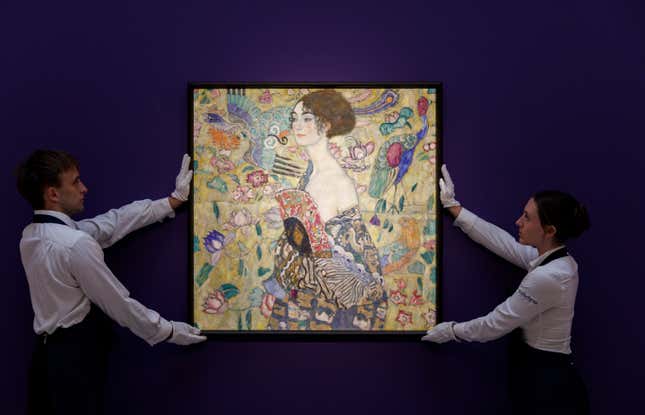 Good morning, Quartz readers!

---
Here's what you need to know
Costco got stricter on memberships. The retailer is taking extra steps to enforce its members-only policy.
The one thing companies should do before a disaster to support their team
Meta introduced new privacy protections for minors. Facebook and Instagram's parent company introduced supervision powers—but only if the user agrees to it.
The US sanctioned four companies that helped fund the Wagner Group. The companies operated an illicit gold trade in Africa.
Diageo North America and Sean "Diddy" Combs are ending their 15-year partnership. The rapper-turned-entrepreneur accused the world's biggest spirits maker of racial discrimination in a lawsuit last month.
Gustav Klimt's "Lady with a fan" broke an auction record. The artist's final masterpiece went under the hammer for the first time in nearly three decades.
---
The world lost a Switzerland-sized chunk of tropical forest in 2022
Rainforest destruction increased last year, according to an annual report from the World Resources Institute, despite global pledges to reverse the trend by the end of the decade. Scientists say that preserving these ecosystems is vital to slowing climate change and protecting biodiversity. The biggest losses came in Brazil, where rainforests continue to be cut down to further economic development.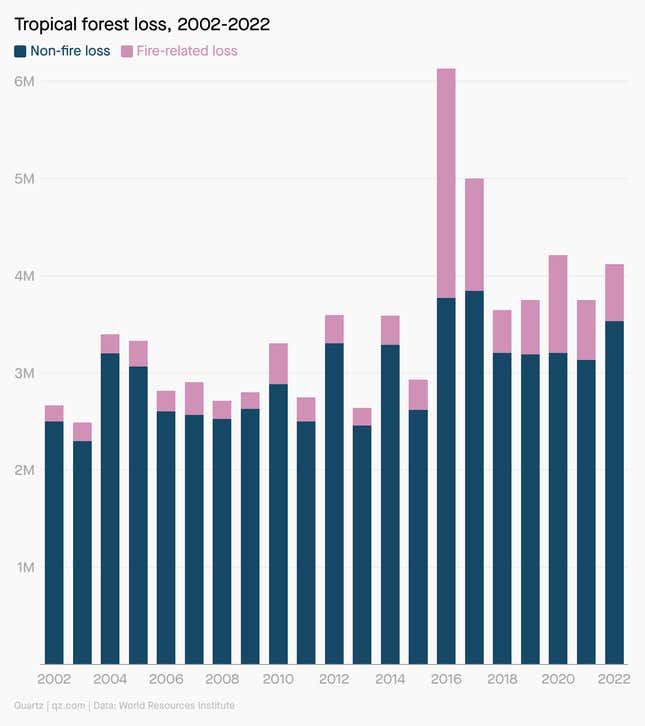 There's some good news: Indonesia and Malaysia kept forest loss at record low levels, and total global forest cover loss slowed 10% compared to 2021. However, that was mainly attributed to an unusually quiet fire season in Russia. With major wildfires already burning in Canada, 2023 may not be so lucky.
---
Pop Quiz: Which iconic bag set a precedent for IP laws in the world of NFTs?
A. Gucci's Jackie 1961
B. Hermès's Birkin
C. Chanel's 2.55
D. Dior's saddle bag
A New York court has found that digital creator Mason Rothschild (real name Sonny Estival) lied to consumers about the non-fungible token collection inspired by the bag design. Faustine Ngila explores why the judgement delivers another blow to an industry that has been struggling in recent months.
---
The US summer BBQ is still pricey
Retail food prices for many summer staples remain higher than this time last year as falling commodity prices are still making their way from wholesalers to consumers.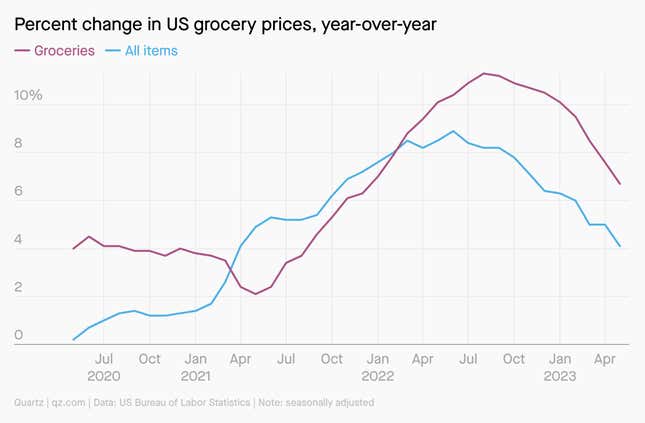 ⏫ What's still up? Well, beef, buns, beers, cheese, and potato chips.

⏬ What's come down? The chicken—and the egg.
---
Quartz's most popular
😶‍🌫️ A Volkswagen board member was convicted in the Dieselgate scandal
💻 The real impact of Joe Biden's $42 billion broadband fund will come in 2026
🌳 BlackRock CEO Larry Fink is focusing on goals other than "ESG"
📉 The race gap in US employment disappeared for one age group: workers 65 and over
🤖 Social app IRL is shutting down because most of its users are fake
🎮 Meta is getting into the VR gaming subscription business
---
Surprising discoveries
Almost 40% of the world's installed software is unlicensed. This is how the world runs on pirated computer programs.
Archaeologists found a Pompeii proto-pizza. A newly revealed Roman fresco depicts a topped flatbread that predates the arrival of tomatoes and mozzarella to Italy.
Canadian wildfires are sending smoke to Europe. The UK, Portugal and Spain can expect vivid sunsets (but hopefully fewer air quality problems) due to high-flying smoke from massive blazes in North America.
Only one US state now forbids drivers from pumping their own gas. New Jersey stands alone in mandating a professional fill-up.
Pickleball is forecast to cost US players $350 million in medical treatment in 2023. The fast-growing sport attracts seniors who pick up various injuries on the court.
---
Our best wishes for a productive day. Send any news, comments, pirate software, and pickleball tips to talk@qz.com. Reader support makes Quartz available to all—become a member. Today's Daily Brief was brought to you by Sofia Lotto Persio, Tim Fernholz, and Kevin Ryan.