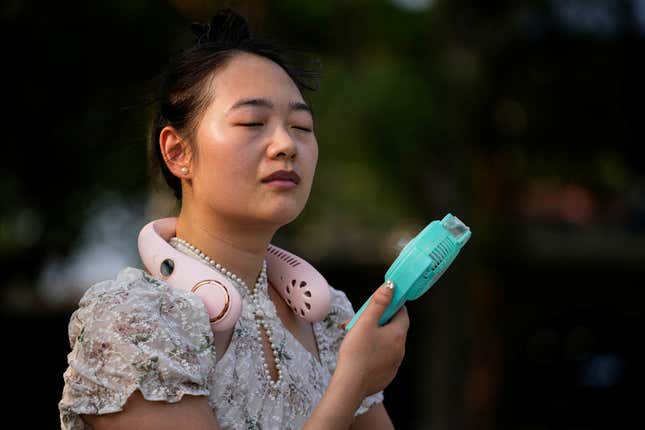 Good morning, Quartz readers! Yesterday, we asked for your ideas on how technology could make meetings better. One of our readers suggested an automated, mandatory pop quiz on pre-meeting materials. Our middle school hearts just skipped a beat.

Should you buy McDonald's and Caterpillar stock right now?
---
Here's what you need to know
Hollywood actors are striking. It's the first time in 63 years that actors and writers are both on the walkout.
Tomato prices are going through the roof in India. Neighboring Nepal is taking advantage of the opportunity.

The US's first pro cricket league looks a lot like an Indian one. Seasoned fans will know that Texas Super Kings vs. Los Angeles Knight Riders is just a continuation of Chennai vs. Kolkata.

There's a right way to invest in the space economy. But achieving a balanced exposure to all the different assets in the great beyond that are changing the economy back on Earth isn't easy.
---
It's getting (really) hot in herre
A global all-time high temperature could be set in the coming days as extreme heat makes one of the world's hottest places—Death Valley in California—even hotter.
The current record of 56.7°C (134°F), set back in 1913, could be unseated as temperatures of more than 54.4°C (130°F) are expected to hit the area.

Catch up on what a hot, hot July has meant for the globe:
🌡️ The world just recorded its hottest day ever

🥵 A third of the US population is under a heat alert
😞 The death of a road worker during Italy's hellish heat wave is a labor rights issue
🌊 The North Atlantic ocean is the warmest it's ever been
👋🏾 Farmers Insurance has lost its appetite for business in extreme weather hotspots

---
The new Mission: Impossible movie is feeding on AI anxiety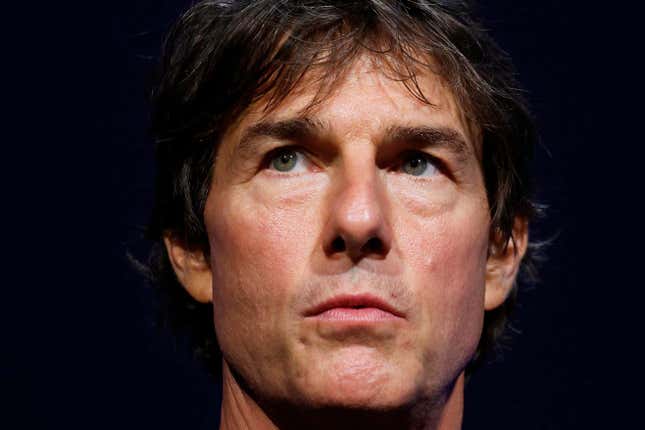 The early popularity of Mission: Impossible—Dead Reckoning, Part One has already done two things: helped Tom Cruise shatter a Rotten Tomatoes record, and scored points for its timely portrayal of the potential dangers of AI, which is provoking deep anxieties in real life.

But should we nervously mow down an entire bucket of popcorn over "The Entity," M:I's new all-conquering AI tool that goes rogue? The film series has a knack for amplifying the dangers of powerful technologies, but, in most cases, those fears have turned out to be… well, pretty impossible.
---
The 2023 FIFA Women's World Cup, by the numbers
$152 million: Prize for this year's Women's World Cup, the highest ever

$440 million: Prize awarded to the winners of the men's World Cup in 2022 (lowercase "m" for men, since only the Women's World Cup has a gender identifier)
8: Squads making their Women's World Cup debut
⚽ Quartz's Julia Malleck has five other big numbers for you to know before kickoff on July 20.
---
Quartz's most popular
💸 If you want fewer meetings, measure them in cash
📈 Threads isn't just growing fast—its users are also more engaged than on Twitter
👎 Elon Musk's new AI company is staffed entirely by men
💔 How one programmer broke the internet by deleting a tiny piece of code
🍺 America's oldest craft brewery has poured its last beer
🪫 Prime Energy's caffeine content prompted a recall in Canada
---
Surprising discoveries
A sea otter named 841 is terrorizing surfboarders in California. The critter is aggressively commandeering boards and gnawing on them.

Sunscreen has a PR problem. Research suggests that its benefits outweigh risks, but convincing people of that is another story.

People are paying thousands of dollars for clothes that have a "poverty" aesthetic. Brands are being called out for it, but celebrity shoppers are coming to their defense.

Chipotle now has Autocados. The robots can peel and slice 25 pounds (11 kg) of avocados in half of the time it takes humans.
All that poof on owls makes them much deadlier. Bushy plumes are really good at masking any noise before sharp talons and beaks are bared.
---
Our best wishes for a productive day. Send any news, comments, the will of 841, and SPF 50 to talk@qz.com. Reader support makes Quartz available to all—become a member. Today's Daily Brief was brought to you by Morgan Haefner.