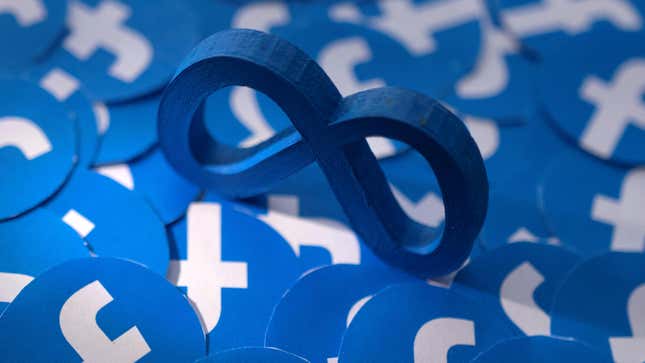 Meta's stock took a beating all of last year, but in 2023, it's back with a vengeance. The value of the Mark Zuckerberg-led company's stock price has nearly tripled in value since the start of the year.

What inspired Elon Musk's design for Tesla's Cybertruck?
Towards the end of 2021, the company formerly known as Facebook dialled down attention on its core products like Facebook, WhatsApp, and Instagram. Instead, it went all in to future tech: the metaverse. In the aftermath of the pandemic, everyone was working, living, and breathing online, and Zuck wanted Facebook to lead the charge on virtual worlds.
But a brand revamp, a name change, and billions of dollars in investment later, the concept didn't quite catch on. Meta's social universe Horizon Worlds, where leg-less avatars floated and interacted, struggled to attract and retain users. The company then pivoted to generative artificial intelligence (AI) and a new language model. Zuckerberg also reassured everyone that cash-burner division Reality Labs used less than 20% of the company's spend and four-fifths was still dedicated to its family of apps and the ads business associated with them.
On the back of strong earnings and a new product launch–Twitter rival Threads–the stock is making a sound recovery.
Charted: Meta's stock price is inching closer to its all-time high
A brief summary of Meta's road to recovery
📣 Ads rebound. After three straight quarters of declines, Meta's ad revenue picked up again in the first quarter of 2023, gaining 4% on the year prior. The second quarter came bearing even more good news: Meta's ad revenue increased 12% year-over-year to $31.5 billion year-over-year, returning it to double-digit growth for the first time since 2021.
👩‍💻 Adding users. After reporting its first ever drop in user additions last October, Meta's been gaining on that front. More than 3 billion people use its family of apps daily.
💼 Reducing headcount. In its "year of efficiency," Meta is streamlining the sprawling organization. As of June 30, 2023, Meta had just over 71,000 employees, down 14% year-on-year. Approximately half of the employees impacted by the 2023 layoffs were included in this figure.
💵 Stablizing Cash Flow. Meta's free cash flow was on a decline, hitting a historic low of $173 million in September 2022. But it has recovered significantly since, reaching $10.96 billion in the quarter ended June 30, 2023.
🤑 Monetizing reels. Meta is using artificial intelligence (AI) to increase Reels monetization, which is up 30% on Instagram and 40% on Facebook.
🎭 Launching paid blue ticks. Meta's paid verification business, launched in February, could see 12 million takers by the end of 2023 or early 2024, raking in almost $2 billion, Bank of America analysts estimated at launch. The $11.99 subscription service is a potential "high margin business" for Meta, they said.
App of interest: Threads
At launch, user numbers for Meta's Twitter-killer app, Threads, skyrocketed. Brands started to see better engagement on the same posts on Threads versus Twitter. But it hasn't been all smooth sailing.
For one, the service couldn't launch in Europe because of regulatory hurdles. Secondly, it's struggling to retain users as the initial buzz wears off—more than half of those who signed up have already left.
Beating tech giants at their own game is not easy—not even for behemoths. Google couldn't elbow out Facebook with its Google+ offering, as New York Times reporter Mike Isaac pointed out. Supplanting the ready network of friends, family, and influencers on Twitter and offering better service—less abuse, less spam—is a herculean task. But Zuckerberg may be in luck. Twitter chief Elon Musk is hell-bent on dismantling the iconic blue bird brand and replacing with an unknown and unwelcoming X.
Related stories
📝 Wall Street loved Mark Zuckerberg's plans for 2023 to be a "year of efficiency"
🕴Meta's "year of efficiency" means job cuts, less metaverse, and more generative AI
💸 Meta will let users buy blue ticks starting at $11.99 a month