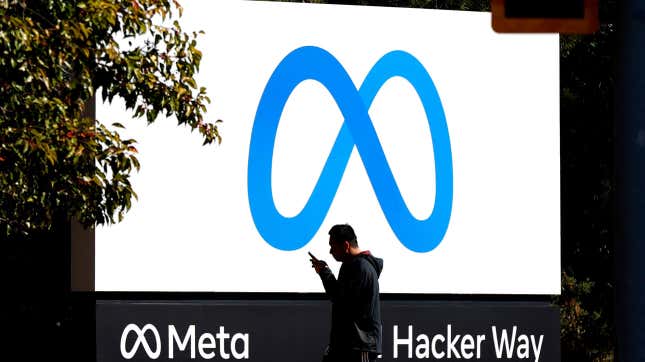 Meta is launching its answer to Twitter—Threads. The Facebook and Instagram parent company teased its microblogging app yesterday (July 3) by putting it up for "pre-order" on the Apple App Store, ahead of its US release on Thursday (July 6) and its worldwide release the following day.
What inspired Elon Musk's design for Tesla's Cybertruck?
And there's no better time for an app to be taking on Twitter.

Ever since Elon Musk's controversial takeover of Twitter in October 2022, the platform has seen an exodus. Rivals like Mastodon, Hive Social, and others have managed to lure some Twitter users to their platforms—especially after Musk ordered unpopular changes, such as the purge of unpaid blue ticks and the devaluation of content moderation. This week, after Twitter set tweet-viewing limits, Bluesky, a decentralized Twitter-like social network built by former Twitter employees after Musk's mass layoffs, was overwhelmed despite invite-code-only signups and had to pause registrations.
Still, no competing app has as yet emerged as a formidable contender to knock Twitter out of the top spot in its category. But Mark Zuckerberg's social media empire, with its billions of existing users, poses a far greater direct challenge. Threads is debuting at a time when Twitter has drastically cut its staff, and is plagued by outages and burdened with bills. And unlike smaller upstarts, Meta has the knowhow, the deep pockets, the massive cloud infrastructure, and the workforce to make the Threads experience smooth from day one.
Threads will tap Instagram users
First brainstormed last November, Meta's Twitter-killer app will be built "on the back of Instagram," and it will target "creators and public figures," Lia Haberman, who writes the newsletter ICYMI, reported on May 19. According to screenshots on the app store, users can "log in with Instagram."
Using existing Instagram handles to tweet, retweet, like and share content removes the initial sign-up friction that every new app undergoes. Tying itself to its sister app could do wonders for Threads. Just consider the case of the Chinese superapp WeChat, which migrated users over from the older social network QQ at its inception and then ballooned.
One big number: Meta's ad business is faring better than Twitter's
59%: How much Twitter's US ad revenue fell in a year, according to an internal company presentation in April, which projected that ad sales would keep declining. Meta's ad revenue in the first quarter of 2023 painted a more positive picture, increasing 4% year-over-year. In absolute terms, too, Meta's ad business is much bigger than Twitter's.
Quotable: Meta's Threads is for "fed-up Twitter refugees"
"Twitter users might seem loyal today, but many stay on the platform for one reason only: The people to know are still there, too. The smaller apps might not be ready for prime time, but it won't be long until they have the potential to start to chipping away at Twitter's popularity as different communities gravitate toward new homes. Meta's Threads, meanwhile, has the ability to embrace fed-up Twitter refugees en masse immediately. Once that momentum starts, it will be difficult for Musk to stop it."
Person of interest: Jack Dorsey
Twitter founder Jack Dorsey has already criticized Threads for its potential to collect hoards of data, tweeting "All your Threads are belong to us." He included an image from the Threads listing on the app store, warning that all sorts of data may be collected and linked to an individual's identity, including health and fitness, purchases, location, contacts, content, search and browsing history, usage data, and more. To Dorsey's tweet, Musk replied: "Yeah."
A couple days ago, when Musk throttled users' views of tweets—supposedly to curb massive data sharing—Dorsey came to Musk's defense, tweeting: "Running Twitter is hard."
Throwback: When Mark Zuckerberg tried to buy Twitter
In 2008, years before making its Twitter copycat, Meta—back when it was called Facebook—tried to buy Twitter. And not once, but twice. Once from Dorsey, and once again from founders Ev Williams and Biz Stone, after Dorsey had been ousted as CEO and consigned to a silent role as chairman. But Twitter's execs thought that Meta's $500 million valuation of their company was too small, and the deal fell through.
When Meta can't buy apps, it clones them. In 2017, the company stole the idea of disappearing images for its Stories feature from Snap—an app it had tried to buy in 2013. In 2016, Zuckerberg, who taught himself Mandarin, was currying favor in China, hoping to purchase the Chinese lip-syncing app Musical.ly. But ByteDance, the owner of TikTok, sweeped in and merged Musical.ly with TikTok. Years later, Meta copped TikTok's format for its Reels offering on Instagram.
Fun fact: Musk and Zuckerberg are getting ready to face off in the real world too
Musk and Zuckerberg are apparently "absolutely dead serious" about fighting a cage match, Dana White, president of the Ultimate Fighting Championship (UFC), told TMZ Sports after the two billionaires publicly discussed the possibility of sparring in a mixed martial arts match.
If and when the fight happens, Zuckerberg may have the upper hand, considering he learns Brazilian jiu-jitsu from Dave Camarillo, who has trained a number of UFC champions. Musk says he "almost never" works out except when he's picking up his kids and throwing them in the air. Still, maybe the fight will never happen, in which case Threads v Twitter will be the real cage match to watch.

Related stories
🚧 Of course Meta is building a Twitter competitor
😰 Elon Musk has made Twitter CEO Linda Yaccarino's job even harder
🧾 Elon Musk is starting to face the consequences of not paying Twitter's bills