Elections should usher in change, but in too many cases they highlight how entrenched political shortcomings are in contemporary African democracies.
For the first time since independence in 1980, Zimbabweans held an election without president Robert Mugabe on the ballot paper. The July 30 election was meant to be a watershed moment for the country, and yet the poll showed in so many ways how little has changed in Zimbabwe. The ruling Zanu-PF party won, but not without violence, while the opposition—also with a new face—accused the party of its old tricks. Even with a new president, the economy's downward spiral seems disappointingly familiar.
There are also times of course when uneventful change is a sign of progress, as was the case with Botswana. On March 31, president Ian Khama stepped down as his term formally ended and, without incident, president Mokgweetsi Masisi was sworn in a day later. The public will get to vote in a general election in 2019 and Masisi will remain in power as the leader of the Botswana Democratic Party, the liberation movement turned ruling party that has been in power since 1966. This kind of democratic expression isn't without its problems, but it has allowed Botswana to develop along a steady, at times stagnant, path.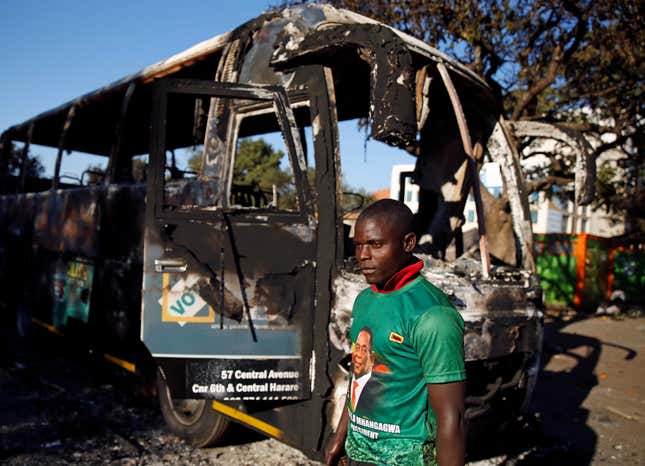 The trouble with liberation movements turned ruling parties, however, is that they struggle to self-correct, even with new leadership. The African National Congress, the continent's oldest movement and the political home of Nelson Mandela, seemed to veer off course in a string of corruption scandals under president Jacob Zuma. When Zuma stepped down in February, president Cyril Ramaphosa's election in parliament was met with such excitement that it was dubbed "Ramaphoria." Ramaphosa took advantage of this, with the tagline "a new dawn" to describe his plan to clear out corruption in the state-owned enterprises and right the economy.
Ramaphosa and South Africans, however, are learning that the political culture that enabled this corruption persists and his promised new dawn remains dim. South Africa will hold a general election in 2019, and with no viable opposition, the ANC will win and Ramaphosa will remain president. For many voters, it could all seem like more of the same.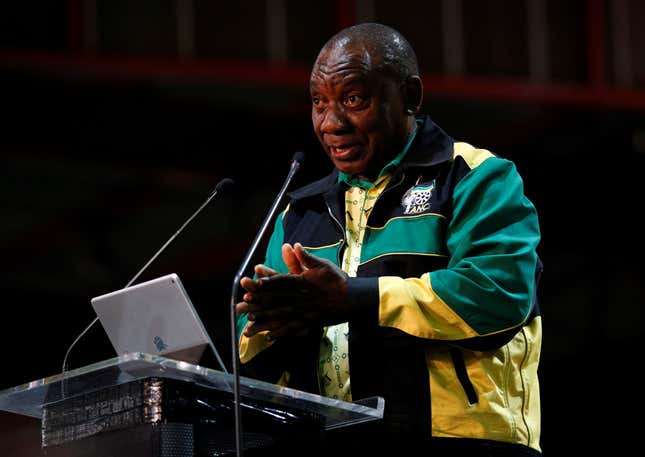 Cameroonians will be acutely aware of what more of the same feels like. After ruling for 35 years, Paul Biya secured a seventh term in office in October. Biya's presidency has faced one of its biggest challenges this year with tensions in Anglophone-Cameroon leading to fears of a civil war as the army forcefully responded to protesters calling for more active participation in the French-dominated government.
Indeed, the persistent insecurity fears were cited as Cameroon was stripped of rights to host Africa's biggest sports event. But while fears of violence loom, Biya is likely to remain far removed from it all, as he's done from the luxuries of a five-star Swiss hotel.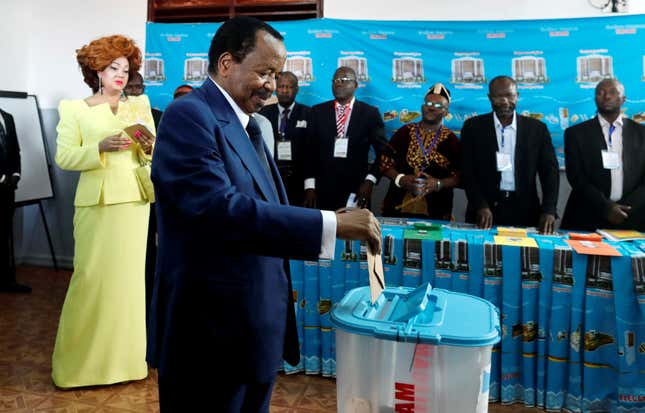 Also from the world of predictable electoral victories, president Abdel Fattah al-Sisi was re-elected in Egypt 97% of the vote during March elections. But with voter turnout less than 50% and strong opposition candidates dropping out based on the belief that the elections would not be fair, the victory margin was far from an accurate reflection of al-Sisi's popularity. Indeed, as middle-class frustration grows over the administration's economic policy, Egyptian authorities have reportedly clamped down on yellow vest sales to avoid French-style mass protests.
In East Africa, Tanzania's president John Magufuli kept moving his nation from a stable democracy down an an authoritarian path. Infamously known as "The Bulldozer," his administration banned bloggers from operating without obtaining a license, arrested two top advocates with the Committee to Protect Journalists, introduced measures criminalizing the collection and dissemination of any data without government approval, announced a crackdown on homosexuals, and tightened its visa rules for citizens including Nigerians and Ethiopians.
The moves created uproar worldwide, with nations and institutions like Denmark and the World Bank withholding aid money— pushing Magufuli to criticize aid that came with conditions.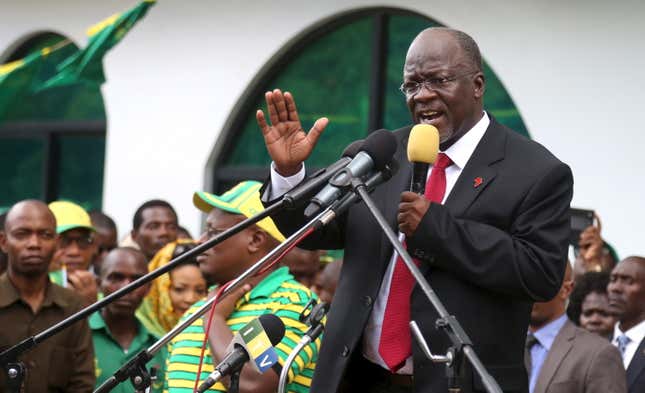 Across the border in Kenya, a "handshake" between president Uhuru Kenyatta and his erstwhile rival Raila Odinga in March calmed tensions following the 2017 bloody electioneering period. Yet the political truce didn't herald a transformative moment for Kenya, as cases about abuse of office and embezzlement of public money dominated the national conversation.
As the dust settled over the contentious vote, details surfaced over the intervention of data mining firm Cambridge Analytica in the polls besides a growing influence of bots in driving disinformation—setting off an impassioned conversation about the role of technology in governance.
In Nigeria, the politics of Africa's largest economy this year have not been shaped by brilliant economic policy decisions or results. Instead, with an election due next February, the two big political parties, president Buhari's All Progressives Congress and the People's Democratic Party have wrestled each other trying to convince an electorate that has largely seen their lives get worse this year, data shows.
Nigeria has become the poverty capital of the world and the country's lowly ranking on the World Bank's first ever Human Capital Index suggests that reality is unlikely to change soon.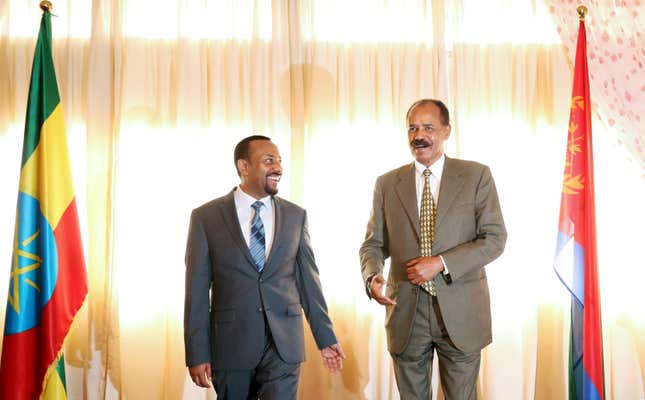 But if the prospects for hope and change dimmed or came plodding across Africa, Ethiopia proved to be an exception. After years of anti-government protests, prime minister Abiy Ahmed oversaw swift reforms that changed the nation's political and economic trajectory. The historic "wind of hope" engulfed the Horn of Africa and beyond, ending decades-long enmities that Eritrean president Isaias Afwerki once said could only be solved by "an angel or someone like Christ."
The wave of stunning change has however been impeded by ethnic clashes and internet shutdowns, showing the challenges facing Ethiopia's ethnic federalism. But Abiy has called the swift changes introduced under his premiership "an example" for Africans— something African leaders should embrace and emulate in 2019.
Sign up to the Quartz Africa Weekly Brief here for news and analysis on African business, tech and innovation in your inbox