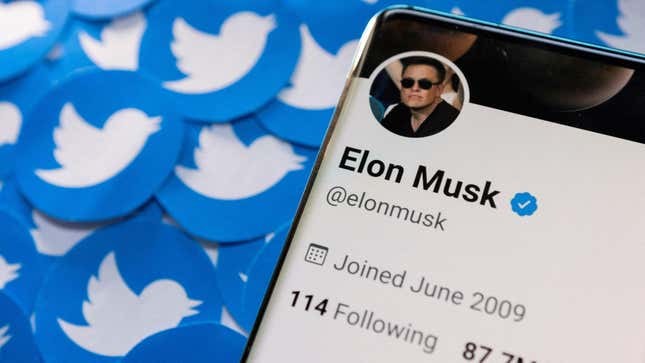 Back in March, Twitter owner Elon Musk said there was a chance the company would report positive cashflow in the next quarter. A month later, Musk suggested most advertisers who'd fled the site had returned. But June has come and gone, and Twitter still has cashflow issues, by Musk's own admission. On Saturday (July 15), Musk said that two major factors are keeping Twitter's cashflow in the red: a nearly 50% drop in advertising revenue and a heavy debt load.

What inspired Elon Musk's design for Tesla's Cybertruck?
It's not clear since when the ad revenue has halved, but what is clear is the inefficacy of Musk's moves: The financial distress is persisting despite his growing list of hawkish cost-cutting measures from mass layoffs to refusing to pay vendors, landlords, and cloud service providers. Meanwhile, the company's legal bills are mounting as it grapples with a suite of lawsuits, including ones from former employees who claim they are still owed severance, former executives who're facing legal scrutiny for their time at the company, and music labels claiming copyright violations.
"Need to reach positive cashflow before we have the luxury of anything else," Musk said in his tweet replying to one user's suggestion for how to recapitalize the company. In a separate tweet, Musk added that Twitter did not see the ad revenue it was hoping for in June, but "July is a bit more promising,"
Is Musk the reason for Twitter's advertiser exodus?
Some Twitter user may underestimate the Musk's effect on the advertisers' exodus. One tweet that got Musk's enthusiastic agreement read: "I still don't understand why advertisers pulled out? this site was full of hate and vitriol long before the musk sale."
It's true that Twitter has long been dealing with the issue of abusive tweets. However, Musk's flamboyant "free speech" push has exacerbated the problem instead of rectifying it. Soon after taking over the company in October, he contributed to spreading a conspiracy theory about the attack suffered by the husband of then House speaker Nancy Pelosi. 
Musk implemented changes that weakened quality control on the platform, such as removing unpaid blue ticks meant to safeguard the authenticity of high-profile accounts, and the deprioritization of content moderation, including the ousting of the trust and safety council and tweaking of language meant to protect trans folk. With fewer guarantees that there are checks in place to guarantee quality content on the platform, some advertisers think twice about risking their brand name appearing next to abusive, defamatory, or offensive language.
Person of interest: Linda Yaccarino
Two months ago, Musk hired Linda Yaccarino to take over as Twitter CEO, but he appears to remain very much involved in day-to-day decisions. Just as the former NBCUniversal advertising chief had started mending relations with advertisers, Musk levied audience restrictions that would hurt the companies she was out to woo.
Twitter's business, by the digits
500%: How much use of the N-word on the platform jumped by in the 12 hours since Musk closed the $44 billion deal. Antisemitic memes, mentions of conspiracy theory "plandemic" and anti-trans harassment all went up, too
Less than half: Share of Twitter's 1,000 advertisers that spent money on the platform in January 2023, according to data provided to CNN by digital marketing analysis firm Pathmatics by Sensor Tower. Major brands such as Oreo owner Mondolez, beverage brand Coca-Cola, conglomerate Unilever, automaker Jeep, bank Wells Fargo, and pharma firm Merck, have pulled their ad dollars

$19 million: How much Twitter stands to earn annually from ads on just ten toxic reinstated account, according to the Center for Countering Digital Hate. To name a few, there's controversial kickboxer-turned-influencer Andrew Tate, who has been charged with human trafficking and rape, and Anthime Gionet—alias Baked Alaska—the white supremacist who has been sentenced for his role in the Capitol insurrection
$1.5 billion: How much Twitter has reduced its non-debt expenditures to from a projected $4.5 billion in 2023. Also the annual interest payments Twitter has to make for the debt it took on during the $44 billion deal last October
$3 billion: Revenue Twitter is on track to post in 2023, down from $5.1 billion in 2021, according to Musk
Zero: Revenue from Spaces, which is currently "all cost," according to Musk
1,500: Employees left at Twitter, down from nearly 7,500 before Musk bought the platform
150 million: Downloads of Meta's Twitter rival app Threads
13%: Musk's stake in his electric car company Tesla. He sold Tesla shares to finance some of the Twitter deal
Quotable: Will Twitter's debt put pressure on Tesla?
"You wouldn't bet against him, he's a kind of mercurial figure and I think probably he will turn it around but it is just going to take longer. But unfortunately he has got $13 billion of debt to pay by the end of July so we may see more pressure on the shares in Tesla if he has to sell more of his stake in that company."—Lucy Coutts, investment director at JM Finn, told the BBC today (July 17)
Company of interest: Disney
In March, Musk thanked Disney and Apple for continuing to do business with Twitter even as several other advertisers dropped out.
Years ago, Disney turned down the chance to buy Twitter because it didn't want its family-friendly brand to be associated with the hate speech and abuse that can be regularly found on Twitter. It also knew the hate and harassment on the platform would prove to be an impediment to financial growth.
Related stories
🚧 Elon Musk has made Twitter CEO Linda Yaccarino's job even harder
🏳️‍⚧️ Elon Musk made Twitter a more hostile place for trans people