Good morning, Quartz readers!
We asked you what honest slogans you'd like to see from oil and gas companies. Tom suggested, "Oil and gas production: because if we don't do it, someone else will," which is about as simple and sad as it gets.
---
Here's what you need to know
The White House would like Tesla to keep the US charging standard connection (CCS) alive. The automaker could access billions of dollars in federal subsidies if it added that port to its EV charging station.
Binance is breaking up with the US dollar. The cryptocurrency exchange made the decision because the American banks it was working with were ready to stop dollar withdrawals as soon as June 13. Read more about crypto's insecurity complex.

A judge ruled Apple and Amazon must face a price-fixing lawsuit. The two companies sought to dismiss the lawsuit that accused them of inflating the prices of iPhones and iPads.
Netflix's password sharing crackdown did exactly what it was supposed to. Its number of subscribers shot up sharply, with daily signups reaching as high as 100,000.

India's engineers are looking elsewhere for work
India's most sought-after engineering graduates are taking their talents abroad: a third of them are leaving the country after their studies are over. Such highly skilled workers make up 65% of the migrants heading to the US alone. Read more about this talent migration in a report from Quartz's Mimansa Verma.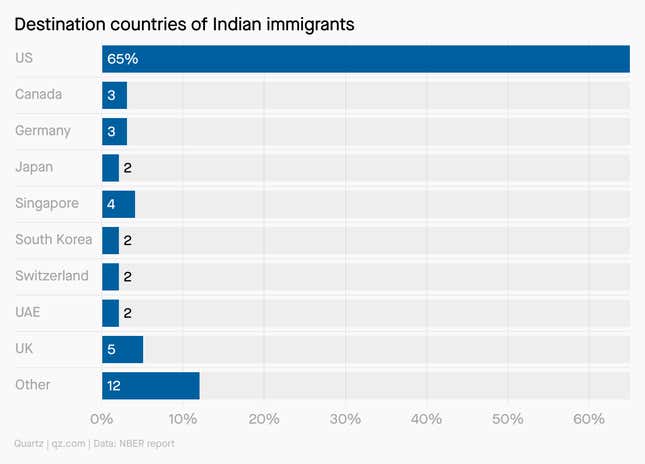 ---
Reddit faces a 48-hour blackout
"We respect when you and your communities take action to highlight the things you need, including, at times, going private. We are all responsible for ensuring Reddit provides an open accessible place for people to find community and belonging."
—Reddit CEO Steve Huffman reacting to a protest by the platform's moderators that will see thousands of subreddits go dark for 48 hours starting today (June 12) to oppose charging developers of third-party apps for access to Reddit's API.
---
Sam Altman's global roadshow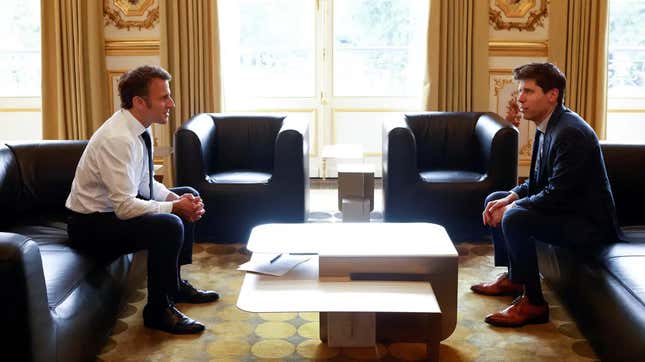 The CEO of OpenAI, the organization behind ChatGPT, is on a globe-trotting mission to shape potential regulation against its technology.
Sam Altman has exchanged words with Indian prime minister Narendra Modi and sat down with South Korean president Yoon Suk Yeol. He's traveled to Israel, Jordan, Qatar, and the United Arab Emirates. And that was just last week. As Quartz's Michelle Cheng explains, the schmoozing campaign is about striking a fine balance between public harm and innovation.
---
Quartz most popular
⌨️ Google has officially changed its mind about remote work
⚡ There's never been a better time in the US to be an electrician
🧠 Neuroscience says these five rituals will help your brain stay in peak condition
🎓 What's next for student loans if SCOTUS knocks down Biden's debt forgiveness?

😡 Is it ever okay to express your anger by emailing someone else's boss?
📝 What kinds of government documents was Trump holding at Mar-a-Lago?
Surprising discoveries
Four kids survived in the Amazon for 40 days after a plane crash. They relied on cassava flour and fruit to stay alive.

Slamming energy drinks may not be that bad for you. At least one ingredient, taurine, is linked with longer and healthier lives in mice, monkeys, and worms.

Watch out for pyro-tornadogenesis. Yep, that's a fire tornado, and there's a good chance they'll become much more common.
Turtles can be taxis for fairy shrimp. The tiny crustaceans are ferried across African wetlands after passing through the reptiles' digestive systems.

England's coastal waters are full of drugs. Prescription and recreational substances in wastewater are biologically changing fish.

---
Our best wishes for a productive day. Send any news, comments, fire tornado shelters, and turtle taxis to talk@qz.com. Reader support makes Quartz available to all—become a member. Today's Daily Brief was brought to you by Sofia Lotto Persio and Morgan Haefner.