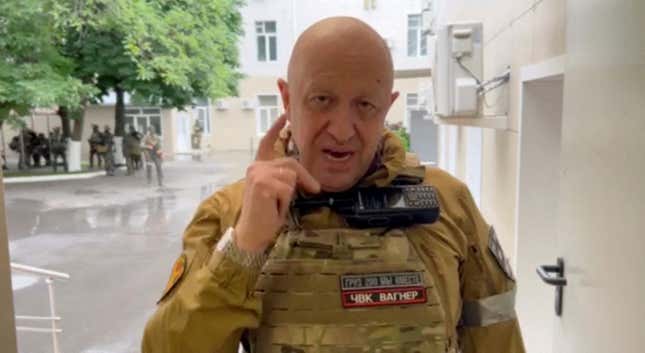 Good morning, Quartz readers!

---
Here's what you need to know
Cracks appeared in Russian president Vladimir Putin's iron grip. The dramatic antics of the Wagner Group over the weekend showed the cash splurged by chief Yevgeny Prigozhin on its mercenary fighters is paying off.
Philadelphia's I95 highway bridge reopened ahead of schedule. Works to fix the collapsed bridge were completed in just 12 days.
Novo Nordisk made no promises about the availability of its obesity pill. The Ozempic manufacturer is seeking regulatory approval in the US and Europe by the end of the year.
Starbucks employees went on strike over LGBTQ inclusion. Union employees took action over restrictions in putting up decorations for Pride month, although the company denied imposing any such curbs.
---
Faith no more
"We have long urged companies to take climate change seriously ... Some progress has been made, but not nearly enough. The Church will follow not just the science, but our faith – both of which call us to work for climate justice."
—Justin Welby, Archbishop of Canterbury, and Chair of the Church Commissioners for England, in a June 22 statement.
Once a proponent of shareholder activism, the Church of England has announced that its £10.3 billion ($13.1 billion) endowment fund and its pensions fund will both be divesting from oil and gas companies. Sofia Lotto Persio looks into what prompted the change of heart.
---
Pop quiz: Which social platform fell afoul of the music industry?

A. YouTube
B. Twitter
C. Twitch
D. Discord
Find your answer in this story by Faustine Ngila about the Recording Industry Association of America (RIAA)'s request to shut down a server where users share voice models of popular singers, in order to generate AI copies of their music.
---
One big number: $55 million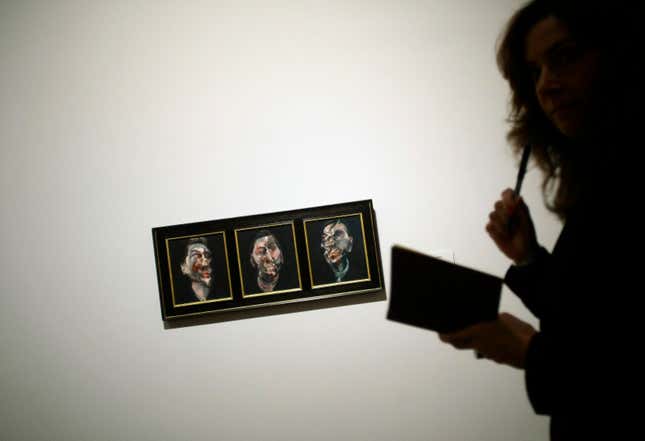 Francis Bacon's 1963 masterpiece, "Three Studies for a Portrait of George Dyer," is set to become the world's first painting to go public. Samanth Subramanian explores how this pioneering IPO will work and why it's a rare instance of private finance benefiting the public enjoyment of art.

---
Quartz's most popular
🔙 Google has officially changed its mind about remote work
🔐 Apple is plotting the death of the password
🥵 An Oregon county is suing Exxon and Chevron over the 2021 heat wave
🛀 Overstock.com's winning bid gives Bed Bath & Beyond an online-only lease on life

🛡️ 3M's "forever chemicals" settlement is also an armor against future lawsuits
💨 The popularity of e-cigarettes is proving hard to quash

---
Surprising discoveries
Barbiecore is taking over the home. Fashion's hot-pink-everything aesthetic is now coming for interior design as the Greta Gerwig-directed Barbie hits theaters.
A rare video captures turtles hatching in Myanmar. Local wildlife workers took what was possibly the first-ever footage of Burmese peacock softshell turtles being born.
The Los Angeles Angels score 25 runs in a single game. The team broke a franchise record in a rout of the Colorado Rockies that featured a 13-run inning.
Political candidates are using AI. The technology is helping office-seekers make images and videos for ads and write fundraising emails leading to calls for guardrails.
Scientists model a lab-made human embryo. Four teams of researchers are using the embryos to study early-stage human development, clarifying that they're not trying to produce human babies—yet.
---
Our best wishes for a productive day. Send any news, comments, AI hip-hop tracks, and turtle births to talk@qz.com. Reader support makes Quartz available to all—become a member. Today's Daily Brief was brought to you by Sofia Lotto Persio, Scott Nover, and Annaliese Griffin.