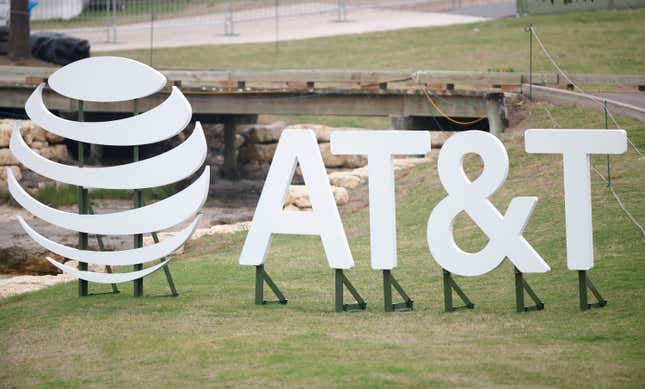 Good morning, Quartz readers!

---
Here's what you need to know
AT&T shares hit a three-decade low. Analysts downgraded the US telecommunications giant after a Wall Street Journal investigation into its use of toxic lead cables.
What inspired Elon Musk's design for Tesla's Cybertruck?
Tesla directors settled claims that they paid themselves too much. The group, which includes Elon Musk's brother Kimbal and Oracle founder Larry Ellison, will pay back $735 million.
Threads found another way to copy Twitter. Meta's app is limiting the number of posts users can see.
---
The G20's actions (or lack of) on global debt relief are loud
Here's one way to show you're not taking the debts of low- to middle-income countries seriously: Don't show up to talk about it.

At yesterday's G20 gathering of finance leaders, German and British finance ministers were absent from a meeting to discuss restructuring the debts of Sri Lanka and Ghana. Argentina, Brazil, France, and Mexico only sent junior officials.
It's not like they were starting from scratch. Last month, a deal was made to restructure $6.3 billion of Zambia's $8 billion debt. The country could have been a blueprint for the G20's treatment of other poor country debts, but no breakthrough was reached.

---
Charted: Canada's wildfire problem is getting worse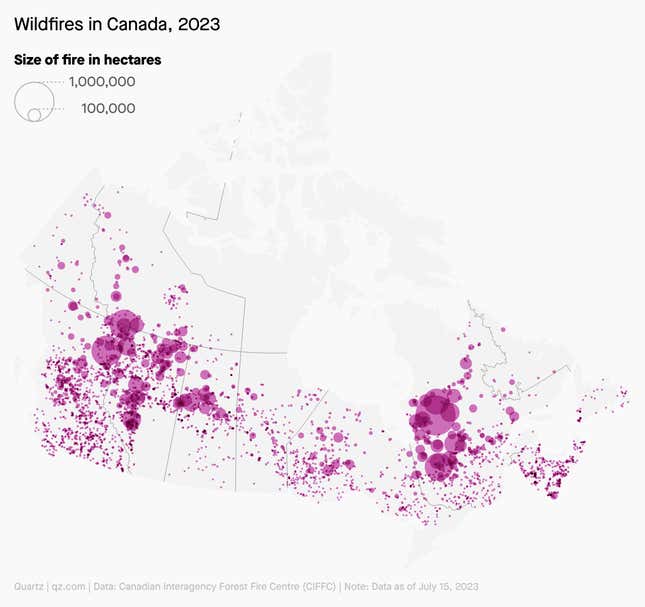 There are now 880 wildfires burning across Canada, and 580 of them out of control. Read more about what that means for air quality in the US.
---
One big number: 8,000
Employees that work for Danone Russia, the country's largest dairy company
The future of the company—a subsidiary of the French food and drinks giant Danone—is up in the air after the Kremlin seized control of its operations.
---
Quartz's most popular
❌ Biden's automatic student debt cancellation is set to benefit 800,000 borrowers
😬 Elon Musk said Twitter's ad revenue has halved
🥊 Commercial real estate is poised to take a $800 billion hit from remote work
🌝 India has unfinished business on the Moon
🙄 Mark Zuckerberg and Elon Musk promised a "cage match." Instead, they're squabbling online.
🥤 Soda companies have nothing to fear from the WHO's warnings about aspartame
---
Surprising discoveries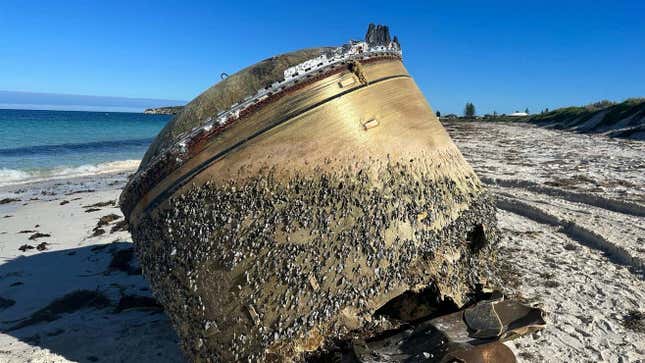 A massive copper-colored cylinder washed up on the shore of Western Australia. Its origin is unknown, but it could be part of an Indian rocket.

It's still illegal for unmarried men and women to live together in one US state. Michigan just ended the rule for its residents, leaving Mississippi to hold the extremely outdated line.

An iPhone from 2007 sold for $190,000. That's nearly 400 times its original price.

China's foreign minister hasn't been seen in public for three weeks. Qin Gang's absence comes even as leaders from the US visit with government leaders.

Four of Taylor Swift's albums are in the top 10 of the Billboard 200 list. No female artist has ever achieved that before.
---
Our best wishes for a productive day. Send any news, comments, cylinder theories, and unopened iPhones from 2007 to talk@qz.com. Reader support makes Quartz available to all—become a member. Today's Daily Brief was brought to you by Sofia Lotto Persio and Morgan Haefner.