From new laptops and smart devices to fantastic drones and phones, it feels as if many gadget makers really hit the nail on the head this year with some truly great devices.
Here's a quick rundown of what to keep in mind when giving or asking for technology this holiday season—and where to pick up some deals on Black Friday and beyond:
Apple goes back to the Mac
Apple has refreshed or redesigned nearly every product it makes this year, and its latest additions, including the iPhone Xs, Apple Watch Series 4, and the new iPad Pro, are some of its best in years.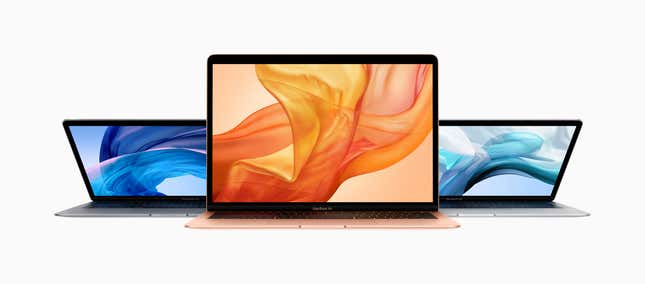 The company also finally unveiled updates to its MacBook Air and Mac Mini computers, two devices beloved by certain niches of fans that have been overlooked for years. A great choice if you're looking for an Apple computer for a new college student or something to use as a multimedia computer at home.
For Black Friday: Apple, which doesn't tend to offer too much for Black Friday, this year is planning a "four-day shopping event" that starts Nov. 20. It's not clear what's going to be on sale just yet.
Amazon and all its Echoes
In September, Amazon unveiled more than a dozen new gadgets, all available in time for the holiday season. The new crop included updated Echo Dot and Echo Plus smart speakers, a slimmer Echo Show smart display, and a range of internet-of-things devices so you can bark at Alexa to control just about everything in your home: There'a a $25 Amazon-branded smart plug, a $30 Alexa wall clock, and even a $60 microwave. The company also recently released a new, water-resistant Paperwhite Kindle e-reader, which reviewers have really been enjoying.

Amazon subsidiary Ring, the security-camera company it bought in February, also recently introduced some new products, including a stick-up camera and outdoor lights with cameras hidden in them.
For Black Friday: Amazon, as ever, has a plethora of deals on its site. Many of the deals are just reductions on junk it's probably trying to get rid of, but it does offer decent discounts on its own products, including 50% off the Fire Cube streaming device, $30 off a purchase of two Echoes, and 33% off its Fire 10 HD tablet.
Google gets Pixel-ated
Google recently showed off a bunch of new gadgets, including its newest phone, the Pixel 3, which has one of the best cameras on a smartphone today. At the same event, it launched the Home Hub, a tiny, Google Assistant-powered smart display that's meant to take on similar devices from Amazon and Lenovo. It can control the smart devices in your home and its 7-inch touchscreen can play YouTube clips as requested. The company also launched an iPad Pro competitor, called the Pixel Slate, which is reportedly not shipping until December, but this hasn't been confirmed by Google.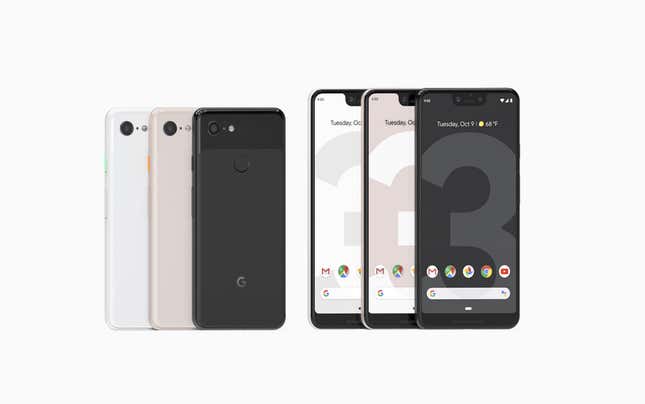 For Black Friday: Google has jumped into the discount fray. It's offering $300 off its Pixelbook laptop (from last year), $50 off its Home Hub smart speaker, and 50% off the purchase of a second Pixel 3 phone as well as deals on just about everything else it sells.
Microsoft surfaces some great gadgets
Like its tech-giant peers, Microsoft unveiled a host of new gadgets at an event in New York earlier this fall. Its new lineup, which includes a new Surface laptop and tablet, a pair of noise-canceling headphones, and the gorgeous new Surface Studio 2, a desktop computer designed for drawing and touching as much as for typing and clicking.
In just a few years, the company that made its name as a software giant has gone from producing one rather average tablet to a host of devices that stand up to any other on the market, both in terms of power and looks. You could even go as far as to say that Microsoft has rightfully taken Apple's design crown when it comes to consumer electronics.
For Black Friday: Microsoft is offering some discounts on its website for Surface products, including up to $300 off the Surface Pro 2 and $50 off the Surface Book 2.
Samsung phones continue to impress
Samsung's newest top-of-the-line smartphones, the Galaxy Note 9 and Galaxy S 9, are both excellent upgrades (albeit not massive step changes) over the devices it released last year. If you're looking for the best Android phones on the market, these are great places to start.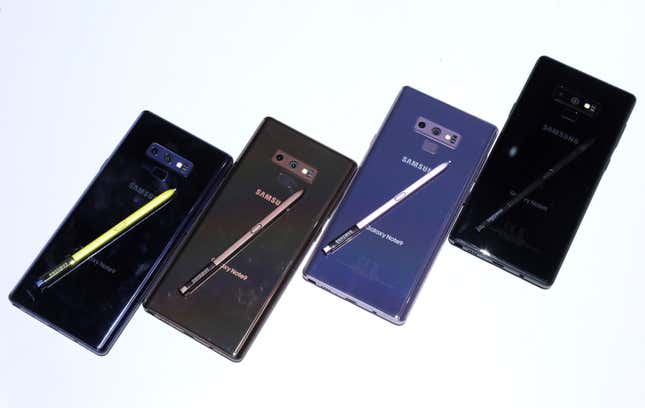 Beyond smartphones, the company has new Chromebooks (my colleague Dave Gershgorn really liked the last one he tested), as well tablets, smartwatches, VR headsets, beautiful TVs, lovely curved monitors, and even fridges you can talk to, if you're so inclined.
For Black Friday: Samsung has a few offers on its site on just about everything it sells. And make sure to check out your favorite big-box store or your cell phone provider to see if they're offering their own deals.
There's never been a better time to get a drone
DJI, the leading consumer-drone manufacturer, has been on a tear in recent years. It's already set itself apart from its competition by producing durable products, effectively redefining what's possible with a drone every time it launches a new product.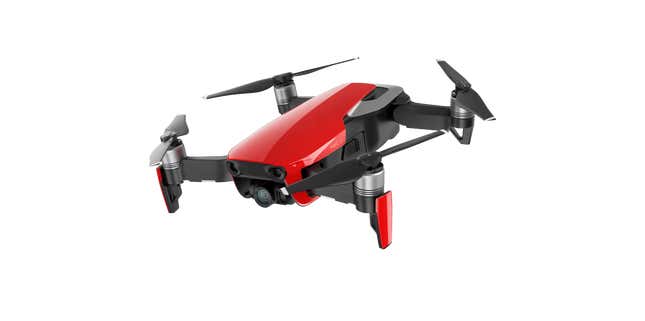 This year alone it's introduced the Mavic Air, the most capable drone I've flown at its size, and the Mavic 2 Pro line, featuring stunning professional flying cameras that can take shots that I shouldn't be able to create, lacking photography skills as I do. DJI also still sells the Spark, an affordable drone that's perfect for novice flyers.
For Black Friday: The company just announced its Black Friday deals, which include $100 off the Mavic Air, $50 off the Spark, and a bunch of deals on accessories and other products.
That's not all
It wasn't just the giant companies that introduced great new products this year.
Lenovo released a smart display that was better than anything Amazon or Google had released at the time; Huawei's MateBook X looks more like a modern MacBook than some of Apple's own laptops; GoPro released its updated Hero7 action camera; Sonos unveiled its Beam sound bar for TVs that also connects up to every major music-streaming service; iRobot introduced a new Roomba that could herald the end of vacuuming; Snap released a new water-resistant pair of Spectacles video glasses; and Boosted released a new, smaller version of its motorized skateboard that is apparently a fun (if vaguely terrifying) way to get around.