Good morning, Quartz readers!

---
Here's what you need to know
Peloton stock hit an all-time low. Shares dipped after the exercise equipment maker issued a recall of 2.1 million exercise bikes over faulty seats.
Adidas confirmed it will start selling its Yeezy stock. Part of the proceeds will go towards charity, and part to the rapper formerly known as Kanye West.
Apple is opening its first online store in Vietnam. The launch, set for May 18, shows the iPhone maker seeking growth among younger, mobile-first populations in emerging markets.
Turkey's upcoming election will have broad implications for NATO and the Ukraine war. And the polls aren't looking great for incumbent presidential candidate Recep Tayyip Erdoğan.

Man Group's first-ever female CEO
Pop quiz: How long has Man Group, the world's largest listed hedge fund, waited before appointing a woman to the top job?

A. 40 years
B. 100 years
C. 200 years
D. 240 years
Find the answer and more details about Robyn Grew's milestone appointment in this piece from Quartz reporter Cassie Werber.
---
AI hallucinations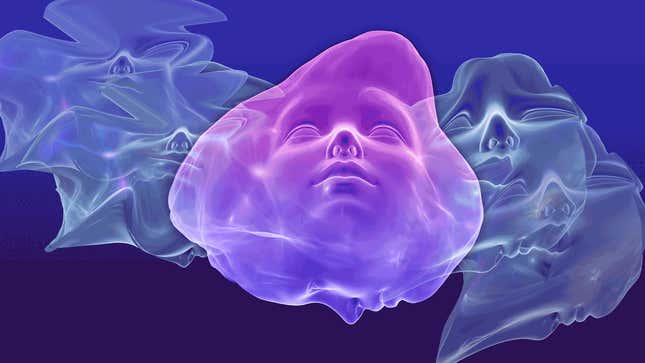 ChatGPT isn't always right—it told our podcast host Scott Nover that he'd won a prestigious press award for a story he'd never written and that he works at a different publication entirely.

If it doesn't know the facts, why doesn't it just say so? Chatbots can't actually lie, per se, as that implies intent. But researchers sometimes call these untruthful performances "hallucinations"—not quite a lie, but a vision of something that isn't there.

In the latest episode of the Quartz Obsession podcast Scott talks to Quartz emerging tech reporter Michelle Cheng about what's really happening here, and what does it tell us about how we should use these AI systems?
🎧 Listen right now!

✅ Or find it wherever you get your podcasts: Apple Podcasts | Spotify | Google | Stitcher | YouTube 

📖 Further reading: How OpenAI ushered in the generative AI boom: a brief history, and the member-exclusive "Do AIs dream of electric sheep?" (Want to become a member? Sign up today to receive the Weekend Brief and our new member email, Sunday Reads!)
---
Who would you pick to replace Elon Musk?
Elon Musk tweeted that he has hired a new CEO for X/Twitter, but kept the identity of his successor under wraps. The only thing we know for now is that the individual in question is a woman.
Back in December, Quartz crowdsourced an extensive list of potential Twitter CEOs and, admittedly, very few candidates were female. Here are some of the women who made our list:
Former Meta COO Sheryl Sandberg
Former Wikimedia CEO Katherine Maher
TikTok COO Vanessa Pappas

Who will be Twitter's next CEO? The Wall Street Journal says NBCUniversal's advertising head Linda Yaccarino is in talks for the job, but email us your pick, and we'll share some of the highlights in Monday's newsletter.
---
Quartz most popular
🇮🇳 Foreigners settle in India more easily than Indians do abroad
🎬 These are the TV shows and films affected by the Hollywood writers' strike so far

🏚️ Wars and climate change fuel record number of internally displaced people
🗳️ Thailand's youth is taking on the military and the monarchy in May 14 vote
🏏 Disney+ is losing subscribers, thanks to India's obsession with cricket
👯 A study of 1 million employees shows what happens when colleagues leave
Surprising discoveries
Investors were conned out of 78,000 cows. The six-year business scheme milked one agriculture lender out of $100 million.

Google is adding video conferencing apps to its built-in car software. No more using traffic as an excuse to be late or skip a meeting.
Humans are still better at taking fast food orders than AI. A McDonald's pilot found that 80% of AI orders were made correctly, whereas humans were about 95% right.

The super-rich are gobbling up prime London properties at a rate not seen since Brexit. They're using the abodes, which probably have pristine hedges of their own, as hedges against inflation.

Job satisfaction in the US reached a three-decade high. But a closer look at the survey's results surfaces a startling satisfaction gap along gender lines.
---
Our best wishes for a productive day. Send any news, comments, cows, and cow print everything to talk@qz.com. Reader support makes Quartz available to all—become a member. Today's Daily Brief was brought to you by Sofia Lotto Persio and Morgan Haefner.