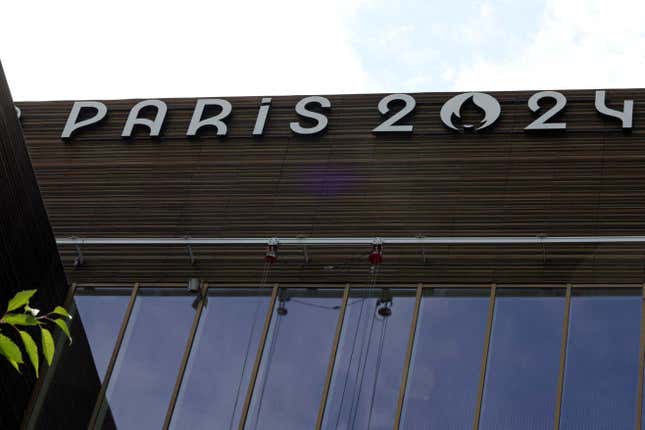 Good morning, Quartz readers!

---
Here's what you need to know
The Paris 2024 Olympic committee is already facing a corruption scandal. Authorities raided its offices as part of an investigation into alleged embezzlement of public funds and favoritism.
The missing submersible didn't have a great track record. Passengers have been flagging regulatory and safety concerns for at least a year.
Hyundai is doubling down on EV production. The company aims to sell 2 million cars by 2030, even as its Ioniq 5 is being probed for letting down drivers (warning sound before power failure: a "loud pop").
Alibaba shook up its leadership. Eddie Wu will take over as CEO from Daniel Zhang, who has been leading the Chinese conglomerate for eight years, and Joseph Tsai will become chairman. Read more about these two, who are credited among Alibaba's co-founders.
---
The world's most expensive cities
For the wealthy as well as everyone else, the cost of living climbed over the past year as prices rose. The Julius Baer Lifestyle Index evaluates the cost of 20 items associated with a high-end, cosmopolitan lifestyle, such as premium residential property, luxury cars, business-class flights, and extravagant dinners to compile an annual list of the world's most expensive cities.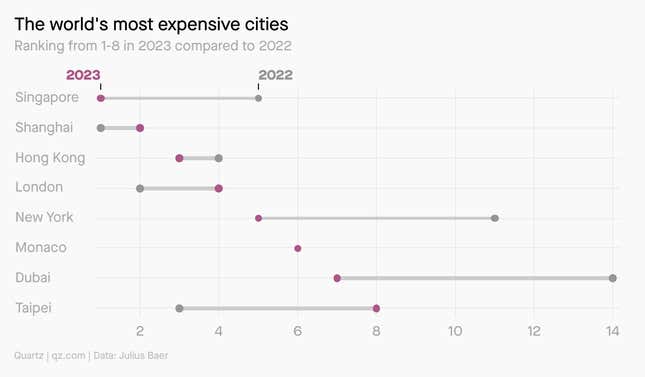 See how the top 20 cities have been reshuffled since last year.
---
The inconvenient truth of wildfire data
One of these things is not like the others: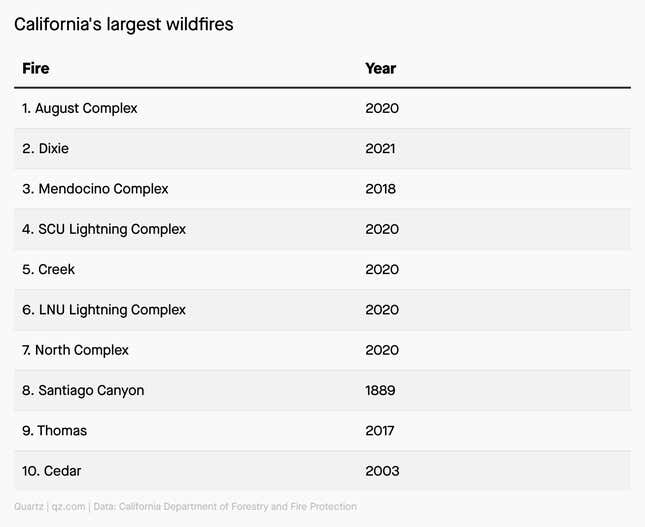 You'll note that, except for one ol' timey outlier, California's most intense wildfires have been disturbingly recent. The data tells a troubling story, says Clarisa Diaz, who also told us about the burgeoning industry surrounding firetech on the Quartz Obsession podcast.
---
Virgin Galactic's stock is ready for takeoff
The stock price isn't exactly to the Moon yet, but the space tourism company's plan to offer commercial service at the end of this month ignited investors' boosters.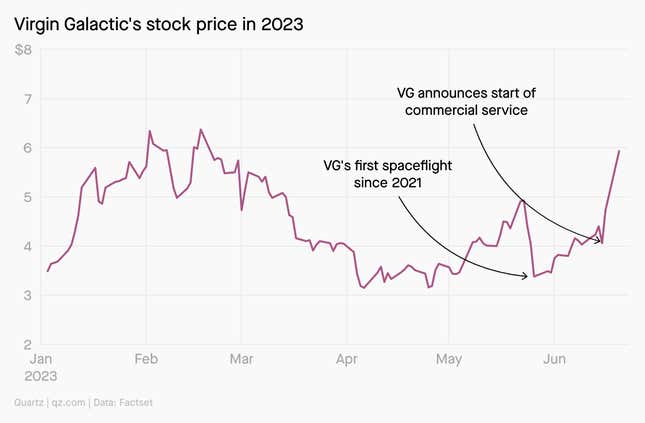 ---
Quartz's most popular
💪 Reddit's CEO is fighting a losing battle against the site's moderators
🎯 Microsoft admitted its outage was the product of a DDoS attack
🛩️ Adding a second cockpit door will cost airlines half a billion dollars
💵 Nvidia, the newest trillion-dollar company, pays rock-bottom federal taxes in the US
😘 Every successful relationship is successful for the same exact reasons
🛞 Mercedes is adding ChatGPT to its cars
---
Surprising discoveries
Apple wants all the apples. Not content with its iconic bitten apple, the tech giant has been going after the whole fruit in trademark battles.
A 619-pound blue marlin wasn't pretty enough to win its competition. Adding insult to injury, judges ultimately disqualified the fish because of its visible shark bite.
Bouncy houses are becoming an adult activity. Bad backs and bad knees, be damned!
Hunter boots are in trouble. Dry weather means no one's into paying $175 for sweaty feet.
China has installed more EV chargers than 70% of the planet. Is it forward thinking or overspending?
---
Our best wishes for a productive day. Send any news, comments, reasonable Wellies, and brave fish to talk@qz.com. Reader support makes Quartz available to all—become a member. Today's Daily Brief was brought to you by Susan Howson.