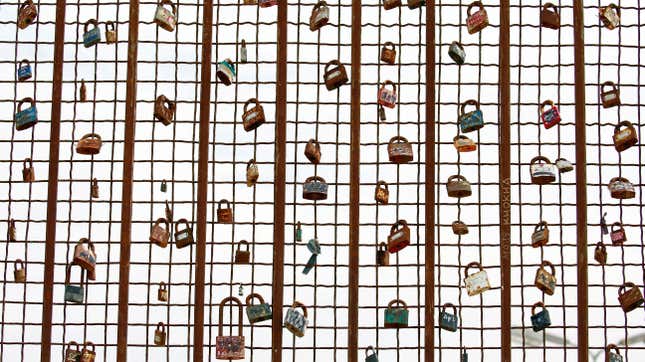 Good morning, Quartz readers!

---
Here's what you need to know
Apple is plotting the death of the password. With a passkey tied to an Apple ID, "you'll be able to walk up to a non-Apple device and sign into a website or app using just your iPhone," Apple VP Darin Adler says.
How trauma-informed workplaces can support your team's mental health
China's lock on the processing of rare earth elements is about to have competition. The owner of the only large-scale rare earths mine in the West says it will create a supply chain that's greener than Asia's.
Rescue efforts for a missing submersible got reinforcements. Banging noises detected underwater in the North Atlantic offered hope in the expanding search for a vessel meant to observe the Titanic shipwreck.
Gannett is bringing antitrust claims against Google. Just like the EU and the US government, America's largest newspaper chain is unhappy with Google's dominance in digital advertising.
---
Is it time to sell tech stocks?
In the latest installment of Quartz Smart Investing, Neuberger Berman Private Wealth's Holly Newman Kroft explains why she's bearish on the stock market and instead is steering clients into short-dated fixed income and alternative asset classes like private equity and private debt.
As for what to do with those high-flying tech stocks, "You have to weigh the benefit of the gain against the tax implication of the sale," she says, "and then you have to look from a risk perspective of how overweight you are to any one security or asset class in managing the risk in your portfolio. So there are a lot of considerations." Either way, she says she's "absolutely" advising prudence right now.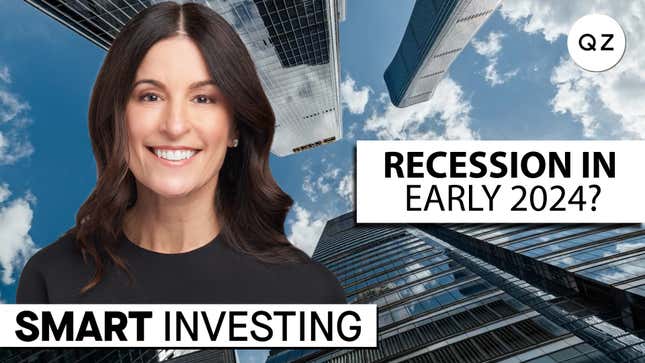 Watch part one of the interview here, and part two here.
---
A pharma giant throws its weight around
Ozempic is having a moment. But so are its counterfeiters. And now the company behind the popular weight-loss drug is fighting back.
Novo Nordisk is suing US medical spas, weight-loss clinics, and compounding pharmacies it accuses of wrongfully using the Danish drug company's trademarks for semaglutide. That's the seemingly magical ingredient in three Novo Nordisk brands: Ozempic, an injection meant for treating type 2 diabetes; Rybelsus, a tablet form of the drug; and Wegovy, an injection for weight management.
Semaglutide, by the numbers
15%: Weekly drop in body weight, on average, after 17 months in people with a body-mass index of 30 or higher who took semaglutide, the active ingredient in Wegovy and Ozempic, according to a 2021 study published in the New England Journal of Medicine
$200 billion: How big Barclays estimates the global market of weight-loss therapies could be in the next decade. Novo Nordisk is a prime contender to cash in on the wave given its early mover advantage and dominance in the segment
$364.5 billion: Novo Nordisk market cap as of June 20, Europe's second-largest
$30: The price of a Groupon deal for a seven-week "semaglutide weight management program" offered by Ekzotika's Cosmetic Laser Professionals Med Spa in Miami
Read more about the trademark battle here.
---
Quartz's most popular
🙄 Cisgender Twitter owner Elon Musk calls "cisgender" a slur
📈 Cost of living is driving one in four workers globally to look for new jobs
🗞️ Europe's best-selling newspaper is cutting jobs and looking ahead to AI
🚘 Tesla scored a major win in Texas in the battle for EV charging dominance
😷 Indoor air: the next public health frontier?
---
Surprising discoveries
Tesla's software contains code for an "Elon Mode." A popular hacker claims the feature allows for full self-driving.
Volkswagen regrets abandoning control buttons. The automaker's CEO suggests his predecessor made the wrong call.
30% of America's homeless population is in California. A new study also busts several popular myths about the state's homeless population.
Covid's origins may never be found. Newly declassified US intelligence reportedly contains no smoking gun.
---
Our best wishes for a productive day. Send any news, comments, antitrust claims, and authentic weight-loss drugs to talk@qz.com. Reader support makes Quartz available to all—become a member. Today's Daily Brief was brought to you by Heather Landy and Kevin Ryan.