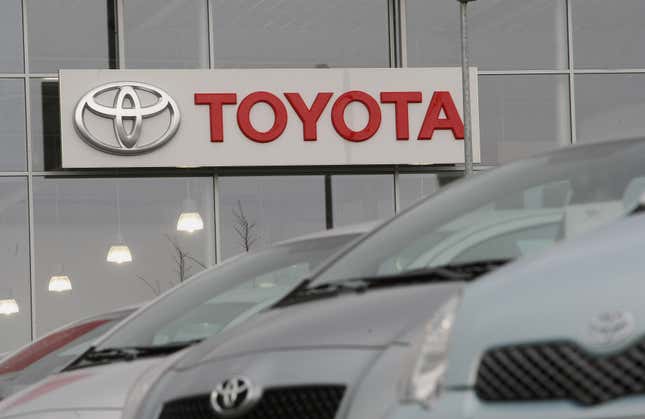 Good morning, Quartz readers!
---
Here's what you need to know
Toyota is bringing back its iconic Land Cruiser to the US. The Japanese carmaker is betting that the country will keep buying gas-guzzling SUVs.

Should you keep investing in Big Tech?
China's reputation as a leading economic power is fast eroding. Fewer people globally now call China the world's top economic power compared to just a few years ago.

The largest US power grid is on emergency alert because of a heat wave... High temperatures are straining PJM Interconnection's energy reserves as more homes power their cooling systems.

…while the high temps are heating up US gas prices... Refinery outages become more frequent as temperatures touch triple-digit Fahrenheit (i.e. 38°C or higher).

…and the UK officially clocked its hottest year on record in 2022. But it might just become the norm by 2060.
---
The Mattel Cinematic Universe
There's a new MCU, and it's based on a lot of plastic: Mattel is offering up its toy IP to Hollywood executives, hoping that it can be molded into a money-making, Marvel-styled franchise.

Here are some of the films announced so far—for real—in the Mattel Cinematic Universe:

🇺🇸 American Girl
🦖 Barney
🎈 Christmas Balloon
🛞 Hot Wheels, with JJ Abrams's Bad Robot
🎱 Magic 8 Ball
👨‍🚀 Major Matt Mason, starring Tom Hanks
---
One big number: 3 billion
Monthly active users on Facebook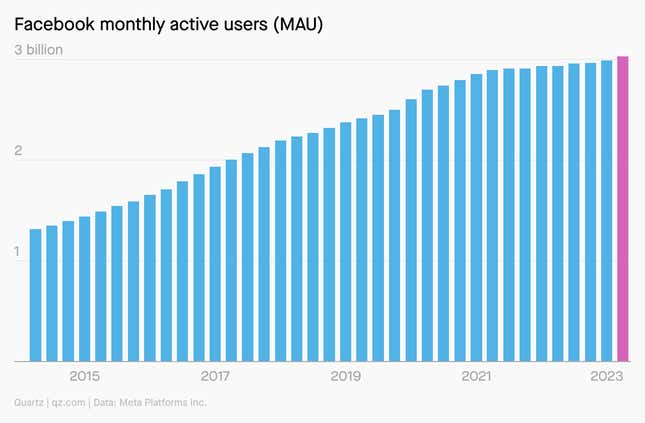 Facebook is far from Meta's fastest growing app, though. Quartz's Scott Nover explains.

---
Pop quiz: Hip-hop turns 50
What was hip-hop's first big business move?
A. Run–D.M.C's deal with Adidas
B. P. Diddy's launch of Bad Boy Entertainment
C. Will Smith's casting in The Fresh Prince of Bel-Air
D. Rick Ross's launch of Maybach Music Group
The answer is A., which happened in 1986 and kicked off a framework for generational wealth in a country that hasn't historically afforded much of it to the Black community. Read about hip-hop's biggest business moves, part of our new Hip-Hop: '73 Till Infinity series.
---
Quartz's most popular
🖥️ Microsoft investors are reconciling hopes for AI with concerns about quarterly cloud revenue
💸 These are the world's most expensive cities in 2023
👟 The first batch of Yeezy sales has put a spring in Adidas's step
🍻 Unionized workers are stepping in to save America's oldest craft brewery
🎓 Harvard's legacy admissions are under federal investigation
❤️‍ Every successful relationship is successful for the same exact reasons
---
Surprising discoveries
Changing social media networks is not as easy as it sounds. It all has to do with how the brain processes starting—and stopping—habits.
McDonald's latest earnings were very purple. "This quarter, the theme is—well, if I'm being honest, the theme was Grimace," the burger chain's CEO said.

Japan has a new luxury cherry variety. One Benio is $30.
Kim Jong Un riding a horse and a tractor are just a few of the new paintings of the leader showcased in a North Korean art exhibit. Take a look.

Gen Zers are the stingiest tippers. And it may just be the start of a greater shift.
---
Our best wishes for a productive day. Send any news, comments, purple shakes, and expensive cherries to talk@qz.com. Reader support makes Quartz available to all—become a member. Today's Daily Brief was brought to you by Morgan Haefner.