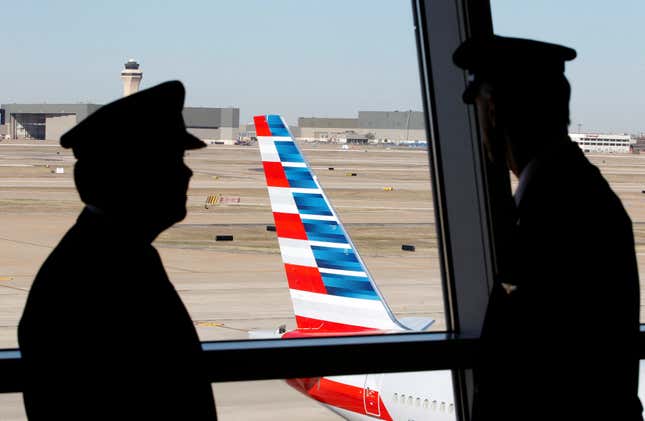 Good morning, Quartz readers!

---
Here's what you need to know
American Airlines became the latest airline to boost its pilots' pay. Union members approved a new contract that includes a 46% pay rise over four years.

The AI boom and catch-up in non-tech stocks
The US National Labor Relations Board opened a new case against Amazon. The company was accused of union-busting activities such as calling police on employees at its Albany warehouse, where a union vote failed last year.
Ecuador voted to ban an oil drilling project in the Amazon forest. An overwhelming 59% of voters in the oil producing country chose to keep it in the ground.  
The world's largest pizza chain is closing 142 stores across Russia. DP Eurasia, Domino's Russian franchise holder, is declaring bankruptcy, further cementing Russia's economic isolation.
---
Meet the Pyxis Ocean, the shipping industry's greener vessel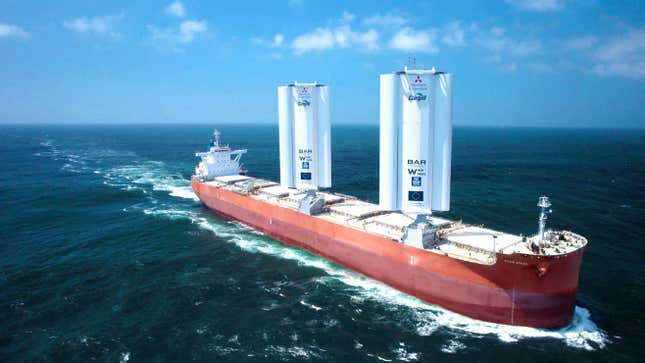 What's that you say? A cargo ship that isn't a dirty oil guzzler? And one with a name and technology reminiscent of The Legend of Zelda?

The first vessel of its kind to be retrofitted with WindWings, the Pyxis Ocean set sail from China with the lofty goal of helping the maritime industry decarbonize. Take a look at its maiden voyage, by the digits:

30%: Average reduction in fuel consumption and CO2 emissions with WindWings
37 m (121 ft): Size of the solid wing sails, made from the same material as wind turbines
6 weeks: Length of Pyxis Ocean's journey from China to Brazil
---
AI companies are too cheap to pay for books
Big Tech has a habit of pinching pennies wherever people can be exploited, and now companies like Meta and OpenAI are using pirated books to train their artificial intelligence models.
A new study published in the Atlantic revealed how tech companies use books from shadow libraries, paying nothing for the content that trains and powers their large language models. It's a shady practice that only adds to Big Tech's history of using cheap content—and labor—to boost its profits.
---
Quartz's most popular
👀 A $40,000 Nvidia chip has become the world's most sought-after hardware
🚀 SpaceX's leaked financials reveal Elon Musk's appetite for growth
💡 Incandescent lightbulbs are now banned in the US
😍 Every successful relationship is successful for the same exact reasons
💎 Lab-grown diamonds may not be forever—but their rise is driving down prices
🚗 Is it the end of the road for Uber and Lyft in Minneapolis?
---
Surprising discoveries
The man who voices Mario is retiring. After 27 years, it's finally time for him to say, "It's-a me, Charles Martinet."

Germany's raccoons love beer. So much so, they're raiding homes for bevies.

The wealthiest 10% of Americans are responsible for 40% of the country's greenhouse gas emissions. Not even the Pyxis Ocean can fix that one.

The biggest search for the Loch Ness monster in 50 years is about to kick off. Enthusiasts will be armed with drones and underwater acoustic devices, which have never been used to look for the mythical beast.

No one can take selfies at Chicago's "Bean" statue until 2024. The No. 1 attraction in the Midwest needs a little R&R—does this mean Nessie selfies could become less rare than Bean selfies?

---
Our best wishes for a productive day. Send any news, comments, Nessie pics, and rare Bean sightings to talk@qz.com. Reader support makes Quartz available to all—become a member. Today's Daily Brief was brought to you by Morgan Haefner and Sofia Lotto Persio.