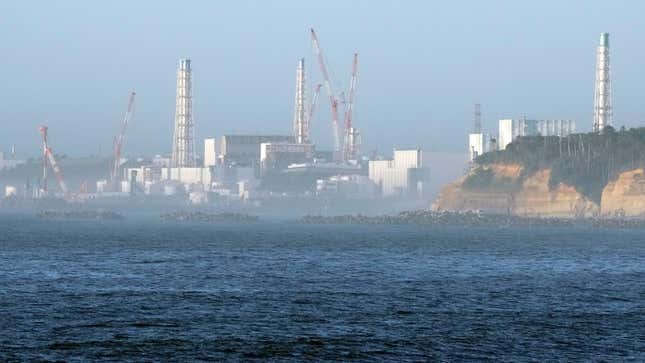 Good morning, Quartz readers!

---
Here's what you need to know
Rich in fossil fuel—and instability. The six newest member nations of the BRICS economic bloc include one near-bankrupt country and several facing Western sanctions. But as a group, they also represent some of the world's biggest oil producers.
China banned seafood imports from Japan. Beijing got worried after the Fukushima nuclear power plant began releasing wastewater into the Pacific Ocean. China says it wants to "prevent the risk of radioactive contamination" from the tsunami-wrecked plant, which got safety approval from a UN body to start the release.
It wasn't just AI driving sales for Nvidia. The chip maker's blowout second quarter also got help from gamers.
---
Spinning their wheels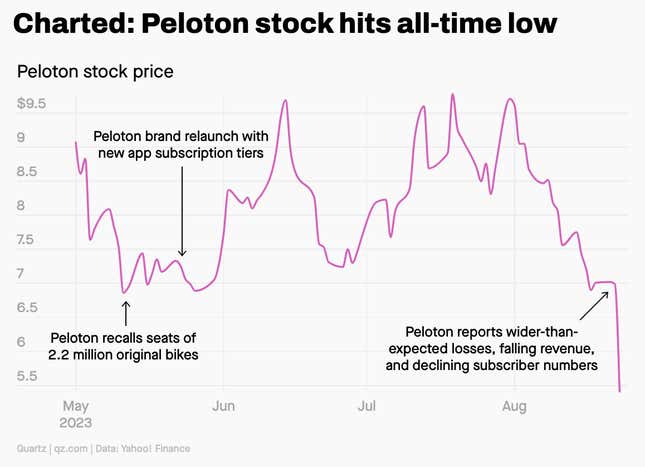 More than half the Peloton owners awaiting replacements for their recalled bike seats haven't received them yet and it's starting to affect the fitness company's subscriber numbers. Peloton says as many as 20,000 customers affected by the retail "elected to pause their monthly subscriptions in [fiscal] Q4 pending the receipt of a replacement seat post," contributing to a $242 million loss in the quarter ended June 30. The results pushed Peloton shares to an all-time low.
---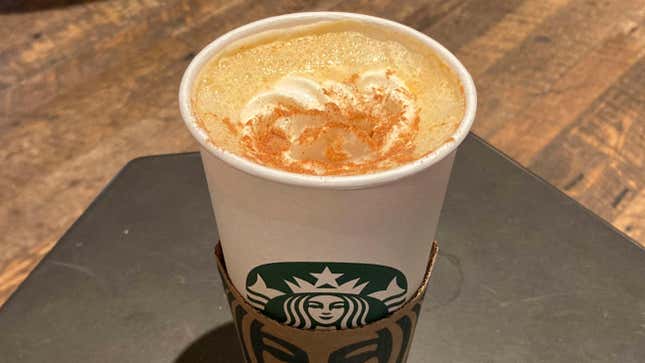 600 million and counting
That's how many Pumpkin Spice Lattes—hot, iced, or blended into Frappucinos—that Starbucks has sold since debuting the drink 20 years ago. The PSL may be polarizing, but its scent and taste have made their way into all manner of other products, from cream cheese and dog treats to candles and face masks.
This year, the old PSL comes in other guises as well: a new tea-based iced drink and an alcoholic version. (The six Starbucks Reserve stores around the world, branded as exclusive roastery locations and also serve alcohol, will be offering drinks like the Pumpkin Spice Whiskey Barrel-Aged Iced Latte and a Pumpkin Spice Espresso Martini.)
---
Codependent?
Writing in The New Yorker this week about the US government's reliance on SpaceX, journalist Ronan Farrow concludes that the space company's owner, Elon Musk, "sought out business opportunities in crucial areas where, after decades of privatization, the state has receded."
Here comes the counterargument from Quartz's Tim Fernholz, who offers two important case studies from the still-nascent space industry suggesting that the government's capacity in space is actually increasing as a result of working with SpaceX. And, he argues, SpaceX wouldn't loom so large as an influence on NASA or military space pursuits if other private space contractors like Boeing "hadn't failed repeatedly to deliver."
Sign up for our weekly Space Business newsletter here. There's no cost to subscribe.
---
Quartz's most popular
💰 The SEC is introducing new rules for the quickly growing private fund industry
🔥 Canadian wildfire smoke caused an increase in asthma-related hospital visits in the US
🤑 Child influencers in Illinois have a Jazz Age actor to thank for their earnings
🧠 How to cultivate an innovation mindset across your company's culture
📈 To improve team performance, start by reframing the role of manager
👴 3 things we gain when we stop fixating on generational divides in the workplace

---
Surprising discoveries
A newspaper ad for Hackney Diamonds was an album promo in disguise. The Rolling Stones will apparently drop new music soon.
Apple is now supporting a right-to-repair bill. The legislation in California goes even farther than new laws in other states making it easier to fix electronics and other goods.
Coffee grounds strengthen concrete. Scientists made the building material 30% stronger with the addition of coffee-derived biochar.
Cheaper than a long-distance call. BT is selling thousands of its iconic red public phone booths for £1 apiece.
Pizza may help control your rheumatoid arthritis. Researchers found the mozzarella cheese and olive oil to be especially beneficial.
---
Our best wishes for a productive day. Send any news, comments, Peloton seat posts, and spiked pumpkin lattes to talk@qz.com. Reader support makes Quartz available to all—become a member. Today's Daily Brief was brought to you by Heather Landy and Diego Lasarte.