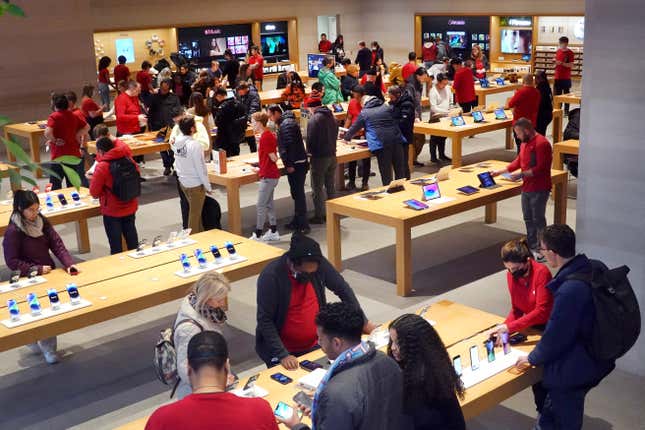 Good morning, Quartz readers!

---
Here's what you need to know
Apple reported a subscription milestone. The iPhone maker now counts one billion subscribers to its streaming and cloud storage services.
What inspired Elon Musk's design for Tesla's Cybertruck?
Tupperware finalized a debt restructuring deal. The news gave the stock a real reason to rally.
Crypto's most notorious couple pleaded guilty to money laundering. Ilya Lichtenstein and Heather Morgan's charges stemmed from their 2016 hacking of the cryptocurrency exchange Bitfinex.
Hyundai and Kia are recalling almost 92,000 cars in the US. The South Korean carmakers are concerned about fire risk.
Bud Light's parent company proved too big to boycott. Belgian beverage giant AB InBev shrugged off a 10.5% decline in the beer's sales in the US thanks to growth in other markets.
---
Wealthy countries kind of suck at child well-being
The wealth of a country doesn't automatically equate to a population that is socially, mentally, and physically well. In fact, some of the world's wealthiest countries are struggling with young people's development of reading and math skills, mental well-being, and obesity. Quartz's Clarisa Diaz put together the full rankings here, but below is a preview.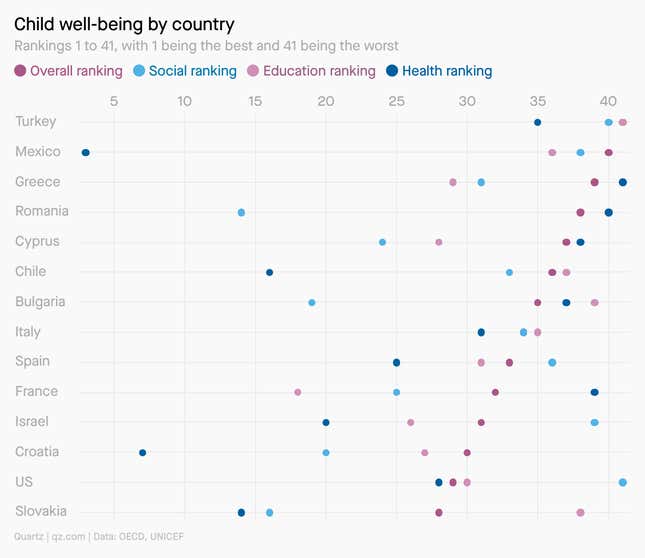 ---
One big number: $8
Amount you can pay each month to pretend like you never paid for Twitter/X
If you forked over money for Twitter Blue and now regret it because of the blue badge that adorns your profile, Twitter built a nifty new feature for you. The $8-a-month premium subscription service now lets you hide the blue checkmark you get when you subscribe. So if anyone on Twitter is making fun of you for paying for Twitter—or blocking you because you're clogging their feed—you may just be able to avert humiliation.
---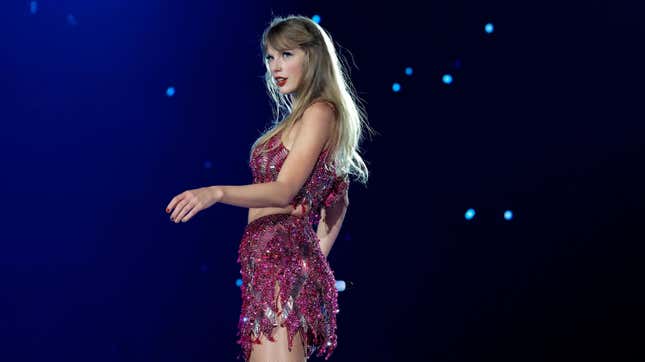 Another bigger number: $55 million
Total bonuses Taylor Swift doled out to crew members that worked on her Eras tour

The six-figure payouts went to dancers, riggers, sound technicians, catering, video, audio, and lighting personnel—everyone who played a part in the show. When it's all said and done, Swift's Eras tour is expected to earn $1.4 billion.
---
Quartz's most popular
🇨🇳🇹🇼 Taiwan and China are united on one thing: their suspicion of Elon Musk
💡 Incandescent lightbulbs are now banned in the US
🌍 Sam Altman's Worldcoin might unleash worse problems than those it's trying to solve
🛴 The company behind Helbiz e-scooters is now going after VanMoof's e-bikes
🚀 Chinese EV maker BYD is rocketing up Fortune's Global 500 ranking
---
Surprising discoveries
Iberian orcas are learning from their elders how to ram into boats. It's all just a game for the sea creatures, a pretty metal one at that.

Serbian coal miners unearthed a Roman ship. It's the second one discovered since 2020; Iberian orcas did not respond to requests for comment.

You can buy Freddie Mercury's piano. The Yamaha baby grand on which the Queen frontman wrote "Bohemian Rhapsody" is going up for auction at Sotheby's.

A 9,000-year-old necklace was strung back together. It was made with more than 2,500 beads that were found buried with a child in what is now Jordan.

Love-seekers are ditching dating apps for Google Docs. In a callback to the age of the personal ad, people are drafting "date-me docs" introducing themselves to potential suitors on social media.

---
Our best wishes for a productive day. Send any news, comments, date-me-not docs, and Freddie Mercury outfits to talk@qz.com. Reader support makes Quartz available to all—become a member. Today's Daily Brief was brought to you by Sofia Lotto Persio, Morgan Haefner, and Gabriela Riccardi.