Good morning, Quartz readers!
---
Here's what you need to know
BuzzFeed News is shutting down. It's the end of an era for the brand that steered internet news—its parent company is going to focus on HuffPost instead.

Ikea wants to paint the American furniture market blue and yellow. It's making a $2.2 billion push to compete with the likes of Walmart and Wayfair.

Seagate Technology agreed to a record settlement for selling hard drives to Huawei. The Dublin-based data storage company will pay $300 million to the US government for acting against sanctions.

Suga is poised to make K-pop history. The BTS frontman's solo album D-DAY and his forthcoming world tour could break records in an already record-breaking genre.
---
Elon Musk has had an extremely busy week
Elon Musk is known for writing down everything he has to do and getting those tasks done in time blocks, but even the most organized CEO would balk at the billionaire's duties this past week. It went a little something like this:

🚀 Test launch the most powerful rocket ever built
🥊 Start a fight with Microsoft
🤑 Make Tesla Model 3 and Model Y cars cheaper
📉 Calm Tesla investors
🙄 Make Twitter a more hostile place for trans people
💨 Get high
🐦 Piss off the guy who popularized #hashtags
🤖 Tease TruthGPT
---
Why Virgin Orbit went bankrupt
The prospects of Virgin Orbit, the now bankrupt rocket maker that was spun out of Richard Branson's space tourism company Virgin Galactic, are being closely watched by the space industry. But the real question here is whether anyone could have rescued Virgin Orbit. (Elon Musk, as we've established, was too busy.)

There were two things standing between Virgin and success—could they have been resolved?
---
Liam Gallagher likes his new song that isn't his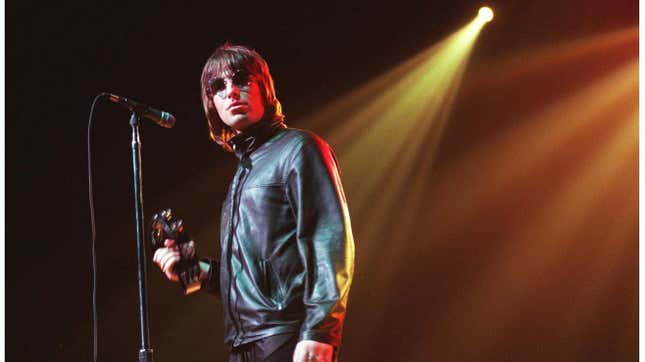 "It's better than all the other snizzle out there."
—Liam Gallagher, lead singer of Oasis, praising an AI revival of his voice featured on a new album released by "AISIS." We'll see if AISIS's The Lost Tapes / Vol. 1 will meet the same fate as the fake Drake-Weeknd track.
---
Quartz's most popular
👋 The countries where people retire the youngest
💅 Taylor Swift didn't fall for FTX because she asked a simple question
🏏 Saudi Arabia wants to do to cricket what it did to golf with LIV
🥦 Where marijuana is legal in the US in 2023
💰 A surprising finding about how Chinese companies pay in Africa
🧠 A Google AI model developed a skill it wasn't expected to have
---
Surprising discoveries
Fossilized pee can tell us about ancient climates. Rock hyrax urine hardens quickly, capturing pollen and wildfire residue from different eras.

A former fiscal officer in Ohio used public funds to stock his private zoo. A $4,116 wildebeest, a snow cone machine, and hot tubs were among the purchases.

Tokyo added an over-80 division to its "Soccer For Life" league. The oldest player is 93 years old.

Will AI agents one day pay taxes? We don't charge honey bees for all the work they do, but then again, they're not after our jobs.

Lions, once extinct in Chad's Sena Oura National Park, are back. It's a sign conservation efforts in nearby Cameroon are working.
---
Our best wishes for a productive day. Send any news, comments, taxpayer snow cones, and Lion King songs to talk@qz.com. Reader support makes Quartz available to all—become a member. Today's Daily Brief was brought to you by Morgan Haefner.