As revelers at the inaugural AfroPunk festival in Johannesburg rang in the new year, it set off a year in which the global cultural economy increasingly turned to Africa for inspiration. This attention also came with difficult lessons for the continent's creatives.
Johannesburg was the first time the festival was held in Africa, and months later AfroPunk went on to hold a smaller pop-up festival in Dakar during the Dak'art Biennale, adding the two cities to a global network of a black cultural expression. In 2018 though, it was undoubtedly the mythical country of Wakanda that became the most celebrated corner of Africa.
To create Wakanda the Black Panther's creators tapped into ancient and contemporary African cultures. The film's aesthetic avoided Hollywood African tropes to create an Afrofuturist world that portrayed an empowered Africa. To many young Africans, these nods to their lived experiences and aspirations was so affirming that Black Panther became the highest grossing film ever in East, West and southern Africa.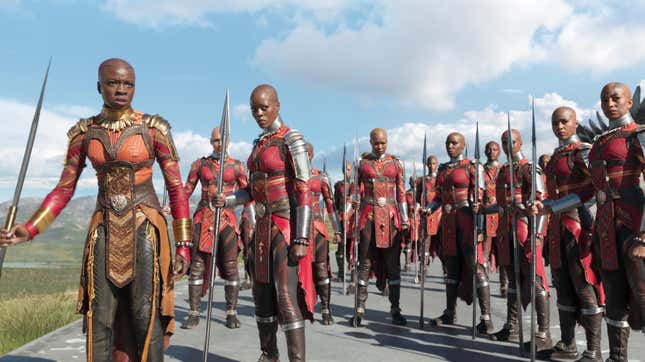 This celebration of African culture could not avoid the unequal nature of collaboration between Africa and the West, even when the intention was empowerment. British-Liberian artist Lina Iris Viktor sued Grammy-winning rapper Kendrick Lamar "willful brazen, and extensive unlawful" copying of her artwork for the music video "All The Stars."
Lamar and his record company reject this, but details of the ongoing case raise uncomfortable questions about the power dynamics between African American artists and their African collaborators. A smaller scandal rocked the art world in 2018 too, when African American conceptual artist Hank Willis Thomas recreated apartheid-era photographs, sparking a debate on inspiration versus appropriation.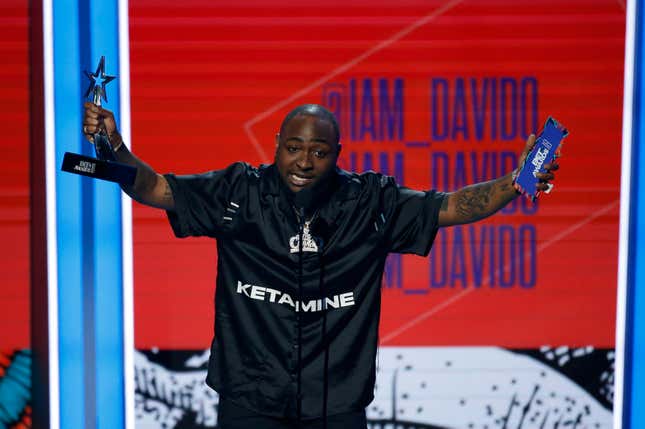 At a time when Nigeria's Afrobeats is going global and American celebrities are wearing African fashion, how do the people who created these works maintain control over them?
Ahead of the much anticipated live action remake of The Lion King kiSwahili speakers learned too late that parts of their culture could be bought and trademarked for Disney's profit. Even though 2018 was also a year in which former colonial powers began to return priceless African artifacts looted during colonialism, both sides are learning that undoing centuries of cultural and economic exploitation is going to be difficult.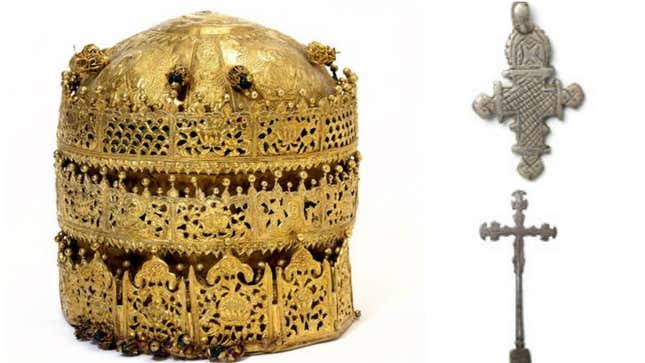 African artists are already on the economic backfoot, so what should a return on inspiration look like? Proper payment and attribution should be a start. Giving back to the fans is another. Beyoncé and Jay-Z have regularly looked to the continent for inspiration, including for the promotional video for On The Run II tour, but skipped African cities on their various tours until this December, in a charity concert.
It isn't only pop culture that is inspired by Africa right now. This year, Ikea released a range designed by Africans and South African designers showcased furniture that punctured the outdated African aesthetic at the Salon Art +Design in New York City. Beyoncé and Jay-Z's visit to South Africa also turned into a boon for African fashion designers.
At all times, crediting artists is important. In contrast to Kendrick Lamar, Donald Glover's Childish Gambino hired an African choreographer who taught him all the moves young Africans were already doing. When the video won at the MTV Video Music awards, it was Rwandan-born British choreographer Sherrie Silver who accepted the award on behalf of Glover.
And it's also true that African American pop culture inspired modern African pop as it always has. See Falz's "This is Nigeria" video which regaled the world with his country's numerous problems unapologetically influenced by Gambino's "This is America." It didn't get an award though (yet) and instead got banned by Nigerian regulators.
Then there are the more awkward interactions, like Kanye West's visit to Uganda, during which he met with longtime president Yoweri Museveni and handed out crisp white Yeezy sneakers and Beats By Dré speakers to orphans. Ellen DeGeneres and Portia de Rossi's brief meeting with president Paul Kagame in Rwanda was less eventful, but more meaningful.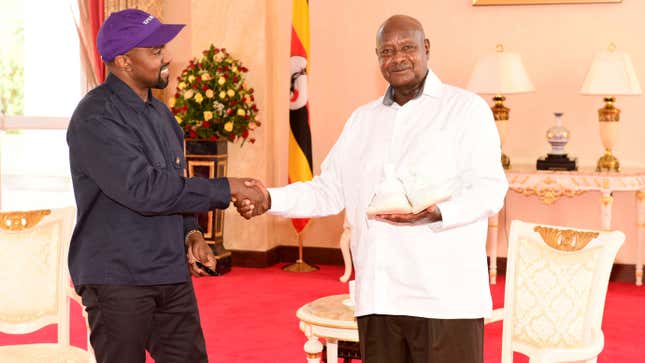 All this hype, however, made it all the more painfully obvious how difficult the arts can be for Africans themselves. Films that challenged society were banned or censored, even as they were celebrated elsewhere. Musicians who used their platforms to challenge repression were silenced and governments found new ways to keep young fans away from potentially subversive art and music.
Music, art, design and fashion aren't just commercial ventures in Africa—often they are platform with a higher moral purpose, even it is only to challenge what the world thinks about Africa. This is exactly why the globe's current love-affair with African culture must find a way to benefit and empower Africans. In 2019, Africans should deserve their returns.
Sign up to the Quartz Africa Weekly Brief here for news and analysis on African business, tech and innovation in your inbox