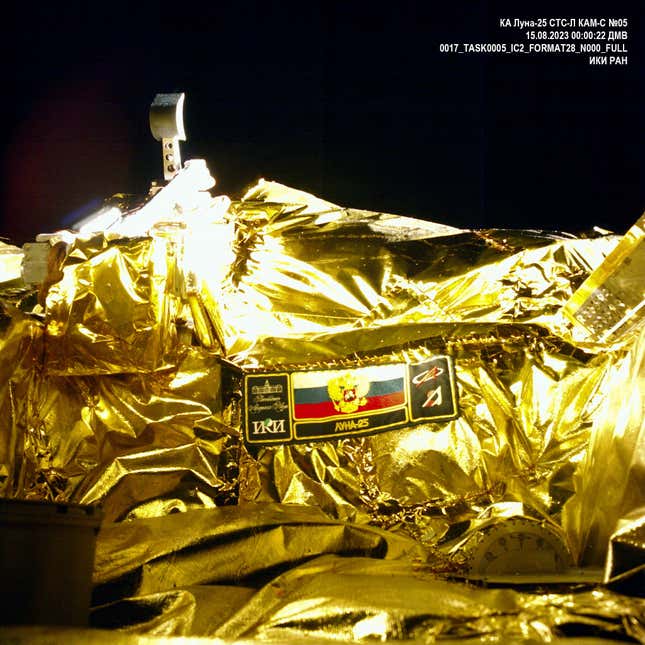 Good morning, Quartz readers!

---
Here's what you need to know
Russia's lunar lander crashed into the Moon. The robotic Luna-25 spacecraft was scheduled to touchdown on Earth's satellite today, days before India's Chandrayaan-3 is set to land.
Should you buy McDonald's and Caterpillar stock right now?
Evergrande filed for bankruptcy in the US. The Guangdong-based property developer's troubles echo concerns for China's real estate sector, where a liquidity crisis only appears to be deepening.
Meta's news ban in Canada is making it harder for wildfire evacuees to get life-saving information. Meta pulled news links from Facebook and Instagram to avoid paying publishers as per the terms of a recently passed law.
India slapped a 40% duty on onion exports. The measure is aimed at shoring up local supplies to push prices down.
---
The world's most sought-after hardware
Those interested in developing and using generative AI—er, basically everyone and everything these days—are in the market for a certain $40,000 chip.

That chip is Nvidia's H100. Tech giants like Microsoft and Google are the most obvious customers of the H100, but even Saudi Arabia and the UAE, and of course, Elon Musk, have snapped up these chips to build their own AI applications.
Quartz's Michelle Cheng looked into what makes Nvidia's hardware so coveted.
---
And the world's most successful Women's World's Cup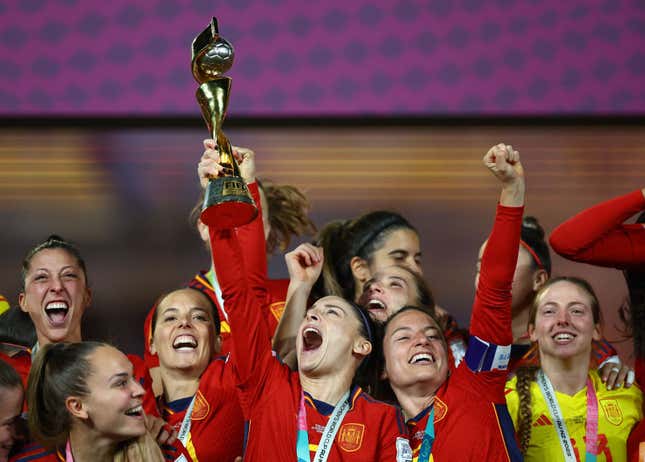 For the first time ever, Spain won the Women's World Cup in a victory over England. The match concluded what's been dubbed the most successful tournament in Women's World Cup history.
Before the final, FIFA said the competition had already generated $570 million. The president of the international football association called the number a feat "even in men's football." But Gianni Infantino then proceeded to score an own goal in the pay equality debate.

---
One big number: 50%
The percentage of environmental scientists and activists (out of a sample of 380,000 users) that have left Twitter, now X, since Musk's takeover last year
There's a couple of key reasons why climate activists are leaving Twitter: rising levels of abuse and hate speech, and changes to the site's application programming interface (API). As Quartz's Faustine Ngila explains, it's a particularly inopportune time to have fewer voices sharing vital climate data and discourse.
---
Quartz's most popular
🤑 SpaceX's leaked financials reveal Elon Musk's appetite for growth
💍 Lab-grown diamonds may not be forever—but their rise is driving down prices
🚕 Is it the end of the road for Uber and Lyft in Minneapolis?
🥰 Every successful relationship is successful for the same exact reasons
🐓 The spicy business of the world's most recognizable hot sauce
💀 Giving up on life can lead to actual death in less than a month
---
Surprising discoveries
Cheesemakers are microchipping their wheels of Parmigiano-Reggiano. The edible devices are smaller than a grain of salt and are meant to ward off counterfeits.

Mars is spinning faster and faster every year. Changes in the red planet's ice caps may be the accelerant.

People are trying to shame Bogotá into fixing its sidewalks. Activists are painting broken concrete slabs pink, which seems pretty mild compared to what they do in Manchester.

An invasive species of hornet was found in the US for the first time. The yellow-legged insect, a native to Southeast Asia, is a threat to honeybees.

A Belgian university is offering a course that'll study Taylor Swift lyrics. It's called "Literature (Taylor's Version)."
---
Our best wishes for a productive day. Send any news, comments, Parmigiano-Reggiano, and pothole paintings to talk@qz.com. Reader support makes Quartz available to all—become a member. Today's Daily Brief was brought to you by Morgan Haefner.