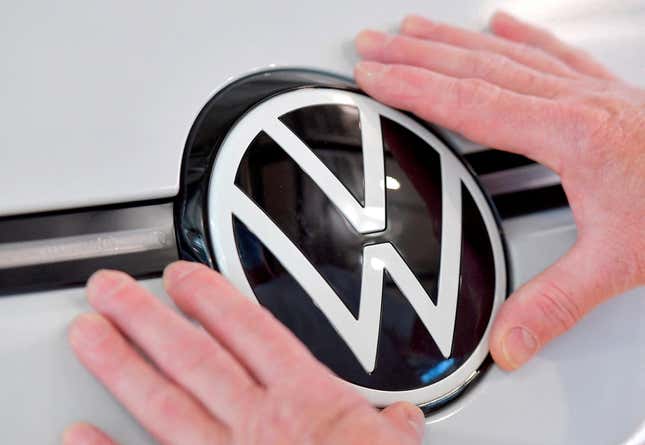 Good morning, Quartz readers!

---
Here's what you need to know
Mercedes-Benz will use Tesla's electric charging design for its North American cars. The German carmaker's decision will allow it to use Tesla's 12,000 superchargers. Meanwhile, Volkswagen's self-driving car is ready for its first US test.
What inspired Elon Musk's design for Tesla's Cybertruck?
Samsung saw its worst quarterly revenue since the 2008-2009 financial crisis. It's all thanks to a declining demand for semiconductors and what feels like a never-ending chip shortage.
Joe Biden is going to the UK. The US president will meet with British prime minister Rishi Sunak and King Charles before heading to a NATO summit in Lithuania.

Alibaba's Tongyi Wanxiang is coming for OpenAI's DALL-E. The AI-powered image generator works from user prompts inputted in Chinese or English.
---
A quick thread on Threads
As of Friday, Meta's answer to Twitter had 70 million signups (count Quartz as one). The college student tracking Elon Musk's jet is Threading, Jack Dorsey is pissed, and Meta will now need to prove if it can meet expectations.

Here's our thread on Threads:
🫨 Twitter's reaction to Threads showed Mark Zuckerberg's platform presents a real threat

🚩 All the red flags in the Threads privacy policy
👯 Threads feels just like Twitter—and not always in a good way
🥊 A list of the social media sites trying to compete with Twitter
☠️ Meta's Twitter-killer app has an Instagram advantage that smaller rivals lack
Oh, and ICYMI: Elon Musk is suing the law firm that helped force him to buy Twitter.

---
One big number: $24.2 billion
Sales the US Postal Service notched from first-class mail delivery in 2022, accounting for 31% of its total revenue that year.
A price hike in Forever Stamps that took effect yesterday is projected to generate $44 billion in additional revenue by 2031. Economic forces, including inflation and lower mail volume, are making it more expensive to send snail mail. One stamp will now set you back 66 cents, up from 60 cents at the beginning of this year.
---
The US jobs market is softening
209,000: Jobs the US economy gained in June
240,000: Jobs that economists thought would be added
306,000: Jobs added in May
Growth in the labor market is still hot, but it is moderating. As Quartz's Nate DiCamillo explains, in light of the shift, the Fed could well afford to hold off on raising interest rates this month—particularly if the next batch of inflation data, due out on July 12, also heads in a direction that pleases central bankers.
---
Quartz's most popular
🤖 America's first law regulating AI bias in hiring is here
🧂 Toyota's claimed battery breakthrough needs to be taken with a grain of salt
📱 Vodafone is preparing for quantum attacks on smartphones
🚗 A flying car that can also drive on the road was approved for testing
🌬️ Biden approved the largest offshore wind project in the US to date
🌳 Deforestation in the Amazon dropped by a third since Lula became president
---
Surprising discoveries
Wimbledon's line judges may be replaced with AI. But can robots feel love?
Everyone is going to Albania. Between 2010 and 2019, the number of tourists visiting the Balkan country each year has tripled, reaching a peak of 3.3 million.

There's a WeedWork. Yes, it's a cannabis coworking space, and it's more of a consumption lounge than office.

The climate on Mars had a dramatic shift 400,000 years ago. New data collected by China's Zhurong rover shows dune changes coincide with the planet's last ice age.

Cheap package holidays in the 1960s are being linked to soaring rates of skin cancer in the UK. Cases among adults age 55 and older have climbed 195% since the 1990s.

---
Our best wishes for a productive day. Send any news, comments, tennis shoes, and tickets to Albania to talk@qz.com. Reader support makes Quartz available to all—become a member. Today's Daily Brief was brought to you by Morgan Haefner.